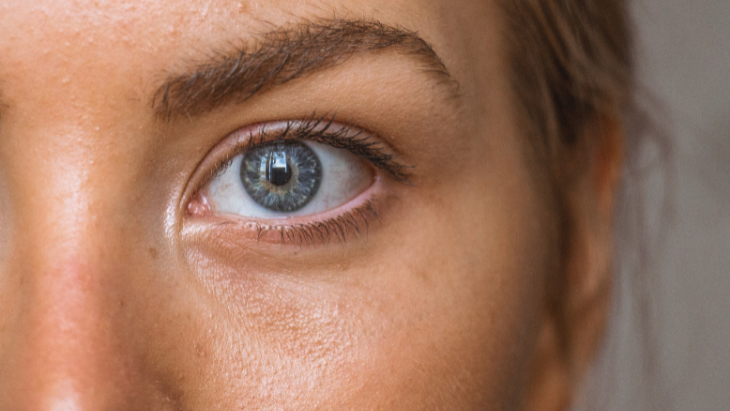 Skincare Alert! Protect Under-Eye Skin From Screen time
Blue light got the most press in the past couple of months than ever. You probably have had eye experts fill you in on the damages associated with blue light. Even we like to beware our readers of the harms of blue light from time to time.
But apart from sabotaging your eye health, the increased time spent in front of computers, laptops and smartphones could also wreak havoc on your under-eye skin health.
Over time, screen time could lead to deep-rooted damage to the skin causing premature ageing such as fine lines, wrinkles and pigmentation. Let's check out some of the most common skin problems related to screen time.
Is blue light damaging to your skin?
Recently, you probably have seen certain skincare brands addressing the threat of blue light on your skin and coming out with products that can fight off this light. So, the question here is, is blue light damaging to your skin? The answer is yes.
Blue light leads to hyperpigmentation and brown spots on your skin. It may also result in the breakdown of collagen which leads to problems such as skin laxity and wrinkles.
Not only this, but blue light exposure also affects your natural sleep cycle. The more time you spend on devices after dark, the more difficult it will be to fall asleep.
Your skin needs a sound sleep to recover itself and replenish the skin cells. But, when your natural sleep cycle is thrown out of the window by blue light, your skin's regenerative cycle also experiences a downfall.
As per a study published in Oxidative Medicine and Cellular Longevity, exposure to blue light might escalate the production of free radicals in your body which gives an ageing appearance to your skin
How does blue light cause skin damage?
Dermatologists have enough proofs to claim that blue light causes skin problems such as melasma (where your body starts to produce more pigments). And, when blue light is deep-seated in your skin, reactive chemicals are generated that leads to DNA destruction and breakdown of healthy collagen.
So, the more time you spend staring at these digital screens, the worse your skin condition will be. While you can use blue light glasses to protect your eyes during screen time, there's no such gear for your skin.
But, as of now, the amount of time to be spent on devices that leads to these skin problems is still unknown. But the time frame may vary depending on the device you're on and the settings you're using on the screen.
Dull skin, fine lines and screen time
Blue light has the shortest wavelengths and penetrates stronger and deeper than UVA or UVB light. It goes all the way to your retina which is why it is deemed harmful.
Constant and increased exposure to blue light causes premature ageing and makes your skin look dull and dehydrated.
While it's true that UV light is also extremely damaging to your eyes which is why skin experts suggest you wear sunscreen when going out during the day, artificial blue light ain't good either
How to deal with blue light-related skin problems?
Following a decent skin regime, use a facial serum or moisturiser rich in vitamin A, C and E. you may also use the following methods:
Apply under eye cream at least 40 minutes before you go to bed.
Put green tea bags on your eyes to shrink the blood vessels under your eyes and reduce the appearance of dark circles.
Take proper sleep so your eyes get some rest.
When using devices, avoid overhead lighting to eliminate glare.
Do not rub your eyes as it can disturb the delicate blood vessels in your under-eye skin.
Make sure you always sit at an arm's distance from your screen.
People spend a large portion of their day staring at a bright screen. However, excessive eye fatigue can disturb the skin around your eyes making it age faster. Although you should consider reducing screen time, it's easier said than done when your livelihood depends on it.
Make sure to add more collagen and protein to your diet so that you don't have to worry about blue light-related skin problems.
Our Latest Stories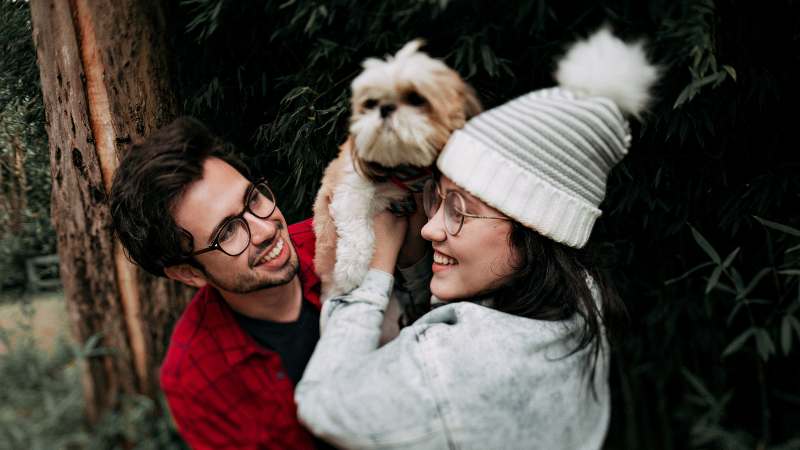 24Hr Dispatch Via Specscart Rocket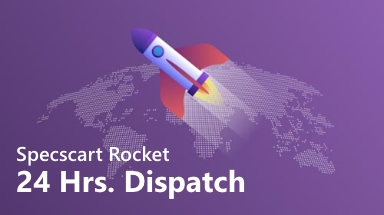 Surprisingly fast delivery for every last minute occasion. Glasses at your doorstep With a hell-for-leather chase!
Buy Now
Read More
---
Hello,
fellow reader!
An exciting offer is on the way to your inbox!
You like to read stuff, and we love that about you.
Enter your email-ID below and we will send you an exclusive offer!