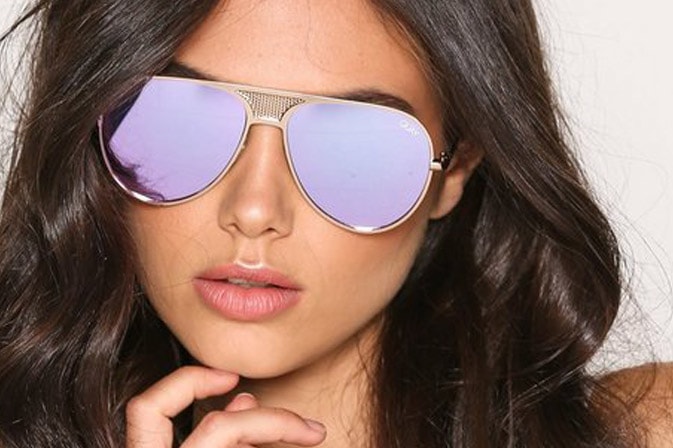 5 Spring-Summer Sunglasses Trends 2020 for a Splendid Season
Know the latest spring summer sunglasses trends of this year? Don't worry, we'll let you know! But why? Well, It finally feels like Spring and this only means one thing – more sunshine. And more sunshine gives us the perfect reason to take out our favourite sunnies (or get new pairs!). Accessories are the 'coolest' way to step up our fashion game for the changing season. And in this case, the accessory also helps protect our eyes from UV rays.
We saved you some research and compiled a list of 5 styles for this Spring Season. Some are classic, some are trendy, but each one of them will be great for your wardrobe!
Which Spring Summer Sunglasses Trend 2020 is Your Favourite?
Mirror, mirror!
Mirrored sunglasses have been in for quite some time, but have made a huge statement as a sunglasses trend 2020. They can give youthfulness and coolness to any look. They're especially a must-have for your beach look! What's more, any shape looks good – round, aviators, wayfarers.
Nothing says confident and chic quite like mirrored lenses. You just have to choose the best colour according to your wardrobe – we leave that choice to you!
Reflect the colours of Spring in style this year!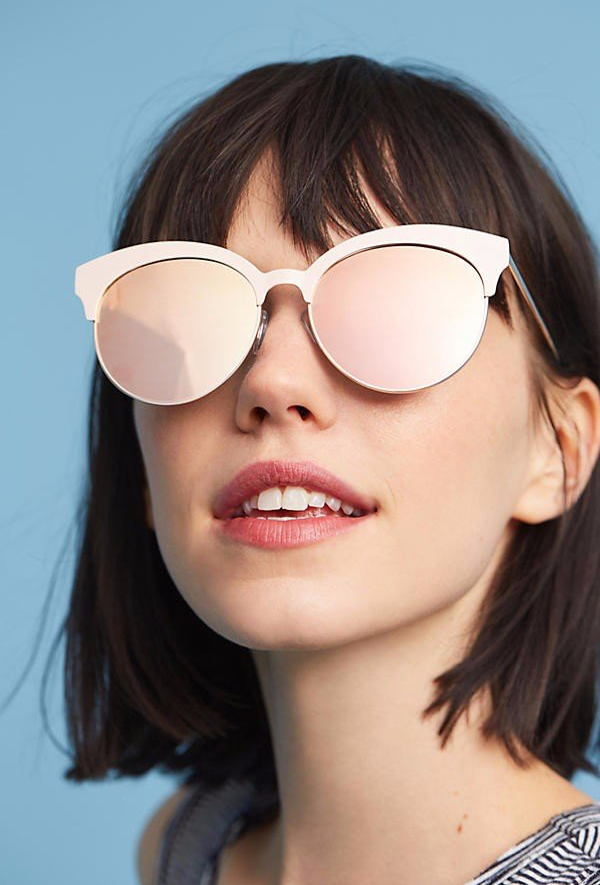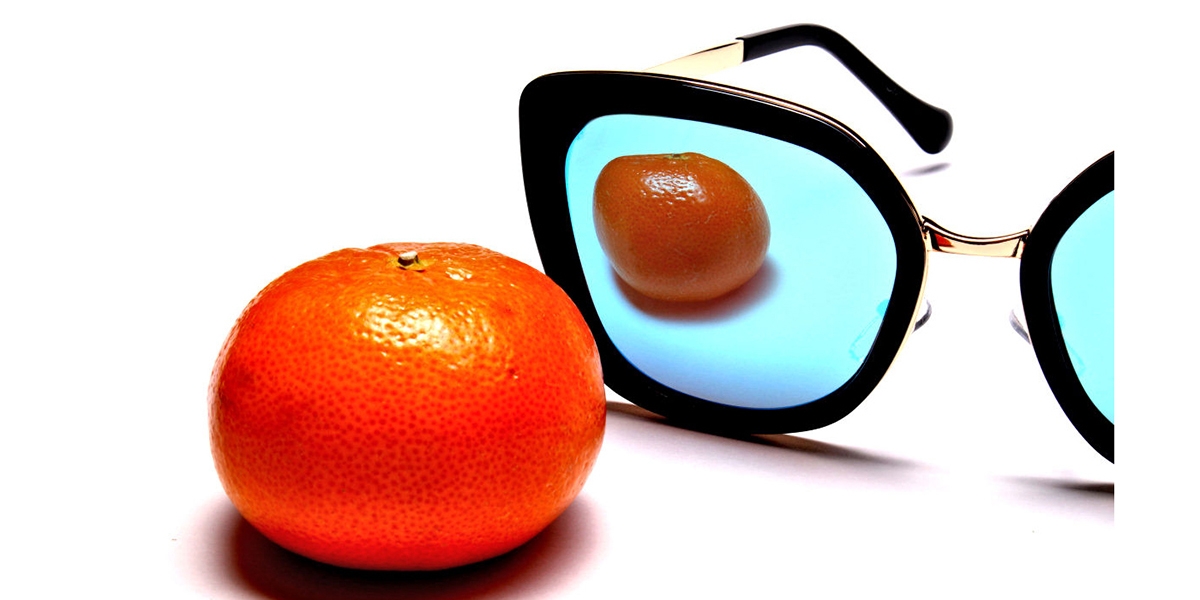 Get this frame here.
All Rounder
We've written a lot about round glasses, but round sunglasses have become even more popular this season as a spring-summer sunglasses trend 2020. A roundup of standout sunglasses is incomplete without rounders! From perfect round to subtle curves, you browse through a number of styles according to your preference.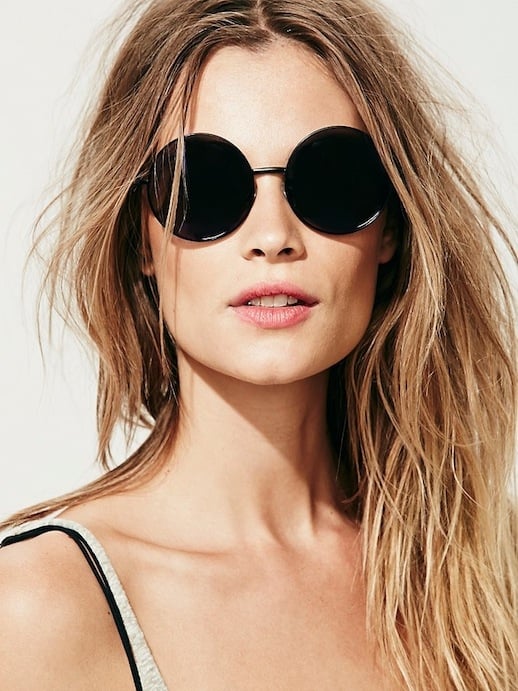 The best thing about them is their versatility, they can change from sophisticated to peppy in a minute – depending on the outfit you pair them with.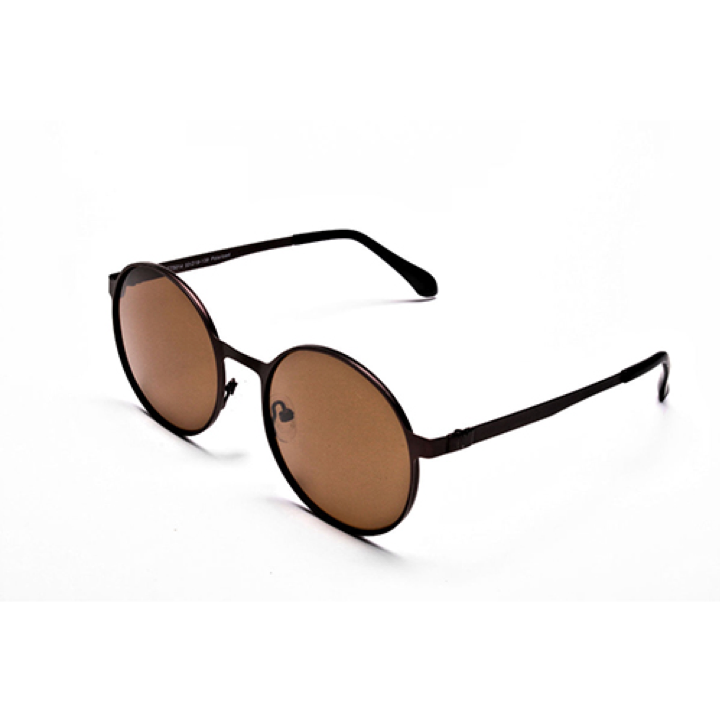 Get this frame here.
Cat's out of the bag
If you want to carry the retro look this season, the cat-eyes are perfect for you. Nothing says sassy and glamorous like this timeless style. It's a versatile type of the spring sunglasses trends that anyone can carry, no matter their face shape.
For a more contemporary twist, you can try the Round-CatEye style: roundish frames with a distinctive upsweep at the edges.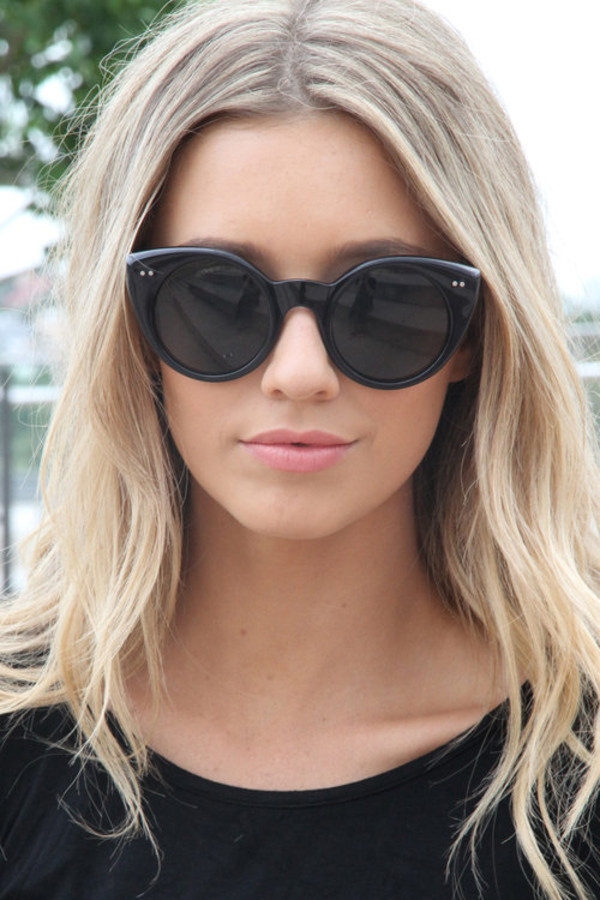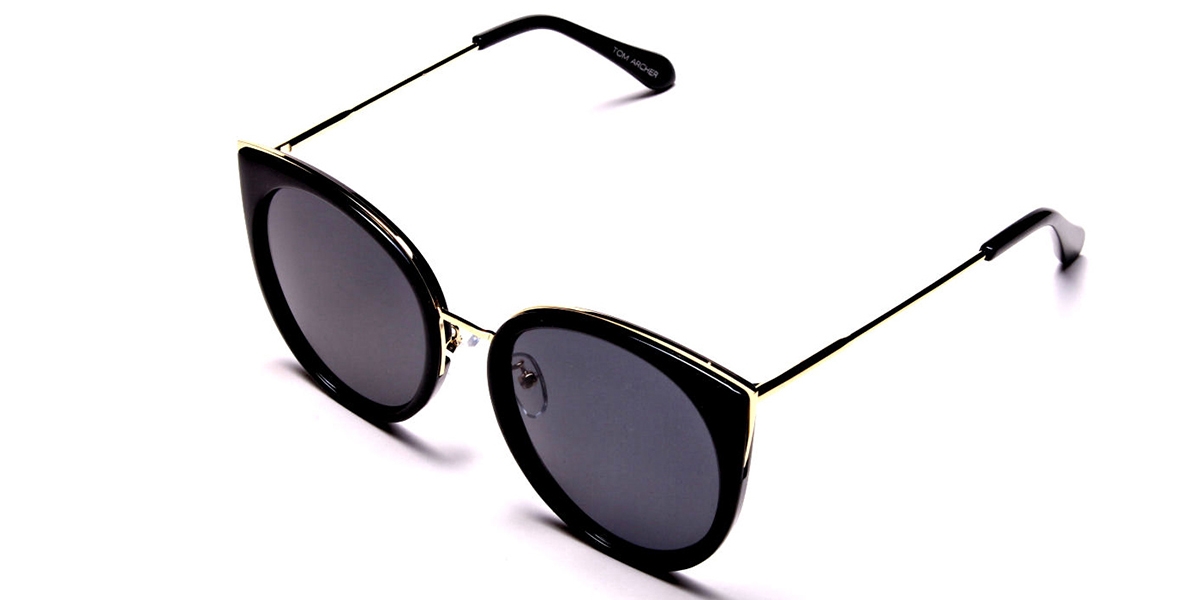 Get this frame here.
Get this frame here.
Whiten to Brighten
Love classics and neutrals, but black isn't your knack? How about white? Whites can add to your sparkling personality without the fluff. This spring-summer sunglasses trend 2020 is so because of its oomph. Whatever the style you wish to own, from the other spring sunglasses trends like mirrored or cat-eye to ageless aviators or wayfarers. White talks of high street fashion.
Also, if you wish to flaunt your rebellious stand, white spring sunglasses might be your very loved companion. With most people choosing black for something's sake, that too without any outstanding remark, your white is bound to stick out a mile.
Want to give it a try? Here's where you'll find your favourite.
Size-up to stand out
Can adding only a pair of sunglasses to your outfit add the oomph to your character? Certainly! And the timeless thick and oversized sunglasses are a proof for that as they have made their place in this list of spring summer sunglasses trends of 2020. While adding the charm and embellishing bold beauty, oversized sunglasses are worthy as our showstopper today! From JLo to Kim Kardashian, celebrities don't have the intention to miss this eye-pulling beauty. That's how they set the trend and you can too!
Plus, how the way large polarised lenses save not only your eyes but the skin around from the sun is something any other style can do. So, be spoilt for choice with the extravagant variety of colours and styles of this spring summer sunglasses trend that we have for you. From tortoiseshell to Havana, or silver or golden temples - let the vivacious styles help you differentiate! There's no time to waste, get a pair of this summer sunglasses trend - the oversized thick chic right away!
We can go on and on about styles, but the above 5 take the cake as spring summer sunglasses trends of 2020. Spring is all about expressing yourself, so don't shy from experimenting and trying new styles. Checkout new frames from the hundreds available on Specscart, and find out which one suits you the best.
Our Latest Stories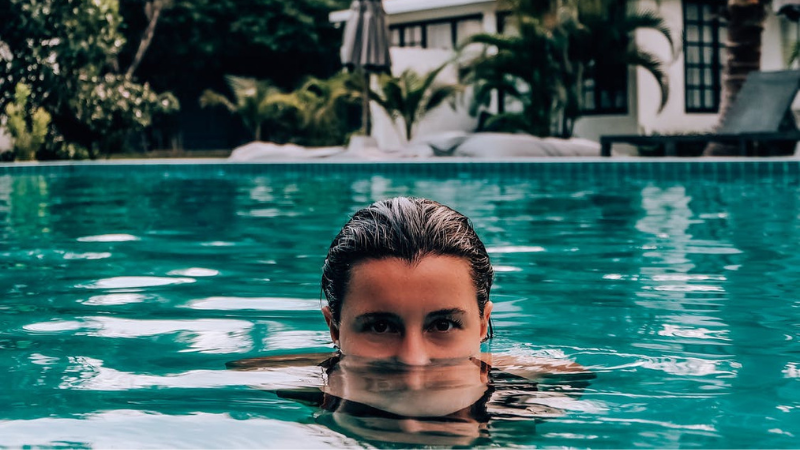 24Hr Dispatch Via Specscart Rocket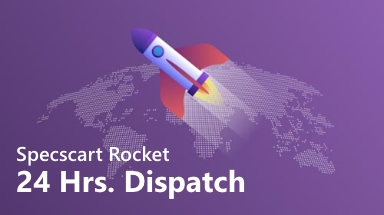 Surprisingly fast delivery for every last minute occasion. Glasses at your doorstep With a hell-for-leather chase!
Buy Now
Read More
---
Hello,
fellow reader!
An exciting offer is on the way to your inbox!
You like to read stuff, and we love that about you.
Enter your email-ID below and we will send you an exclusive offer!