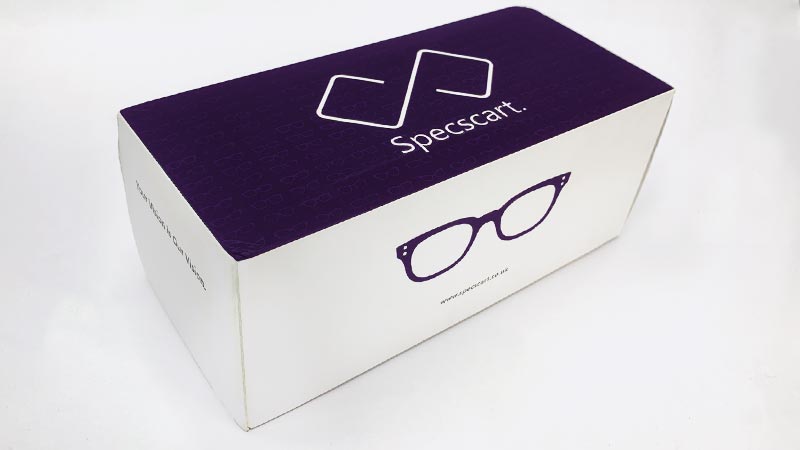 Thinking "out of the box"- How we celebrated Green Friday
Recently, leaders from across the globe gathered in Glasgow, UK to push for a comprehensive deal to tackle the rampant climate change. This particular climate change conference did result in few solid outcomes, going past the 'all talk and no show approach', that was mainly prevalent until now. However, a lot more needs to be done. Sustainable development is not only our need but also our responsibility, both individual and collective.
Another recent happening was the highly publicised and much awaited annual event of Black Friday sales. There was excitement all around - the same excitement that the Glasgow summit lacked. Both sellers and buyers hopped onto the wagon to reap the benefits of this mega sale, without even taking into consideration the environmental damage that is actually intensified during these sales.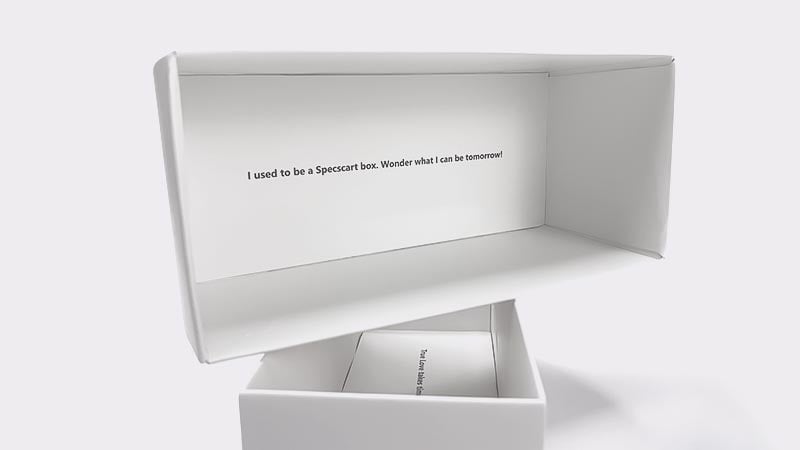 Specscart Stands For Sustainable Fashion
We at Specscart, decided to look beyond black friday and instead celebrated a 'Green Friday'. Well, it's not much hyped but definitely the need of hour. Specscart, right from the days of its ideation, has understood its responsibilities towards the beautiful mother earth. Our mission of sustainable fashion is reflected in the goods and services that we offer.
The Specscart box, which is not only a packaging of your very own glasses but also of love and passion, is a living testimony to our dedication towards a greener and cleaner planet. These eco-friendly white boxes are truly green as they are made out of paper (and not the conventional plastic) and stick to the principle of 3Rs - Reuse, Recycle and Reduce.
We have given the creative side of our brain some real simulation by coming up with few ways to reuse our boxes. Read on to find out!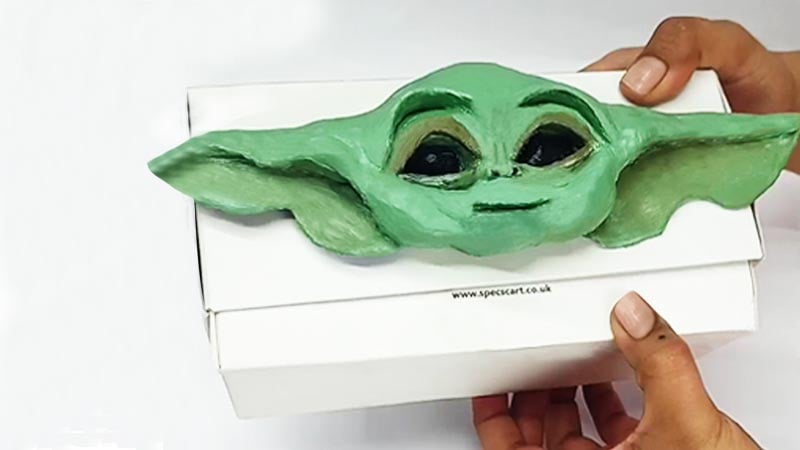 Use it as a Decor
The Specscart box is a decor in itself - thanks to its simple and lucid design. You can put some essentials into it and place it on the shelf of your bedroom. It will surely catch eyes.
If you want to spice up things, you can even customize these boxes in a myriad of ways. We have come up with one as a dedication to Star Wars which has given us innumerable moments of joy. We have chosen the iconic Baby Yoda from The Mandalorian. We have used clay for modelling the face and then painted it using green acrylic paint. The craft is then stuck to the box. Your home-made Star Wars decor is ready to bring smiles on the faces of its viewers, whether they are a Star Wars fan or not.
Similarly, you can use your own DIY hacks to decorate these boxes, which in turn will decorate your home.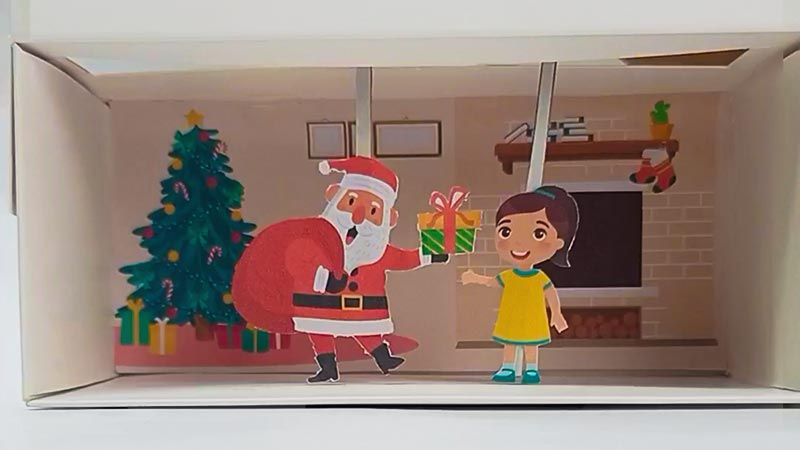 Go Playful
Are you annoyed by your kids' never ending desire for toys? Specscart boxes can come to your rescue.
Christmas is around the corner. Keeping Christmas as the theme, we have tried our level best to capture the jolly nature of this magnificent festival through this piece of artwork using our boxes.
One half of the box is used as a cross-section of a living room. To give it the touch of Christmas, a fine background has been used. The background consists of a well decorated X-mas tree, a chimney with its fire put off depicting the Christmas day and also a pair of socks hanging from the shelf waiting for it to be blessed by the gifts of Santa. At the front section of the box, stands a little girl with one of her favourite men - Santa. She appears overjoyed as Santa holds a gift in his hand, passing it on to its rightful owner.
To make it a playful art, we have adopted puppetry by attaching Santa and the girl to the top of the box using pieces of cardboard which can be moved around. We have also left some space on the top so that your kids can enjoy the game of puppetry.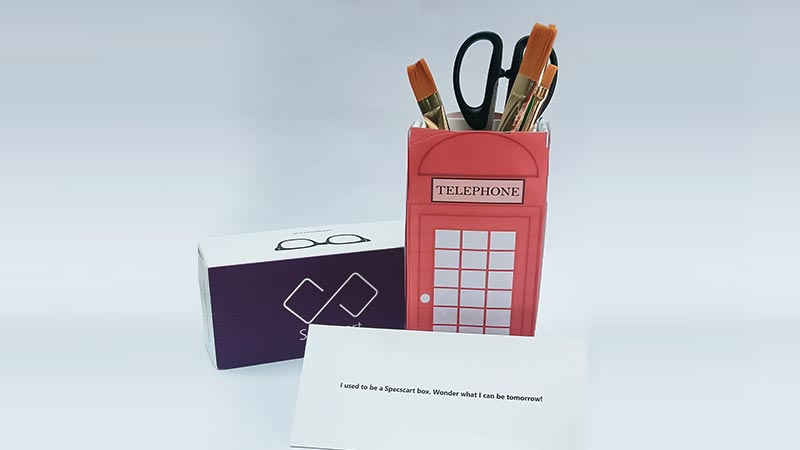 Use it as Essentials
You can even utilise the specscart box as a day-to-day essentials. We have crafted a stationary stand using our boxes. To give it a dashing appearance, we utilised the look of the iconic telephone booth from the streets of London.
The Specscart box is an out of the box piece. Take on the interesting task of devising creative ways to reuse our boxes and do your bit towards conservation of nature.
Our Latest Stories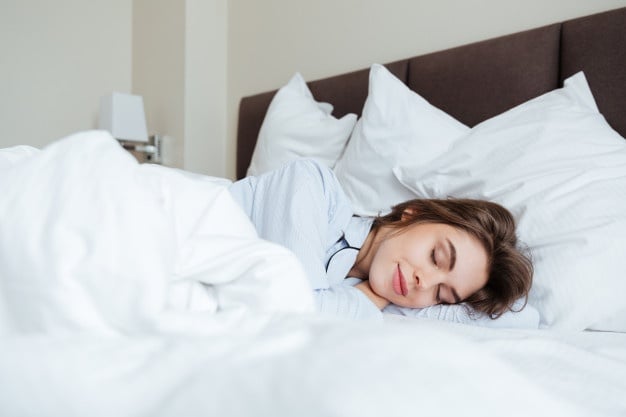 G
Gemma Gough
Published on December 25, 2021, 5:58 pm
Proper Sleep - A Prerequisite For A Healthy Lifestyle!
In this fast-paced modern era, humans have got deeply involved with the hustle and bustle of life. It is not at all an option but a necessity, given the increase in human consciousness towards living a life full of goals and ambitions. But, there is a downside to this. It is not at all a complaint, but just one of the passing transitory phases in the evolution process of human beings. But, what is it?
Learn More
Specscart Blog
Want the latest update on designer eyewear, shades or glasses? Our blogs give exceptional insights into the latest eye care measures and eyewear trends, fashion and style hitting the streets of United Kingdoms. From finding an optician or optometry near you to the latest designer glasses or sunglasses for the summer and spring fashion, you'll learn something useful every day. We publish regular informative measures on eye care, the latest design in eyeglasses and sunnies, celebrity specs and fashionable choices you can make in your lifestyle to up your fashion game. Read on to find information about various glasses types, eye condition and fashion trends in a fun and simple way that you would fancy with a cuppa tea.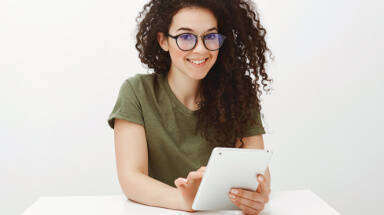 X-Blue Lenses
Gamer or hustler, your eyes can take only so much of digital blue light.
Give them the protection they deserve.
Buy Now
Read More
---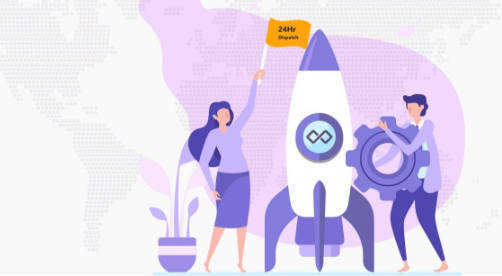 Specscart Rocket | 24 Hr Dispatch
Surprisingly fast delivery for every last minute occasion.
Order Now
Read More
---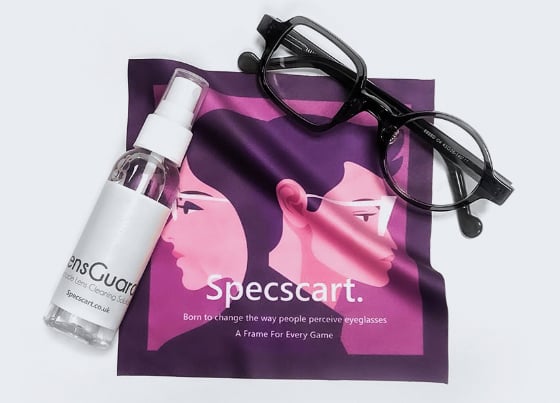 Specscart's Eyewear Cleaning Kit
Let no virus threaten you. Clean your spectacles with an antibacterial eyeglass cleaner that comes with a washable cleaning cloth of the finest quality.
Buy Now
---
Free Try At Home
3 lenses, 4 frames, 7 days - direct to your home for free.
Time to get choosy.
Try Now
Read More
---
Hello,
fellow reader!
An exciting offer is on the way to your inbox!
You like to read stuff, and we love that about you.
Enter your email-ID below and we will send you an exclusive offer!