Trending affordable designer glasses frames in 2020
"You gotta have style. It helps you get down the stairs. It helps you get up in the morning. It's a way of life. Without it, you're nobody. I'm not talking about lots of clothes." —Diana Vreeland
Fashion is such a personal and beautiful thing for us to express our individuality, glamour, emotion and many more things we feel and desire to reflect on to the outer world. Be it with clothes, shoes, belts, scarfs or our beloved eyeglasses, all of them adds a significant element to our personality.
Eyeglasses are such an underrated piece of accessory that's effortlessly prominent in establishing your sense of style and aesthetic to the world. You can be a dork, geek, James Bond, Sherlock Holmes, Gandhi, and what not with these frames covering your eyes. Eyes are meant to be highlighted and there's nothing that does better than some unique designer frames. Today, we are here to talk about our trending designer frames in 2020, what the public liked from the wide variety of beauties out in the market.
If you are looking for some serious spectacle inspiration, then you are in the right place. We've collected the trend from street fashion to the virtual runaways that were held this year to offer you the perfect assortment of frames.
These are the trendy frames that were sold in 2020 -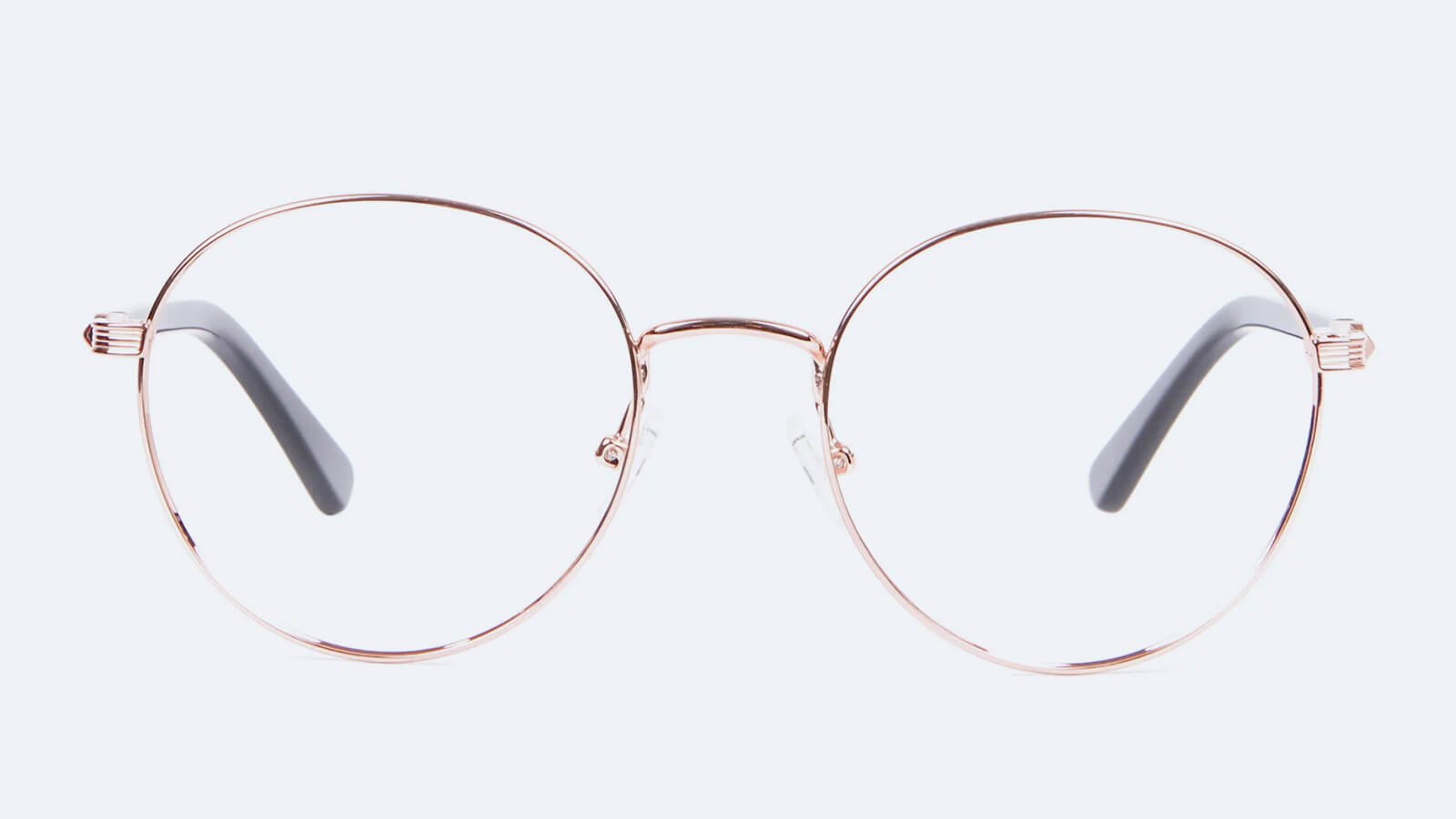 Aesthetic plays a major role in designer frames. The design, colour, pattern and material in a frame gives it a meaning, a sense of portrayal for some occasion. One such frame is the lustrous retro round frames in rose gold.
We've witnessed a lot of men and women wearing the retro round frame in all the subtle metallic colours this year. From rose gold to yellow, red and pink. These metallic round frames are subtle in colour yet poignant in lustre. It is a perfect composition for effortless elegance on any attire.
Face Shape: The retro frames are quite fit for all face shapes but we've got to narrow it down to perfection then it's best suitable for square, oval, diamond or triangle face shape. People with round and rectangle face shapes must avoid these frame.
2. Flip it Frames - Two Coloured on Sides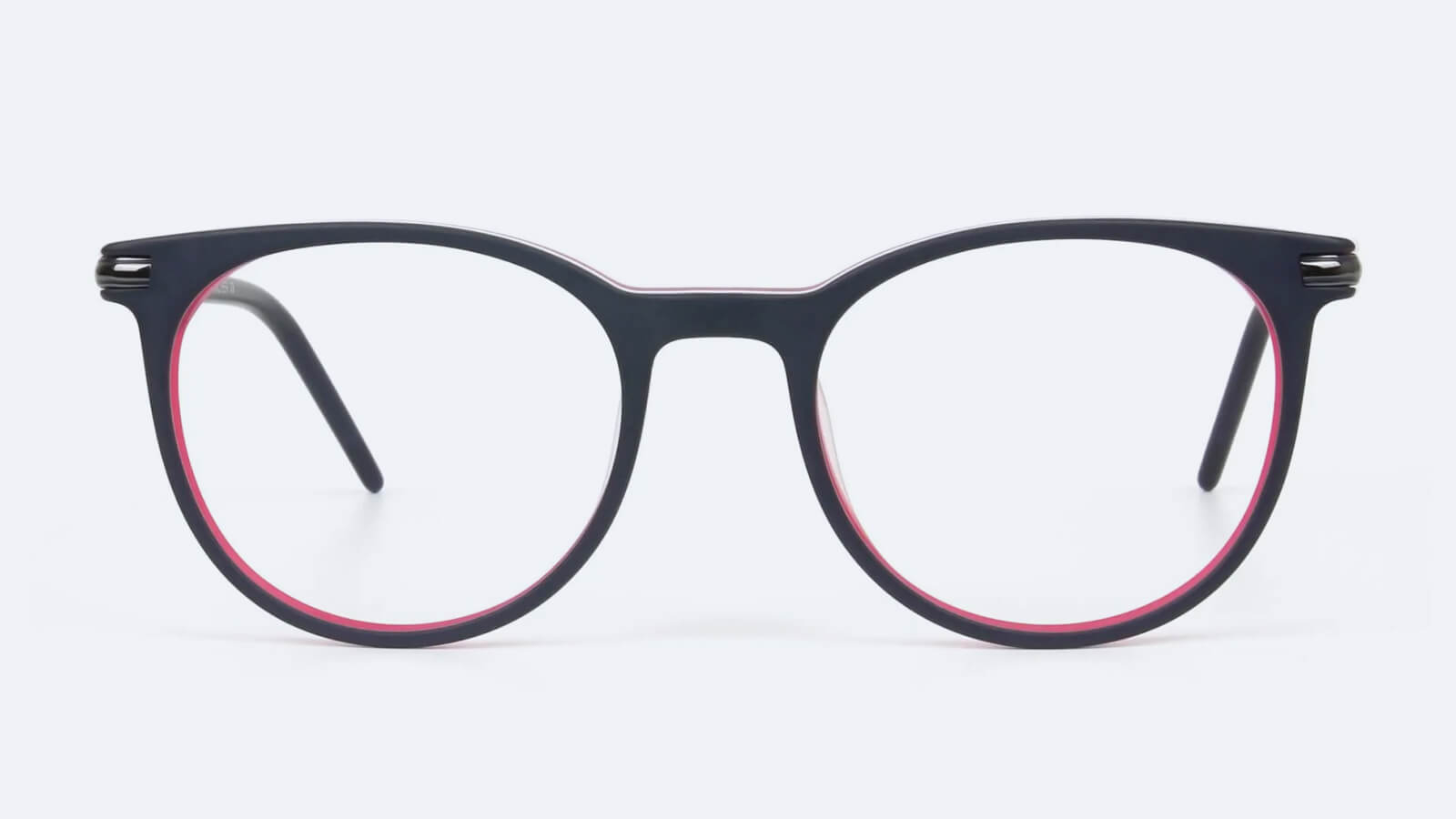 The "Flip it" frame is a little cheeky and offers you a colour variation by viewing it from different sides. Just when you think that a single colour for a frame is getting overdone, the two coloured frames give a unique selection. The two colour combination is chicly done to bring out the beauty in the purest form. In the Navy blue & red round frame, you can see the red outline beneath the navy blue frame which gives it an interesting look. You get to explore more, and from each side, it looks spectacular.
The frames are acetate hence quite lightweight and airy. It's perfectly suitable for men and women and offers a beautiful addition for both casual and formals.
Face Shape: These round full-rim frames are good to go with oval, square and heart face shape. It gives an angular balance and brings a perfect balance to the face shapes.
3. "Clark Kent but in Tortoiseshell" Frame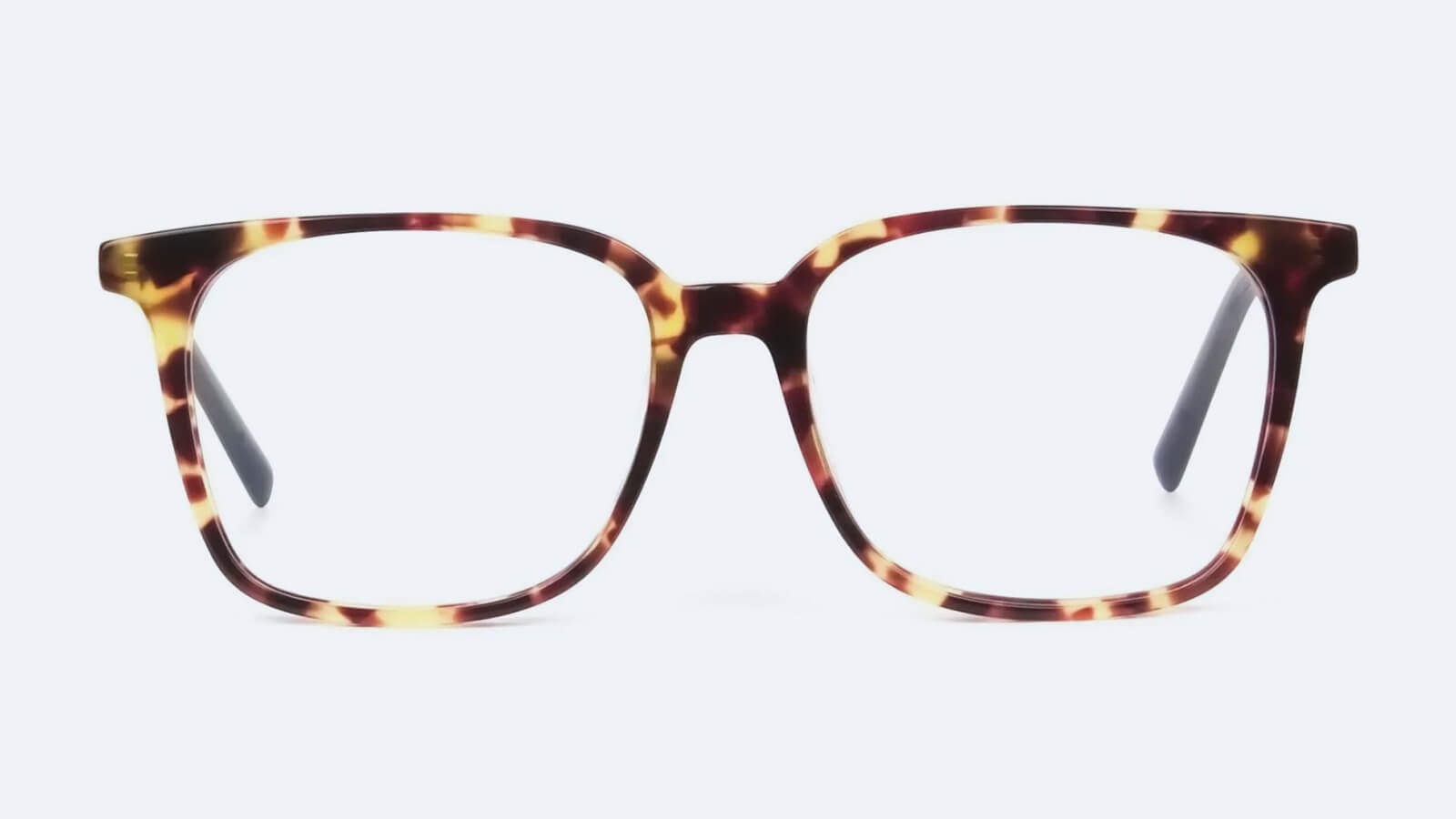 Spoiler Alert: Clark Kent is Superman! Yes, in case you failed to recognise the man because of the glasses. Jokes aside, sharp-edged frames are brilliant in creating a smart and creative outlook. However, it would go unnoticed if it was in any plain or solid colour. If you crave for some attention in the public and want to add distinction, you've got to stick with tortoiseshell frames. It is dynamic, vivid and goes great with any outfit.
Face Shape: The square tortoiseshell frames set with round, heart, and oval shape gracefully. The roundness of the shape is countered with a sharp-edged frame to offer it an even face balance.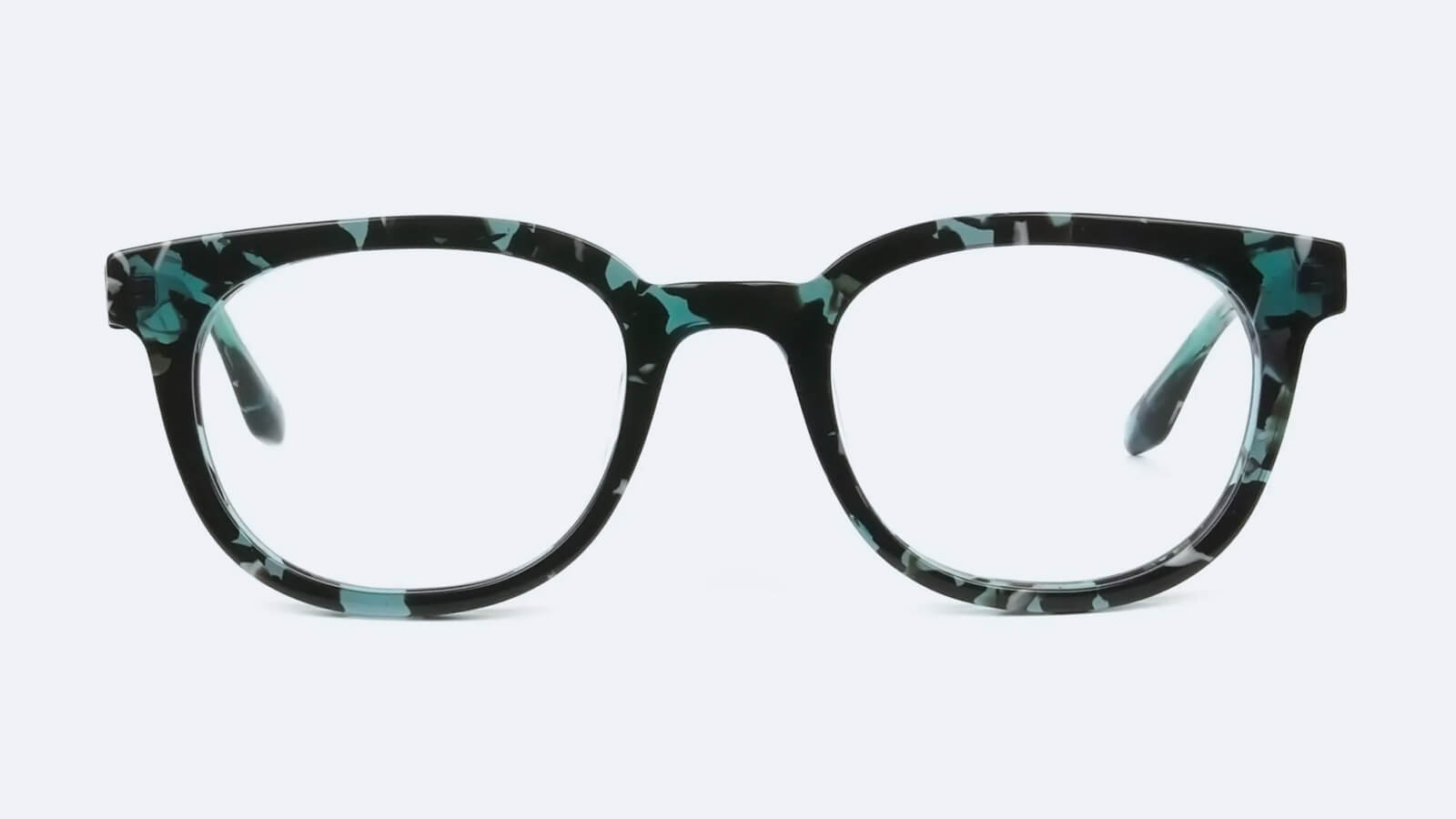 We all play a character in our own life, and our wardrobes do make a useful impression in that. However, some style helps to reveal the occupation and people's attitude and motivation along with it. One such look is the iconic "Scholar" look in thick frame glasses. The perception of an intelligent person needing a strong frame to stand the weight of its high prescription lenses is a bit too much. Though we don't complain because the thick frames are quite a stylish and elegant look.
The hipster/scholar vibe in our thick turquoise green is irresistible as its unique colour and sophisticated style elevates every look.
Face Shape: The thick wayfarer frames match well with round, oval, and heart face shape. The thickness and texture offer an amiable perfection and balance to the face.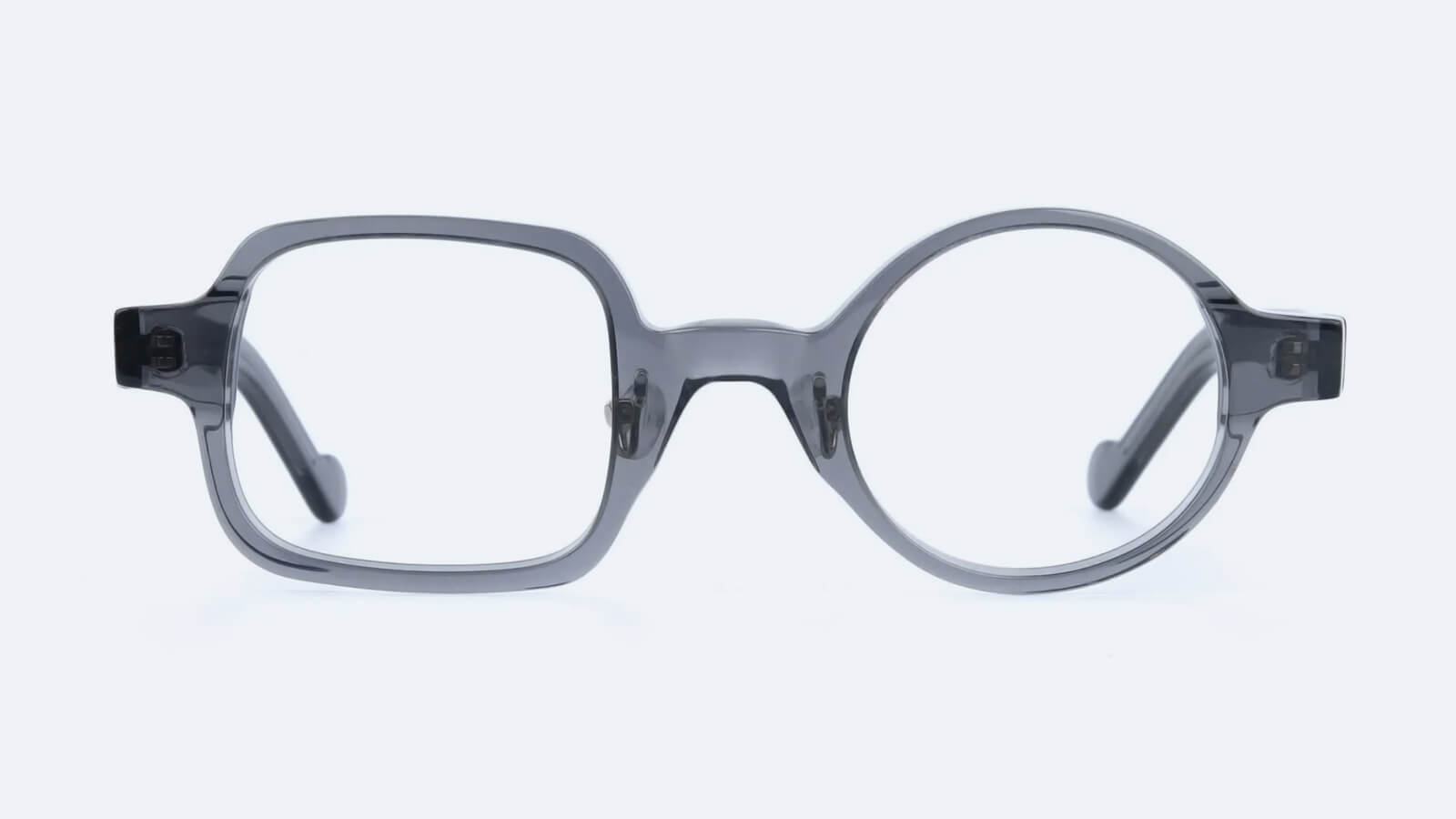 Contrary to what's normal and acceptable, the asymmetrical frames are designed for the rebels. Why only remain round frame or square frame, why not both? Half of your face frame meets the round while the other half meets the square to bring together a bold mismatch. Apart from its out of ordinary shape, the chunkier frame also contributes a lot in adhering a striking appearance.
The way you approach these frames will help you find how to style it well for your dress. The style of frame and your style with its fashionable edge helps to make a statement but still being authentic in your eccentric style.
Face Shape: Any face shape will do great with these asymmetric frames. Don't fall under any category, exposure and go beyond with your fashion choices.
6. Ali Wong "Always be my Maybe" Inspired Frames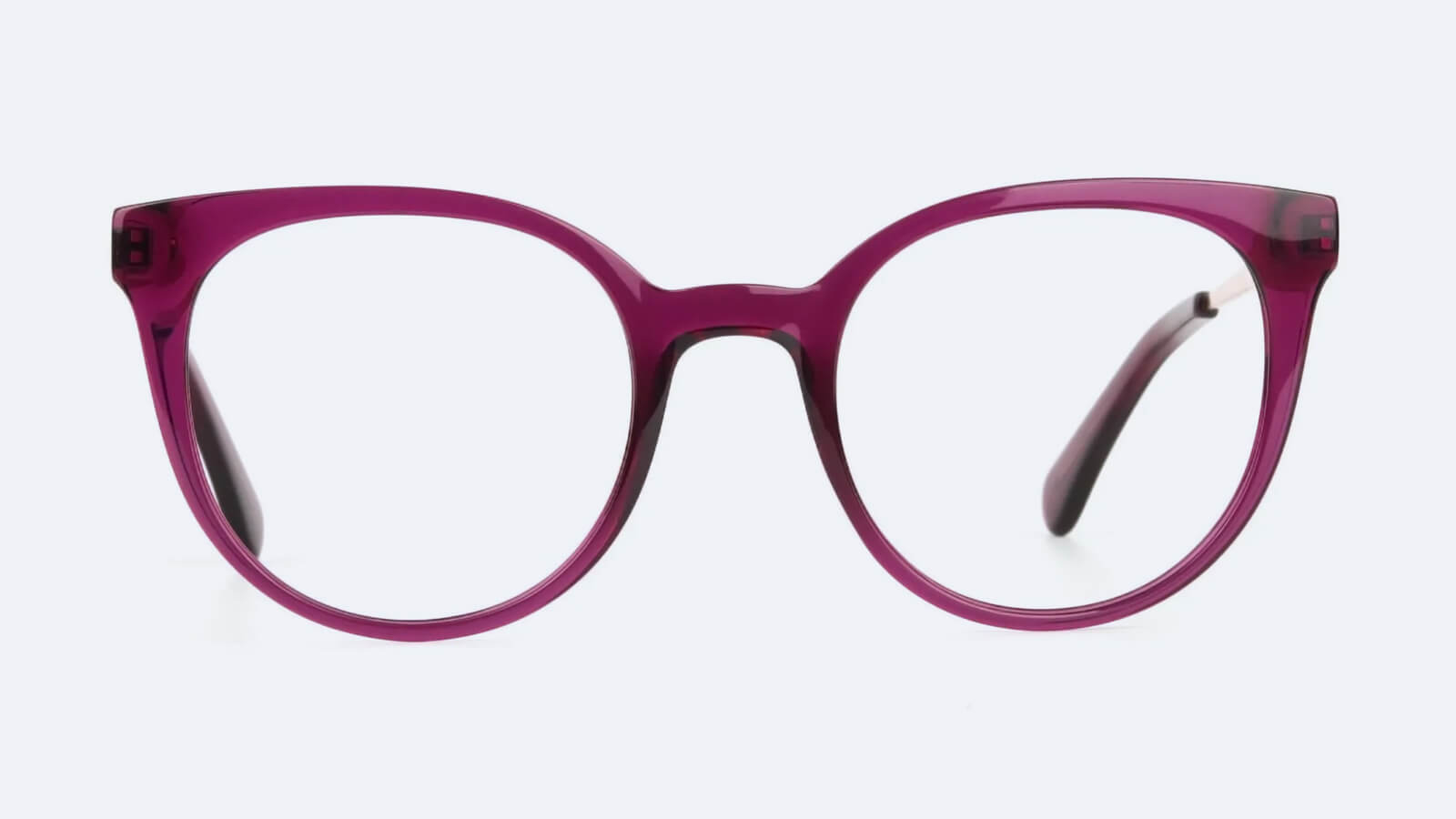 If you know the comedian Ali Wong, then you know well that glasses are one of the main accessories. Ever since her movie hit Netflix, the internet's been hunting over her cat-eye frame Wog's character wears throughout the movie. Not going to lie, Ali Wong does hit the mark with bringing some great eyeglasses fashion. It turns out here 2019 movie is getting newborn fame in 2020, all thanks to her iconic cat-eye frames.
This oversized cat-eye in bold acetate lustre is highly energetic, fashionable and glamorous. It's the frame that you can have fun with, go bold, loud, confident in your casual. You must know that cat-eye glasses are used for making a statement, it can not be fashion-forward. You don't just wear a cat-eye frame for correcting your vision.
Face Shape: Cat-eye frames in oversize are perfectly suitable for square, oval, rectangular, and round face shape. Though it looks on most shapes so don't hesitate to try them out even if it doesn't come under your face shape.
Conclusion of 2020 glasses trend
The year 2020 for glasses trend is defying the normal and simple frames that are kind of invisible by nature. The intention of frames nowadays is to blend in but stand out. Hence our top 6 listed frames are different from one another and are completely fresh and authentic. The primary intention of these glasses trends is to be a little more pronounced, and confident.
Our Latest Stories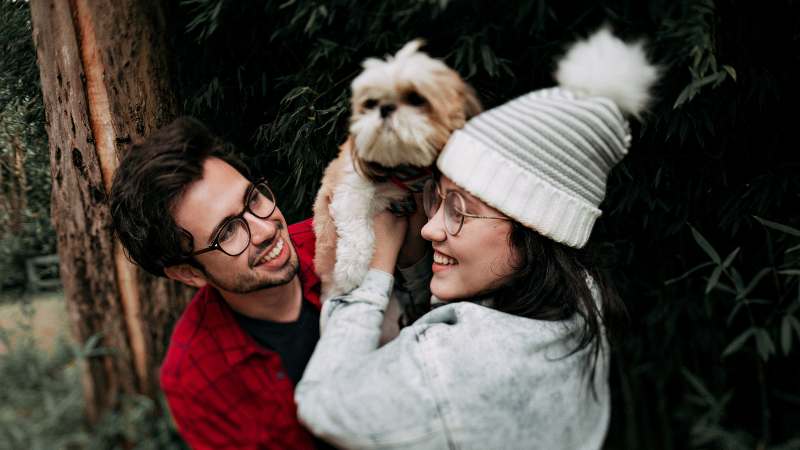 24Hr Dispatch Via Specscart Rocket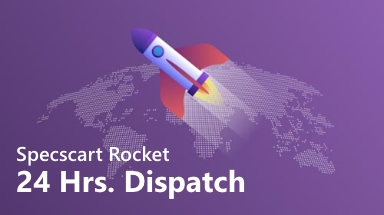 Surprisingly fast delivery for every last minute occasion. Glasses at your doorstep With a hell-for-leather chase!
Buy Now
Read More
---
Hello,
fellow reader!
An exciting offer is on the way to your inbox!
You like to read stuff, and we love that about you.
Enter your email-ID below and we will send you an exclusive offer!