Buy Designer Sunglasses Online
Designer sunglasses are such a craze today. These premium pairs can light up any occasion and elevate any outfit, making them an ideal outdoor eyewear option - both for their function and style. If you are looking for pocket-friendly pairs, you can buy designer sunglasses online from Specscart. Our trendy sunglasses collection is loaded with super stylish designer pairs that will make heads turn wherever you go. There are multiple options awaiting you in our extensive collection of designer sunglasses. You can pick them as per your style needs.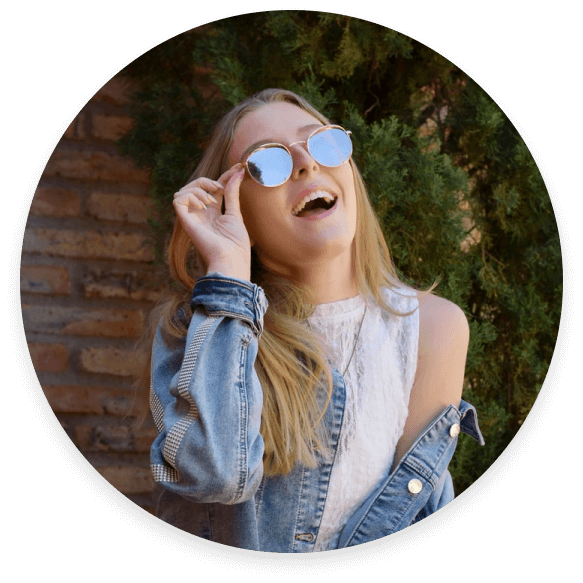 Designer Sunglasses For Women
Ladies, we know that you like things tailor-made when it comes to your style. Ladies' designer sunglasses perfectly fit in here as they are fine-tuned to inculcate the feminine elements, making them stand apart from non-designer pairs. If your wardrobes are still lacking the much-needed designer sunglasses, it is high time for a wardrobe upgrade. Browse through our extensive range of women's sunglasses and you are bound to find a pair that meets your definition of style.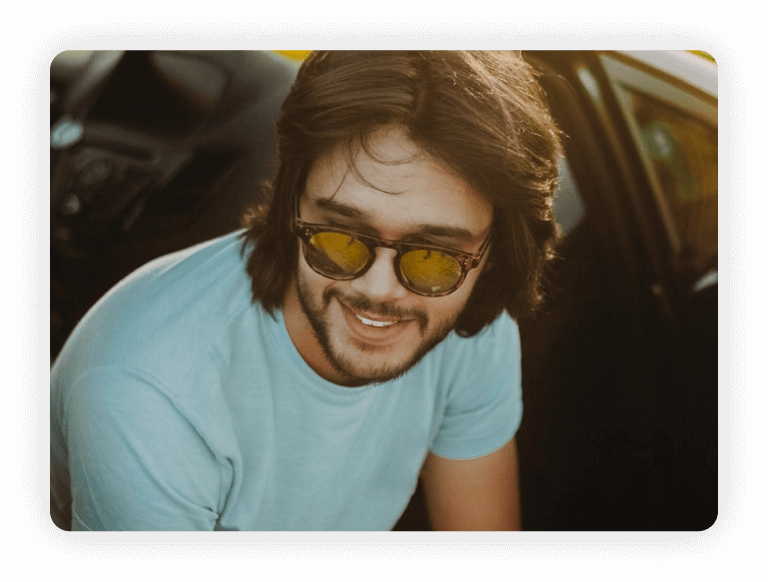 Designer Sunglasses For Men
To keep your outdoor style game suave and refined with solid masculine traits, men's designer sunglasses can be a gamechanger. Making a relevant fashion statement while at the beach, striking a cool look at a poolside party, or just keeping it simple yet classy during a shopping outing, designer sunglasses for men will exceed all your expectations. If you are in doubt, you can check it out for yourself by buying designer pairs from our collection of men's sunglasses.
Trendy Sunglasses For Men And Women
Keeping your fashion tuned in with the latest trends will always help you gain some bonus style points. Specscart is a one-stop destination if you are looking for trendy sunglasses for men and women. Whatever be the occasion, whatever the face shape, whatever the outfit, our collection of designer sunglasses is comprehensive and will cater to all your style needs. Your search for trendy sunglasses for women and men comes to an end at Specscart. For those who also require eyesight correction along with UV protection, prescription sunglasses are what you should opt for.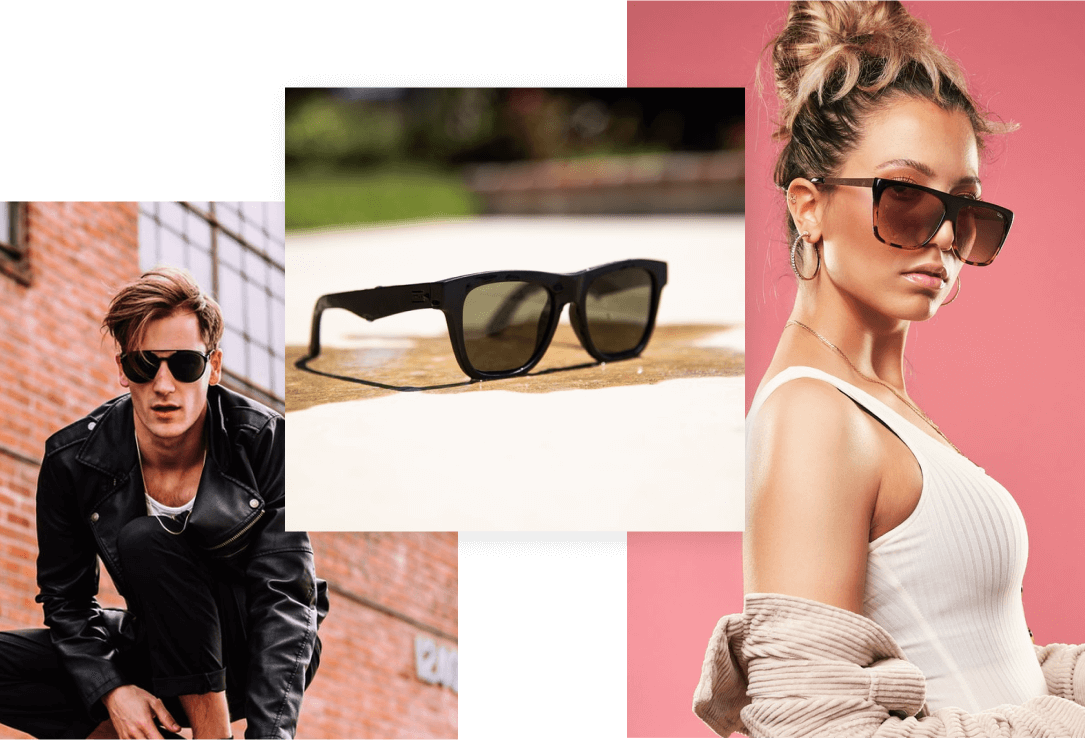 Fashion Sunglasses
Looking for UV protection in style? You have arrived at the right place. For making a bold and elegant statement with your fashion, sunglasses are a brilliant accessory. With UV400 protective coating that ensures 100% UV protection, our sunglasses collection is not only about style but also an exceptional function. Get them delivered to your doorsteps the next day after you place the order by opting for our same day glasses service. Enjoy free shipping! From the elite clear frames to the funky oversized sunglasses, from the retro round styles to the contemporary rimless sunglasses, from the classic aviators to the sassy cat-eye frames, experience our range of designer sunglasses for an outstanding style under the sun. Whether you are looking for designer sunglasses for women or pairs that have got masculine elements, there are multiple options to choose from.
Best Designer Sunglasses For Men And Women
When it comes to fashion sunglasses for men, the classic metal frame aviators with double bridge, the offbeat and sophisticated geometric frames, the modernist rimless sunglasses, and the retro-leaning round sunglasses, are some of the best trending styles to uplift your fashion game. We have got these and many others listed in our men's designer sunglasses collection. For women too, there is a range of options available. From the sassy cat-eye styles with prominent upswept ends to the square oversized sunglasses that are a modern-day craze, from the conventional all-black sunnies to the vibrant frames in nude pink, our collection is updated with the best designer sunglasses for women. For top-quality pairs at pocket-friendly prices, you can buy designer sunglasses for men and women from Specscart.
FAQs About Designer Sunglasses