Free Shipping & 24 Hr Dispatch. Even On Weekends!
Polarised Sunglasses
Fine-tune your vision
Buy 2 Get 50% Off on 2nd Frame *T&C Apply
Anti-UV
Anti-Glare
Impact Resistance
Anti-Scratch
Loading Products...
The miracle of polarised Sunglasses
You may be getting 100% UV protection with your regular pair of sunglasses. But what about the common problem of glare? This is where sunglasses with polarised lenses come in. Polarised Sunglasses are super effective in reducing glare, thereby, ensuring clarity of vision.
Tom archer
Jericho 3
Add some edge to your eyewear vanity with the sleek silhouette of these hexagonal polarised glasses.
View
Why do you need polarised sunglasses?
By eliminating glare, polarised sunglasses keep your eyes protected from the harms associated with glare, apart from providing UV protection. If you require eyesight correction, you can opt for polarised prescription sunglasses for perfect vision while outdoors. Whether you are trekking through the lovely trails of mountains, or just basking at the beach, polarised prescription sunglasses will ensure that you make the most out of the beautiful scenic views.
Tom archer
Deliah 3
Add a fresh flair into your outfits with these pink-framed polarised glasses.
View
Tom archer
Cheswick 4
For an intellectual aura that stands the test of time, and takes you from the day to night!
View
Polarised sunglasses vs Non-Polarised. Which is Better?

Polarised lenses have a chemical coating applied over their surface to block the horizontal reflected light rays from passing through the lenses and thereby, eliminating glare. It is to be noted that it is the horizontal reflected light rays that are mainly responsible for glare. This glare elimination function of sunglasses with polarised lenses is what differentiates them from non-polarised pairs.
Polarized Sunglasses For Men & Women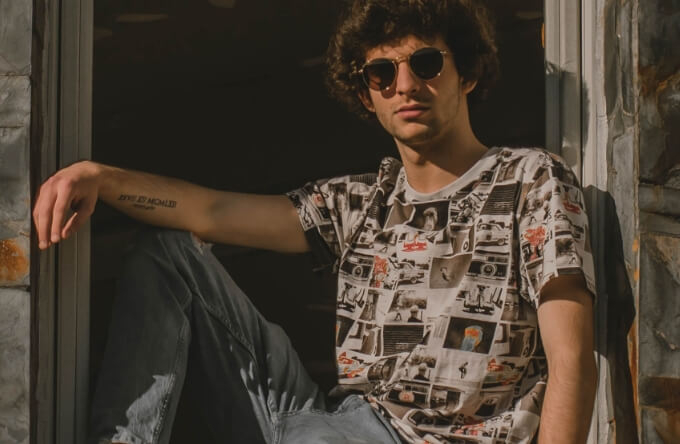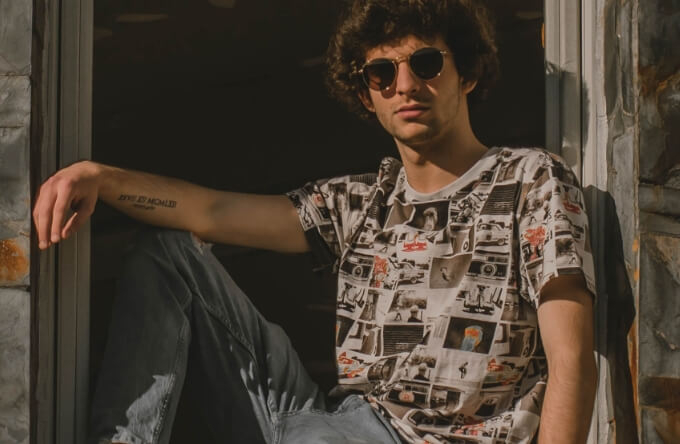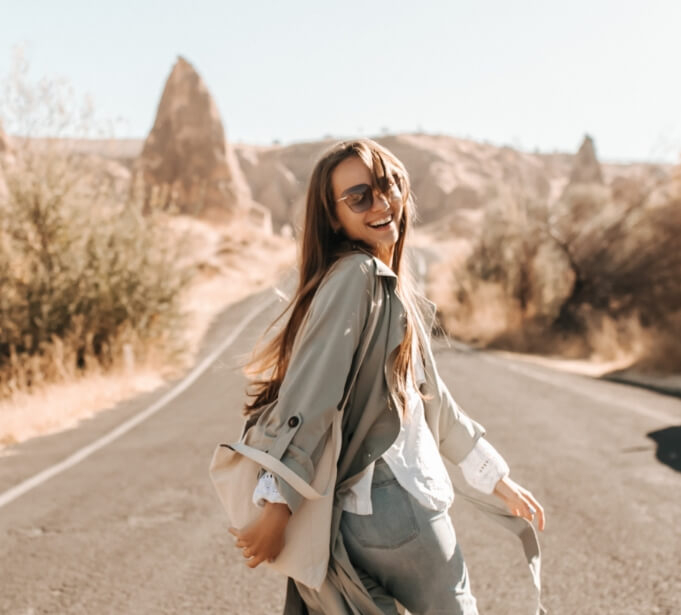 No doubt that polarised sunglasses are an outstanding accessory to keep your eyes healthy, but they are ideal for your outdoor fashion needs as well. Our collection of polarised sunglasses for men & women is a justification for the above-mentioned fact.
Round Polarised Sunglasses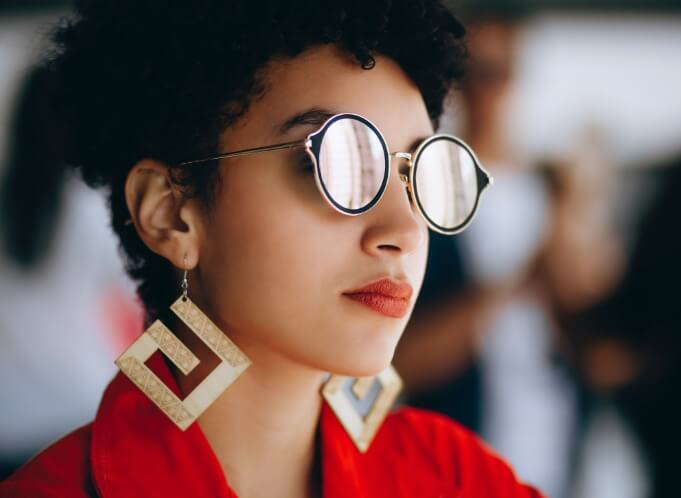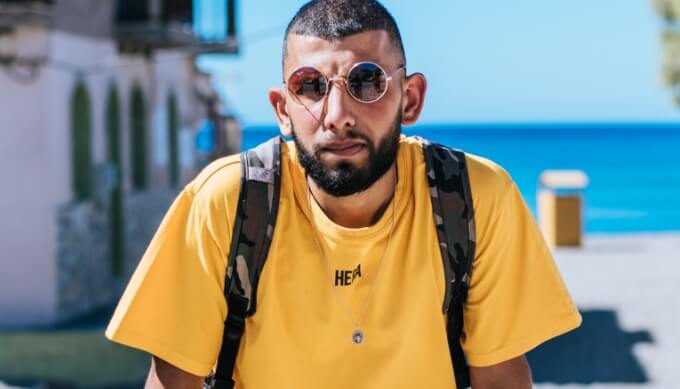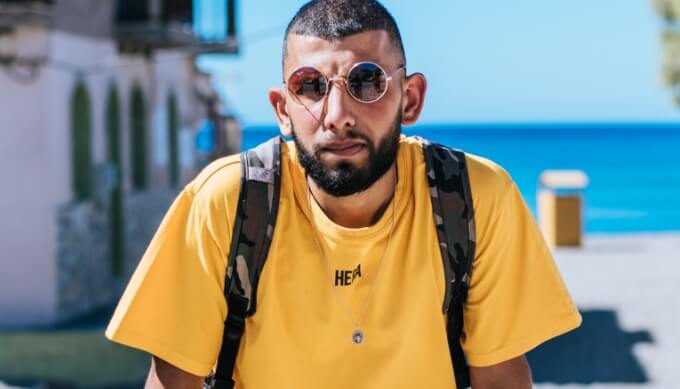 Whether you are looking for women's polarised sunglasses or polarised sunglasses for men, a classic pick would be round frames. Retro and refined, round polarised sunglasses are superbly smart and elegantly beautiful. They may have the most basic geometric structure - circular - but carry a highly sophisticated visual appeal. Ideal for all occasions!
Polarised Fishing Sunglasses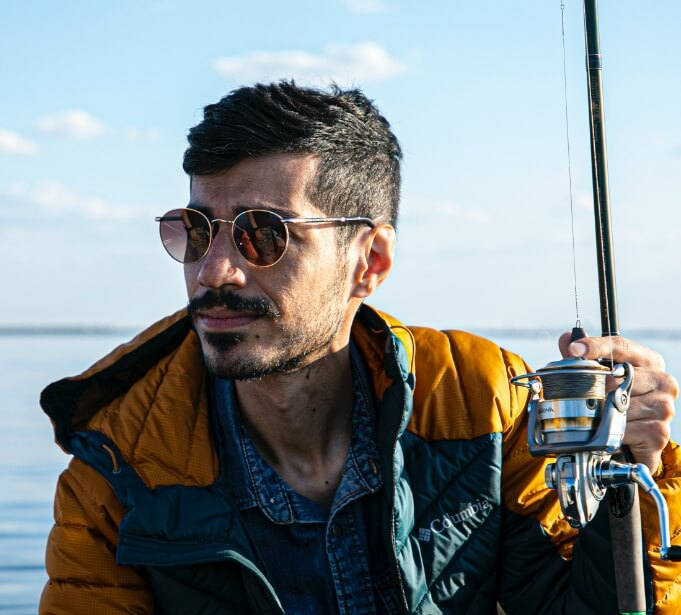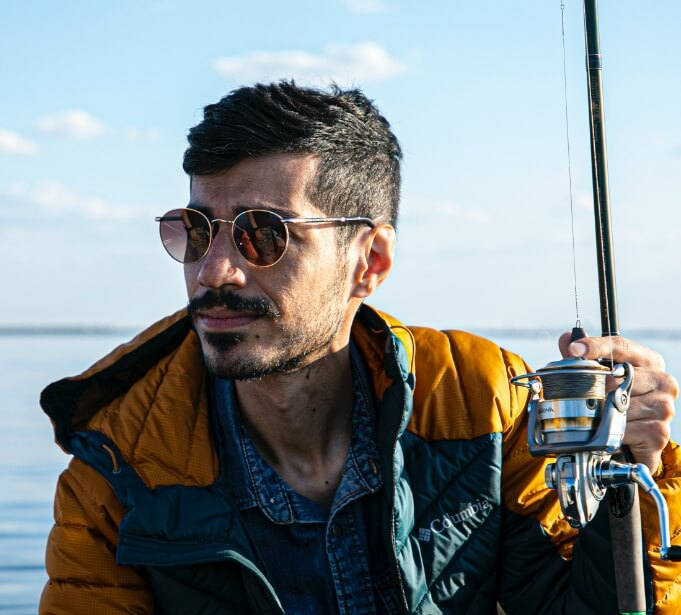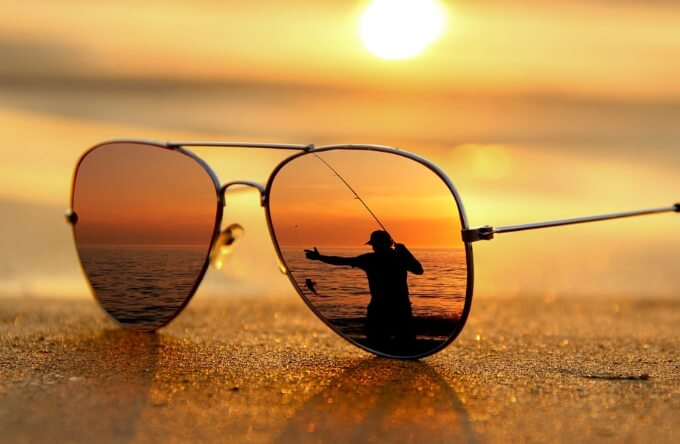 For that perfect catch on your fishing outing, polarised fishing sunglasses are a must-have. By taking glare out of the equation, polarised lenses will assist you in providing you with perfect vision to enjoy the relaxing activity of fishing and increase your catch.