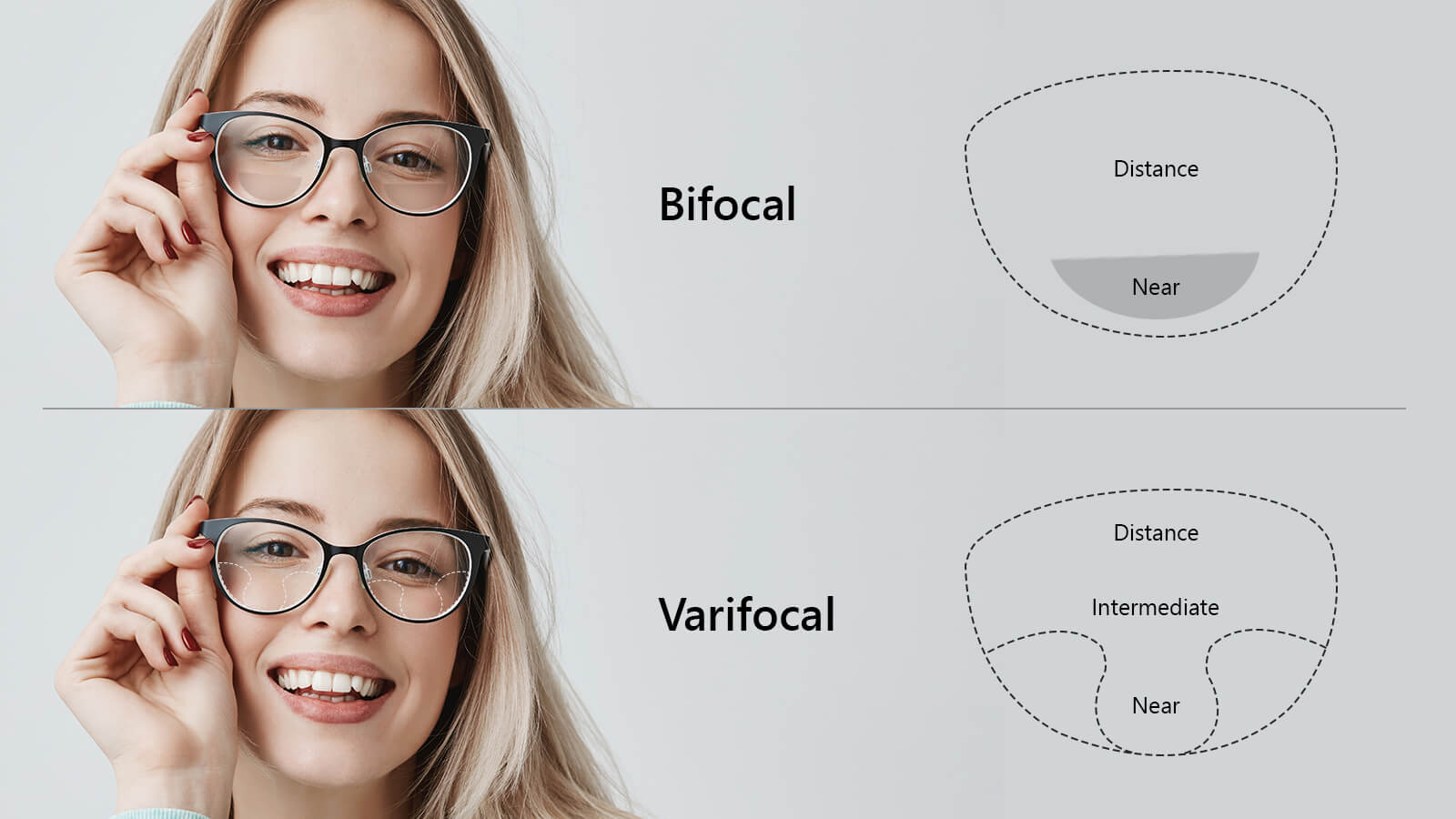 Are bifocals cheaper than Varifocals?
Bifocals or varifocals - selecting one of them is difficult. If you have just hit your 40's and got a prescription for presbyopia or myopia, then firstly, happy birthday and welcome to the glasses club.The debate between a superior pair of lenses between bifocal vs varifocal has been going on for a decade because my people can't decide which one to stick for your vision. Those who are an ardent user of bifocals may find a little difficult for a few days to a week while adjusting to the varifocals glasses. But the user of varifocal will never ever shift back to the bifocals, considering the comfort and the visual quality. However, the choice to select any one of them depends on several factors.The cost, however, is an important issue among consumers as they don't want to throw off their money which in future doesn't offer any help of benefit, therefore, we got it sorted for you. Read on to find which of these lenses are better and how much they cost on average to decide.
What is the difference between bifocals and varifocals?
The big clash of price on bifocals vs varifocals depends mostly on the construction of their lenses. Both the lenses of bifocals and varifocals are designed differently and hence perform different sight correction than each other.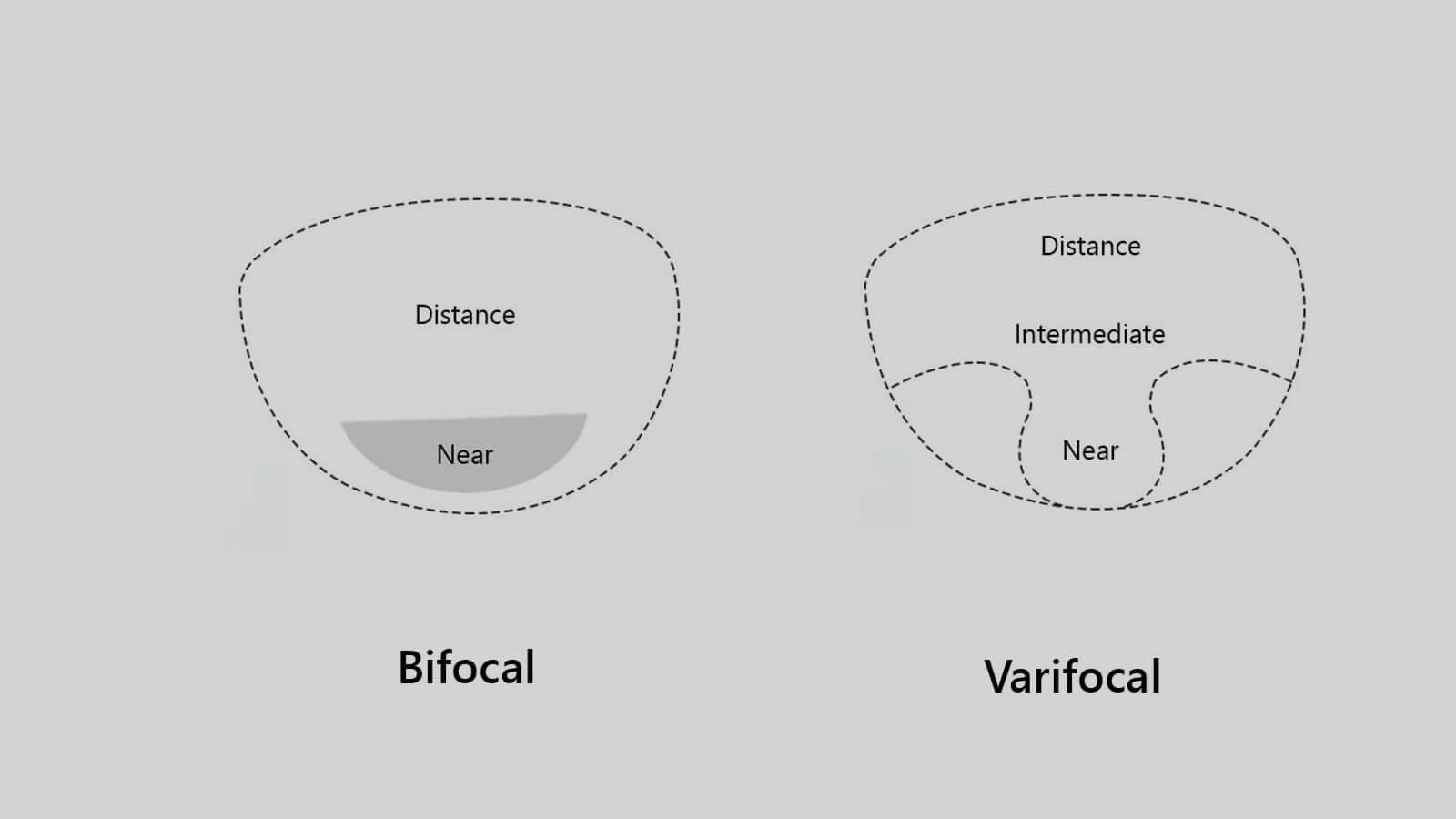 On one hand, the bifocals have two separate zones for distance and near vision, it is easy to locate and spot both parts with a clear visible distinguishing line. The upper part of the bifocal lens is for distant vision and the lower portion is for near vision. The main problem with bifocal is its inability to offer a good transition, you'll never be able to go from far to near vision shift without getting disturbed by the presence of its differentiating line. With varifocal glasses, you never get vision correction for doing an arm length work like computer or laptop work. Visually, bifocal glasses show off your age and tell others that you wear reading glasses, its not that problematic if you prefer showing your age but sadly not everyone wants to tell the other person his age through their lenses.
On the other hand, varifocals do not display any such distinguishing factors. Moreover, the varifocals are divided into three parts for correcting near, distance and intermediate vision defects. The upper part of the varifocal lens corrects your distant vision, the intermediate is for computer work like reading an article online and the near portion is for distant vision. Unlike Bifocals, wherein there is a quick move from distant vision area to the reading area. When it comes to varifocals, there is a very smooth transition from one zone of power strength to the other.
Varifocal lenses are a complete package as they offer all sorts of vision correction you might need daily, that involves getting a comfortable vision for reading, surfing the web or just looking at the sky and enjoying nature. Varifocal lenses have dividing lines hence it doesn't show off your age at any glance and it looks beautifully aesthetic.
But the question that boggles the mind of the user is which of them are cheap and within a budgeted price. Although nothing is better than the good quality of the eyeglasses, the customer always prefers to buy a good quality product with comparatively less cost than the other product variant in the market. Let us do a small study and mathematics here to find out which is a better alternative among varifocal and bifocal glasses, cost-wise.
Cost of bifocals and varifocals in the market
The cost of a bifocal may range from £40-£55 in the UK market. A high-end seller could charge even higher than this amount. The varifocals give a progressive vision feature whereby the focus of the eyes shift from one zone to another very smoothly, therefore, considering this factor and the comfort, the prices of varifocals are a little higher than the bifocals. Some of the major specs seller and giants in the eyewear industry sell varifocal glasses at a price range of £50 to £325. This means that at £50 there is the availability of a very basic varifocal glass without any advanced coating like anti-glare and anti-UV. When it comes to advanced features of varifocal prescription glasses the cost rises to an astonishingly high amount of up to £100 or more. Besides, if you are going to opt for varifocal blue light glasses then any renowned eyewear seller may charge an amount higher than £125. The range of premium glasses can even go as high as £325.

Although the cost of any premium and luxury brand is out of the reach of common man, the prices of luxury varifocal glasses are far beyond the above-mentioned amount. The prices of bifocals appear cheap, but the benefits offered by the varifocal glasses cannot be denied. The best part about the varifocal glasses is the gradual or the progressive shift from one area of power strength to the other. This means that when the focus of eyes shift from distance to reading section of the lens, there is a smooth and gradual movement from distance to intermediate and then to the close by vision correction section. That is why they are also called progressive glasses.
What are the best Varifocal glasses at competitive prices?
Specscart is one leading seller of eyeglasses where the quality and vision clarity speaks volume more than the prices. Specscart has managed to keep the prices low for its products with the aim to make glasses reachable to the maximum people. Also, the availability of their own laboratory gives a competitive edge to Specscart to maintain accessible prices of their glasses including the varifocal glasses.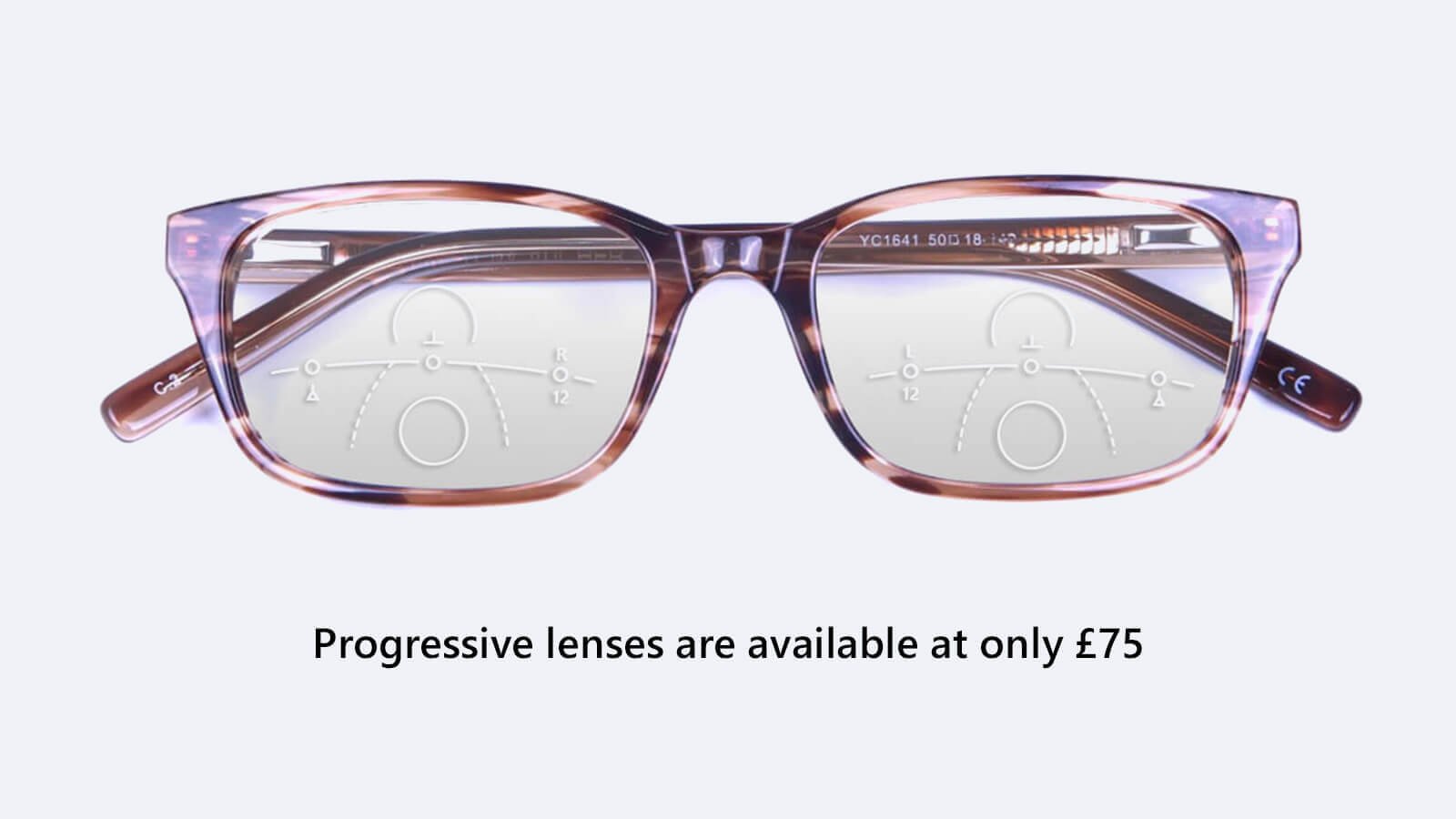 To sum up the cost of a digitally advanced varifocals at Specscart can be as low and light on the pocket as £75.
By managing pocket-friendly prices, Specscart makes sure that the quality and the visual clarity of their glasses are not compromised at all. The three-step quality analysis at Specscart gives the best eyeglasses. Moreover, all glasses are already loaded with anti-glare, anti-UV, anti-scratch and shock resistance properties. That is, the user gets these advanced features on their eyeglasses free of charge. Apart from this, there is a facility to try on glasses at home even before you buy them. Regarding speedy delivery, Specscart provide same-day glasses dispatch to the customer's located in the UK
Related Blog- What is the difference between Bifocal and Progressive glasses?
Related Blog: Are Varifocal Glasses Easy To Get Used To?
Our Latest Stories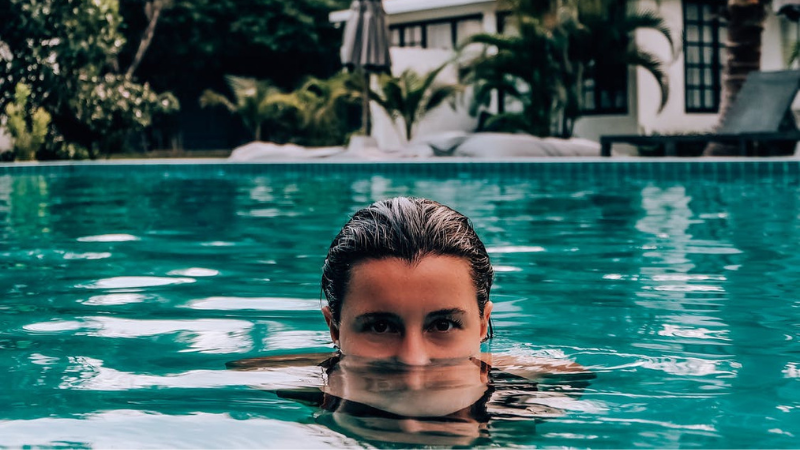 24Hr Dispatch Via Specscart Rocket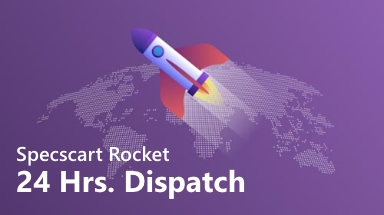 Surprisingly fast delivery for every last minute occasion. Glasses at your doorstep With a hell-for-leather chase!
Buy Now
Read More
---
Hello,
fellow reader!
An exciting offer is on the way to your inbox!
You like to read stuff, and we love that about you.
Enter your email-ID below and we will send you an exclusive offer!