Do you find yourself hooked to the digital devices more than you realise? Having technology at our fingertips has changed the way we work. It is the digital exhaustion you feel after sitting at the computer all day long which causes frequent headaches and blurry vision. The stock market may go up and down but don't let the vision of your eyes be unsteady.
Why
Computer glasses protection
is a matter of concern?
We all think that glasses are only required for vision correctness but in this revolutionised fast-moving space, glasses have also revoluted and are no more restricted to just being prescription glasses. We all use those big or small screens that have been the main reason for increasing eye defects. The need to have Computer eye strain glasses is a must as our physical health is a very important matter of concern.
Computer Glasses- A solution to the eye problems
Digital blue light glasses are the solution to protect your eyes from the constant engagement with the light emitted from digital devices you use whole day long. And it's not just for the adults but also little children who are exposed to these digital rays at a very early stage as they can't stay away from the I-pads or watching their favourite cartoons like Peppa pig etc. With your busy work schedule, this might be left unmonitored but we suggest that one uses blue light blocking glasses not only as their vision correction accessory but as modern-day protection against the digital screens. Don't let your standard lens create real problems for productivity. Blue light filter glasses are the best precaution against the modern age devices.
Why you require computer glasses blue light filter?
These are the glasses that come with a purpose and are can be worn by the people with prescriptions or just plain lenses. Often people who work late at night come with problems such as they become sleep deprived, go through a lot of eye-strains and complain of dry eyes. There are these small children who play games all day, staring at the screens of computers, televisions, and other electronic gadgets without even blinking their eyes for a second. There are most of us who have a habit of reading blogs, posts, and kill time in front of screens. For all of them, there is a requirement to have readers computer glasses that block blue light.
Now don't let your vision be unassisted with Specscart's most advanced blue light filter lenses- The X Blue UV. Whether you have a prescription or not, any person using digital device needs protection against the blue rays. It might be difficult to avoid a screen-based task but it is very easy to buy blue reflect lenses from Specscart. Follow these three simple steps to say goodbye to your dry eyes
Step 1: Select the Glasses of your choice. Then click 'Buy & Select Lenses'.
Step 2: Select your Vision Type: Choose from Single Vision, Varifocal or Non-Prescriptive.
Step 3: Choose "Digital Blue Protection" in the Lens coating option. Your Glasses will now come with X-Blue Lenses. Thus, you protect yourself from digital eye strain.
Pick any of the Specscart's frames and get it customised with the digital blue lenses. Get an absolutely crystal clear vision with a bare minimum cost. Our blue-cut technology blocks 100% blue light without making the lenses tinted, which means the lenses are completely clear. If you are confused which glass will be your perfect eye partner according to your face shape, which frames suits your face avail our "glasses at home" services for free and get 4 frames delivered to your place for 7 days as a home trial. So what are you waiting for? Provide relief to your eyes with the extensive range of eyeglasses from Specscart.

Why you require
computer glasses anti-glare
filter?
To protect the most delicate part of your face a computer glasses UV protection with anti-glare properties is highly required. This property of glasses helps in perfect driving and protecting vision from the harmful glare of the screens. As the anti-reflective lenses transmit 99.9% of the light that falls on the glass. Also, this is the solution to help you reduce the dry eye or eye-strains that you feel because of long hours in front of the screen.
Keeping these problems that a person goes through in day to day life. Specscart makes sure that all their computer glasses lenses go through 3 layers of coatings
Anti-glare

Anti-scratch

Anti-UV rays
So that whenever you go through the scorching sun or have to spend long hours in front of your screen your eyes while doing work your eyes are safe.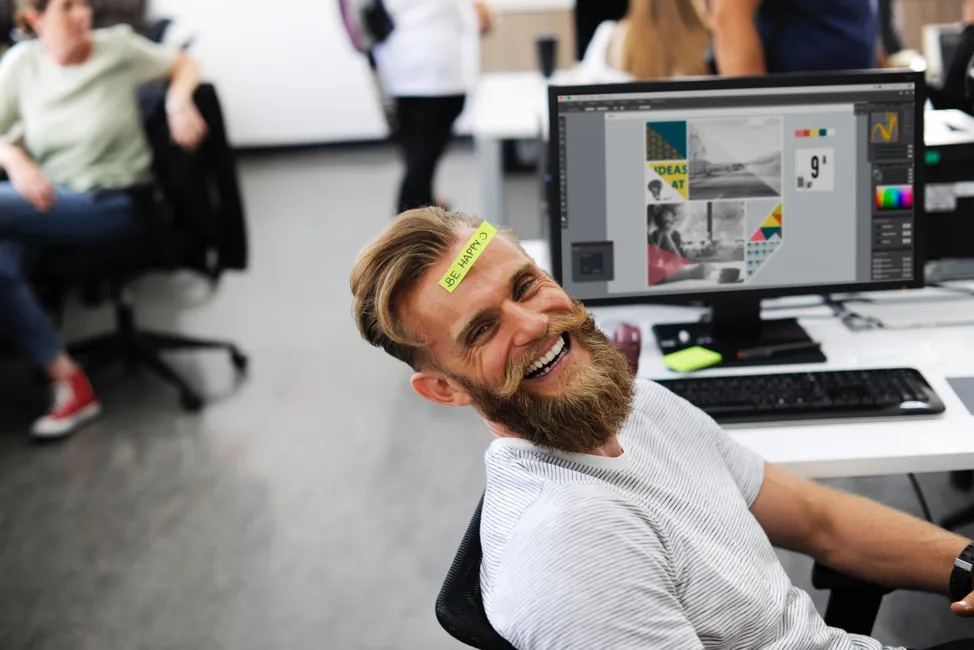 The Designer Computer glasses range
At Specscart you can find frames of your choice as any frame can have the X-Blue lenses to shield your eyes and prevent headaches arising from computer screens. There are frames from the ruling designer brands, especially Tom Archer that features the handmade frames range that is highly affordable, comes with free lenses for your frames and also offers the above mentioned 3 layers of coating. Be it Computer glasses for men or glasses for women we have a frame to give you a uber-rich fashion and also protects your eyes.