No Two Pairs of Eyes are the Same.
We can all have that extra sparkle in our eyes if only we wear the right colours. Some people (myself included) wear glasses to highlight the true beauty of their eyes. But, does it really happen?
Whenever we shop for new frames, we pay attention to everything - our face shape, skin tone and the colour of every single strand of hair on our head (okay that's over-exaggeration, my bad). But, why let our beautiful eyes take the back seat? Why not buy frames that really enhance the natural beauty of our peepers?
Whether ocean blue or sea-green, read this guide to know what will make your eyes pop, instead of being overshadowed by the frames.
What does the colour wheel say?
Colour coordination is the important thing when building a capsule wardrobe. If you don't have a clue about what complements or contrasts your eye colour, use the colour wheel. That's how I learned about the right colours for me.
Complementary colours are two colours that fall on the opposites sides of the wheel and are equally intense. For example, dark blue eyes will look more captivating behind an orange frame.
You may also pick matching hues to your eyes, for example, blue glasses for blue eyes. Don't worry, you won't be making a spectacle of yourself by doing that. If anything, you will get a harmonic look that is more soothing and less intense.
Go light vs dark to create a nice contrast. This means, choose glasses that are either darker or lighter than your natural eye colour.
When I have to choose a frame colour, I like to play by these rules and they give me beautiful results. However, you may also mix & match to form a coordinated look or find your style.
The Right Frame Colour for Your Eyes
The right tone will help you play up your eyes and make them pop. If your eyes don't have a single colour such as green or brown but somewhere in between different hues, you are lucky. You will have so many options at your disposal when choosing a tone for your glasses for men or women.
1. Glasses for Blue Eyes
It's easier to find frames for moderate blue eyes. Since they have a hint of grey, they will look great behind so many frames. Want to play up the sapphire hues? Opt for aquatic tones in glasses for blue eyes. Your peepers will look just as beautiful in neutrals or less colourful glasses. Black, rich brown and grey make for a reserved and safe frame choice.
The 'goddess of beauty' Gigi Hadid has blue-green eyes which she likes to flaunt with neutral shades in metal or black to bring out the hints of blue in her eyes. Is she your eyewear inspiration as well? Grab Gigi Hadid's Most Iconic Eyewear moments!
For powerful blue eyes, go for a similar tone to the soothing blue. This will accentuate your rare but beautiful attribute and complement your baby blues. However, if the look is a little 'out there' for you, try and go orange or earthy browns. These are perfect for a soft look while prepping up for a date night or you are going out somewhere casually. Our ALFRED matches the look of Gigi Hadid perfectly.
2. Glasses for Brown Eyes
Brown is a common eye colour but it doesn't mean that there's nothing beautiful about them. The extraordinary look is just a frame away. If you also have caramel eyes, dark shades will blend with the warm tone of your eyes. Think black, amber, olive or tortoiseshell when selecting glasses for brown eyes. I personally prefer tortoiseshell glasses for women for my brown eyes as they are so easy to style.
If you want to soften things up a bit, put on a blue eyeliner to compliment your chocolaty tone. For a deep contrast, go wild on eye makeup and embrace your transitional black eyeliner. Or if you just want to keep it simple, go for a transparent frame like Julia Robert.
3. Glasses for Green Eyes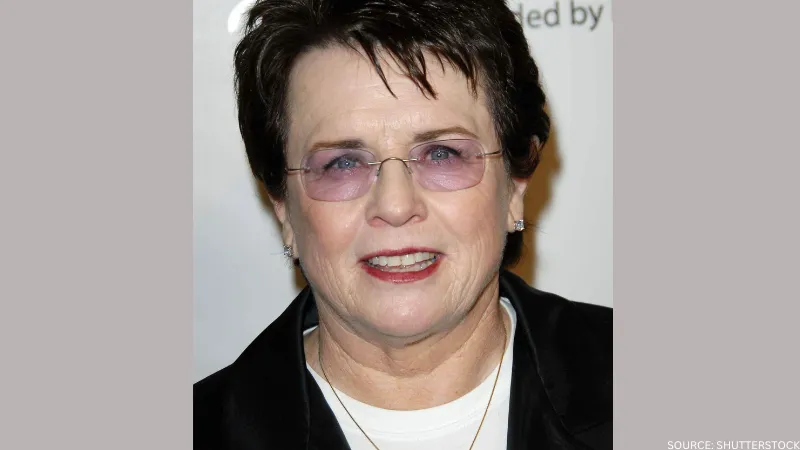 One of the rarest colours, green eyes are the real beauty. No wonder why you want the attention on your eyes. I would too but mine aren't green.
Bring contrast to the coastal-green hue and catch attention with rimless glasses and sunglasses with different tints that are the right pair of glasses for green eyes. Frames with red undertones are also on the cards for you. Just make sure that the shade is dark enough so you don't resemble a Christmas elf.
If you are one of the rarest species on the planet blessed with emerald green eyes, just know how much I envy you. And also that neutral colours will look spectacular on you. Go for a monochromatic ensemble with black or grey glasses and let your green tints shine. Want a frame that works well with everything you wear? Go for transparent frames with warm tints.
4. Glasses for Hazel Eyes
Hazel lies somewhere between brown and green. Although you can choose an earthy tone to complement the brown tint, jewel tones such as yellow or golden will bring out the flecks of green in your eyes.
There's no way you can go wrong when buying glasses for hazel eyes. Whether you decorate them with pastel pink, metallics, grey, purple or green, your assets will be at their best. Experiment with different shades and create your unique look. Here Demi Moore is wearing aviator glasses that perfectly compliment her personality and look.
5. Glasses for Grey Eyes
Take grey eyes as frosted blue with a muted undertone. They are quite rare as well. Most of the frames with warm or cool undertones will sit well with your eye colour. It can be quite overwhelming to have so many choices.
But it doesn't mean that you blindly go for just about any frame colour when buying cheap glasses online. Consider other attributes such as your skin tone and hair colour to narrow down the choices in glasses for grey eyes. Or try multi-tonal frames to make people turn back and take a good look at your peepers. A pair of cat-eye glasses will be a perfect fit for grey eyes. That will definitely highlight the eye colour and will make the person look unique. Bar Refaeli is wearing a pair of black glasses that are making her look bold and smart.
The Final Word
The colours we wear have so much to do with how we look. They can make or break your outfit. If you want people to take notice of your beautiful eyes and admire them, take the help of glasses.
Buy prescription & non-prescription glasses in alluring hues that either complement or contrast your eye colours. If you like to explore all the frame options for your eyes, give our colourful glasses a try. See the final look using our virtual mirror to try before you buy.