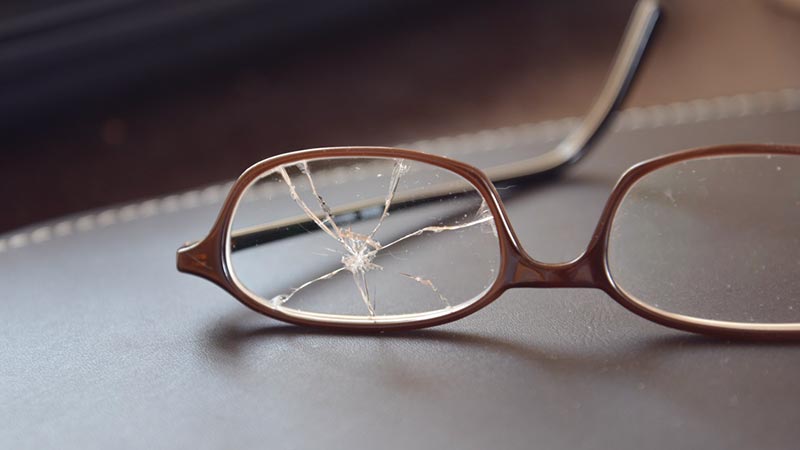 Ultimate Glasses Repair Guide How to fix your broken glasses?
How does it feel to see your broken, smashed up expensive eyeglasses? Heartbreaking? You can feel your wallets crying.
No matter how much you are careful, you end up breaking them. Maybe you got into a scuffle with a transparent glass door. Or you could not see a flying boomerang heading towards you. Strange things happen.
Your glasses might even slip off inadvertently, and you can step on them.
You might be saving up for an expensive designer purse you saw some time ago. But now you have to squeeze your wallet and get glasses and forget about that purse. You can live without a luxurious bag, but not without your glasses.
Repair them? If possible, you would turn to DIY hacks. But the fix might make you feel conscious of your frames.
What if you are dexterous with your hands. You can mend almost anything. Maybe you can try your hands on your broken glasses. They are already broken anyway. You can at least do a last-ditch effort.
How broke?
The first thing you have to consider is the state of your glasses. How broke are they? Is anything salvable?
For scratched glasses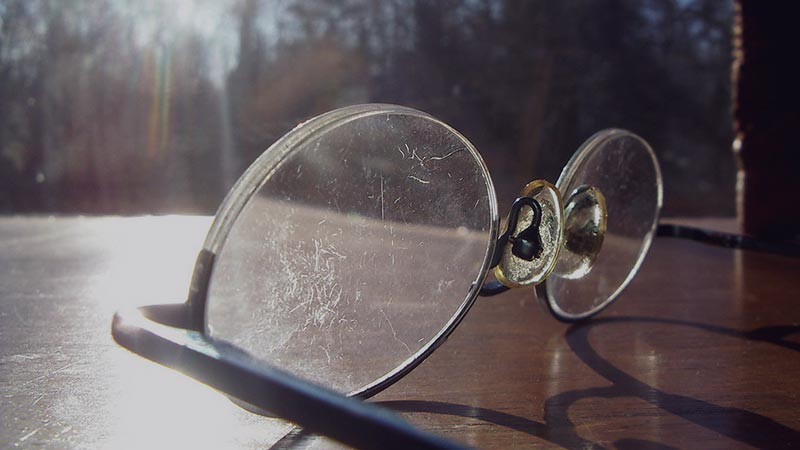 If you are lucky, you can get away with few scratches on the lenses. Your glasses can be sturdy, durable and lived up to their name of being shatterproof like how you were assured when buying. You might have titanium glasses, light but sturdy. Your lenses are the only thing that needs a bit of mending. In that case, you can remove the scratches by following some of these hacks.
You can use home essentials like toothpaste, cleaner wax, metal polish or lens cleaning liquid 'Lensguard' from us to get rid of the scratches.
If the scratches do not go even after using the hacks, your lenses are beyond repair. You can, however, send your glasses to us. We reglaze glasses and provide you with high-quality lenses. Don't worry. It's not expensive. The starting price is only £29.99.
For Loose and slipping glasses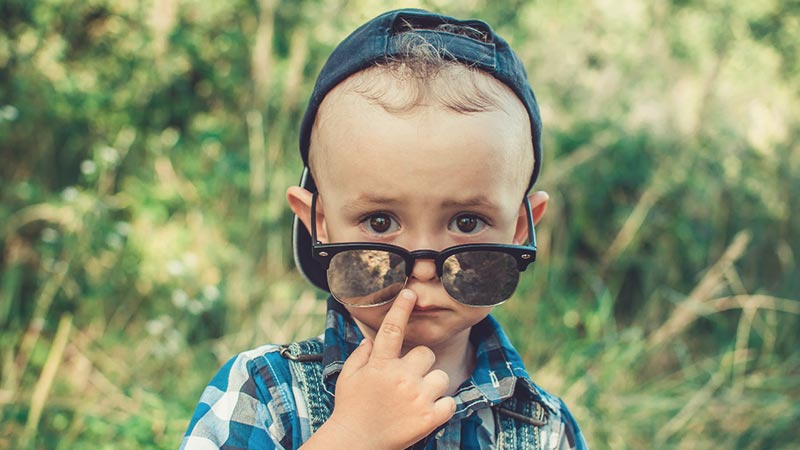 Not much broken, just loose. You might have slept with your glasses on. That might have disrupted the symmetry of the eyeglasses. Your glasses frames must have a bend in a weird shape, and now they don't fit your face and keep falling off.
Problematic temples
Maybe the temples are widened up. When you wear your glasses, you need to put the second arm in place. You need to adjust the frames all the time. You cannot bend down as it will make the glasses fall. You do not have to replace your glasses for this minor issue.
Get a small screwdriver and tighten the screws on the hinge of the arm. Screw them up until they fit your face. Not too tight or too loose. You can get this screwdriver online with an eyewear repair kit. If you are buying from us, a screwdriver is always in your glasses pouch, along with other cleaning and maintenance items for the specs.
Tight Nosepads
If your glasses are giving you headaches because they are too tight on your face, you can tinker with the nose pads and adjust them according to your needs.
Most adjustable nose pads on the glasses frames leave behind marks on your nose. I avoid such frames and opt for ones with a saddle nose bridge. They are comfortable to wear.
You can unscrew the nose pads and replace them with comfortable ones. It's a task for someone with a lot of patience. If you have a near vision issue. You should leave this task to others as you will get a headache from straining your eyes to see things too small and minute.
High arms
If the arms of your glasses are too high, they will feel loose on your face. On the other hand, if they feel too tight on you, you will need to slightly raise your arms.
For this, expose your glasses frames to hot steam or hot water from a faucet. You can even use your hairdryer. Doing this will make it malleable. You can, then, bend the glasses how you need.
However, be careful with the lenses. If your glasses have reflective coatings or other such layers, you will not want them to get damaged from hot water or steam. You can cover the lenses with wax paper and go with making the frames malleable.
For a Clean Break in the Middle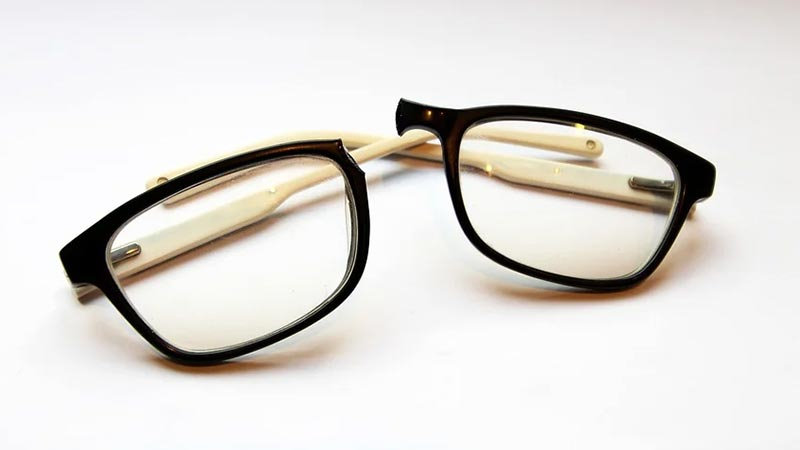 You can give up hope on this. Mending a clean break is difficult and requires a lot of patience. A lot of it!
Bandage it
The first method you can try is this. This method requires you to be adept with your hands. If you love doing DIY activities or work with miniature art, you can certainly try your hands on this method. Materials Needed - Your broken glasses, thick paper (magazine paper or craft paper), and super glue.
How to do it?
Cut the magazine paper into thin strips.
Clean your glasses thoroughly. Clean the broken edges, even the dried up glue from your previous attempts.
Place both the halves of the glasses on the table and align them.
Apply glue on the thin strips and wrap them one by one on the glasses.
Let the glue dry off and remove excess from the surface with a cotton swab before they dry.
After totally wrapping the nose bridge with thin strips, cut a wider strip and stick it on top of the fix. Put it like a bandage over the frame.
Things you should be careful with
Don't be hasty and keep on piling the thin strips one over the other. Let it dry first, and then apply the next strip.
Don't let glue runoff. Remove excess glue with a cotton swab.
After sticking the final strip, let the glue dry. It will come off if you be hasty and try the glasses.
Also, choose the colour of the paper carefully. A flamboyant colour might make you conscious of the fix.
Sew it
The next method is to sew back the broken bridge. Again, this method is difficult and needs a lot of patience.
Materials Needed - Drill bit with the smallest size (as thin as needles), sandpaper, wax paper, needles, thread, super glue.
How to do it?
Clean your glasses first. Roughen the broken edge with sandpaper.
Drill a hole on the side of the bridge. One on both the halves.
Place both the halves on the table. Lay them straight. You can secure them using sticks and rubber bands. You can do it like how you do first aid for fractured bones. (Complicated? Secure both ends and not let them move out of place. Remember, keep your hands steady.)
Fill the gaps on the bridge with super glue. Wipe off the excess glue with a cotton swab.
Allow the glue to dry off.
Now, sew both the ends with a needle and thread. Pass the thread through the hole. Keep sewing until you cannot pass the needle through.
Apply glue on the thread to secure the end.
Allow the frames to dry.
Things you should be careful with -
Make sure you can drill a hole in your glasses frames. Metal frames are a bit hard to work with. Also, they hardly break off from the middle unless they have become rusted. If you need to fix your metal frames, rather look for cheap glasses online.
While drilling a hole in your frames, keep the holes parallel to each other. This will maintain the alignment of the glasses. Otherwise, you will have trouble with focusing and get a headache when wearing your glasses.
Wipe off the excess glue. They will make the surface uneven and also weaken the fix.
While sewing, don't tighten the thread too much. It can disturb the alignment of the glasses and also waste all your efforts.
Pin it
This last method can keep your glasses functioning a bit longer than other fixes. Also, it doesn't affect much to your aesthetics.
Materials Needed - Steam, two needles or pin, sandpaper, wax paper
How to do it?
Clean the broken edges of your glasses frames with sandpaper. Remove all the glue that remains.
Cover the lenses with wax paper.
Use hot steam or hot water to make your glasses frame malleable.
Insert needles, one on each side of the roughened edges. Needles or pins will go right in as your glasses frames have become soft from the heat.
After inserting the needles on each end, put both ends together. Place them like putting pieces of a jigsaw puzzle together.
Let the steam cool off, and then you can use your glasses again.
Things you should be careful with -
Be careful with steam. You can wear rubber gloves when using them.
Avoid flame or too much heat as it will melt your plastic or acetate frames.
Use pins that are enough to go inside the frames without leaving gaps behind. A pin 1 cm should be enough.
Insert the pins straight, and such that one is above the other and doesn't collide with each other.
Fixing your glasses is tough
It's tough. Admit it. If you don't have this much patience, then leave the work to the experts. The only reason for you to seek these hacks is the sky-high price of the glasses. If you can get the glasses for cheap, you can stack them in your home, one for every occasion.
Well, you can certainly do that. We, at Specscart, understand how glasses are crucial to your life. Every pair of glasses are in an affordable price range. You can even get ten frames for the price of one designer glasses frame.
The choice is yours. Would you rather fix your frames or simply order new frames? And if you are bothered about waiting time, there's Specscart Rocket for you. We can deliver glasses as fast as the next day. So, what are you waiting for? Go get your next day delivery on glasses.
Our Latest Stories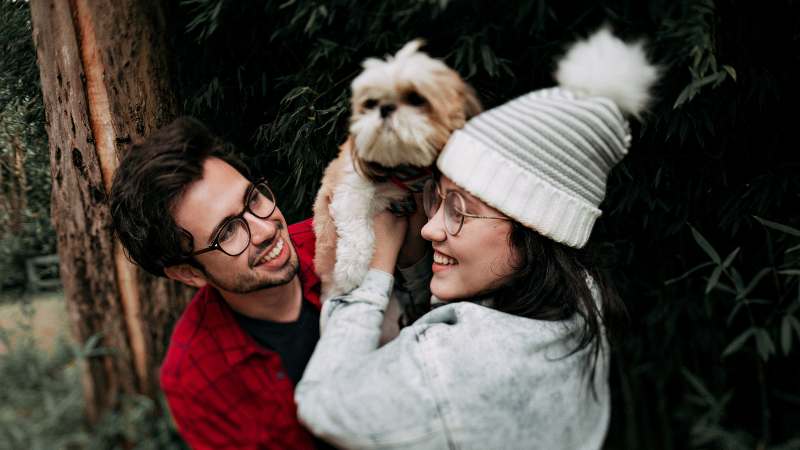 24Hr Dispatch Via Specscart Rocket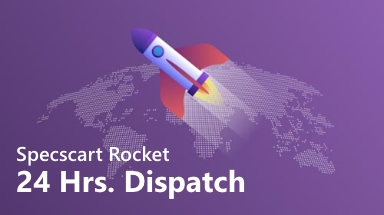 Surprisingly fast delivery for every last minute occasion. Glasses at your doorstep With a hell-for-leather chase!
Buy Now
Read More
---
Hello,
fellow reader!
An exciting offer is on the way to your inbox!
You like to read stuff, and we love that about you.
Enter your email-ID below and we will send you an exclusive offer!