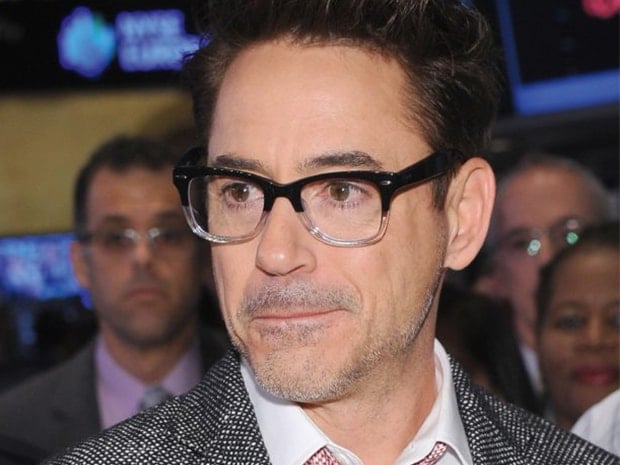 Trending now – Dual Tone Glasses
Trending now – Dual Tone, Two-tone glasses have come a long way from the plain black and brown solid colours. Apart from these two shades, the fashionably conscious had just the option of tortoiseshell material to stand out from thee crowd. But eyewear has become more colourful now – with a dash of red, blue or yellow making the frames look more vibrant. Taking this trend forward are dual tone or ombre frames. They typically have one solid colour that fades at the bottom of the frame. With so many great colour combinations to choose from, they are super fun and unique! Solid black feeling too heavy? Fade the black to a blue for a lighter look!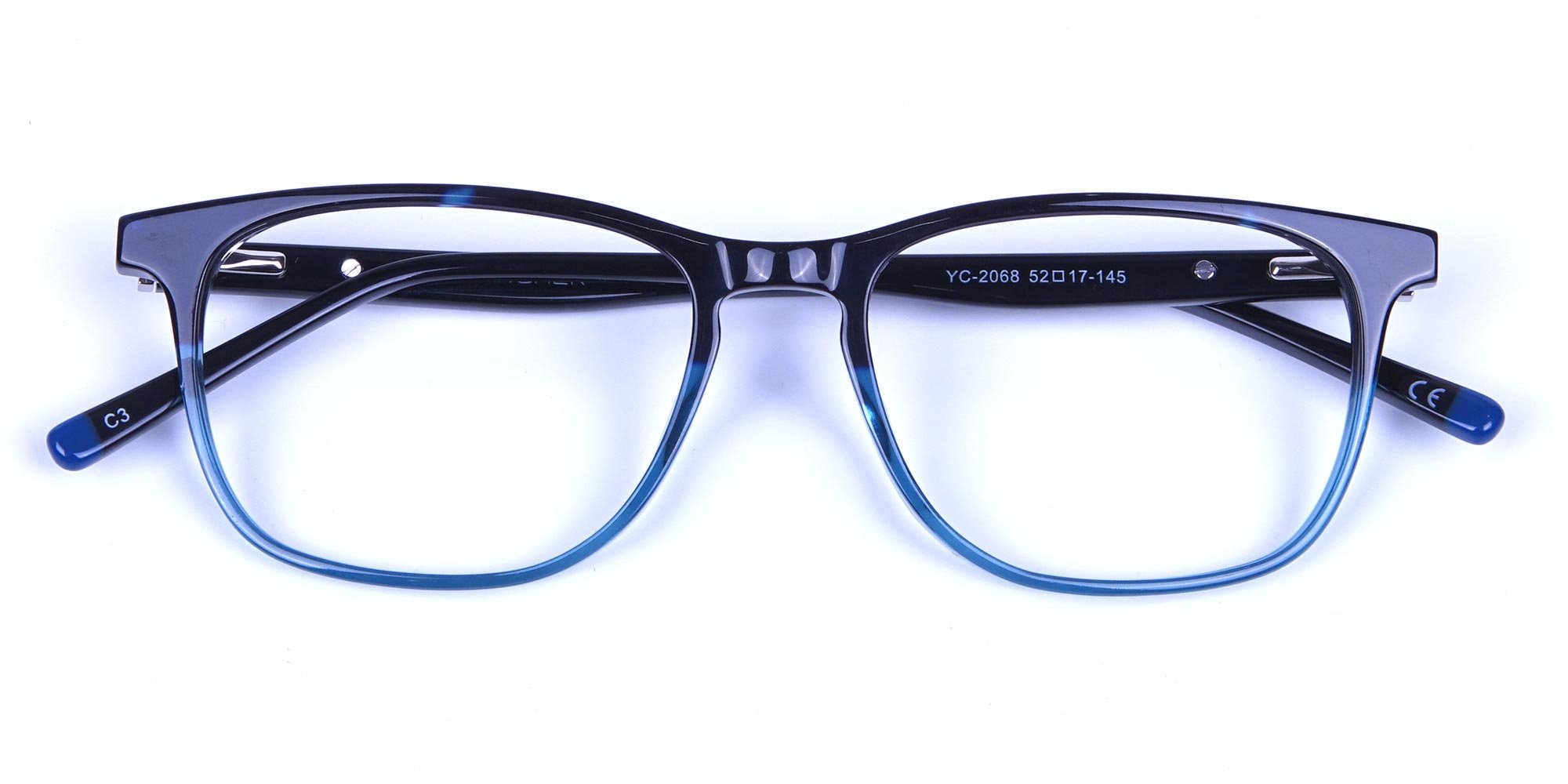 Get this here

Not just colours, you can also play around with patterns! If you want make a classic pair of tortoise more peppy, blend in a beautiful pastel shade.
Get this here

The darker and solid shade at the top of the frame defines your face's features, subtly blending into a lighter hue. Check out this warmer, navy blue pair –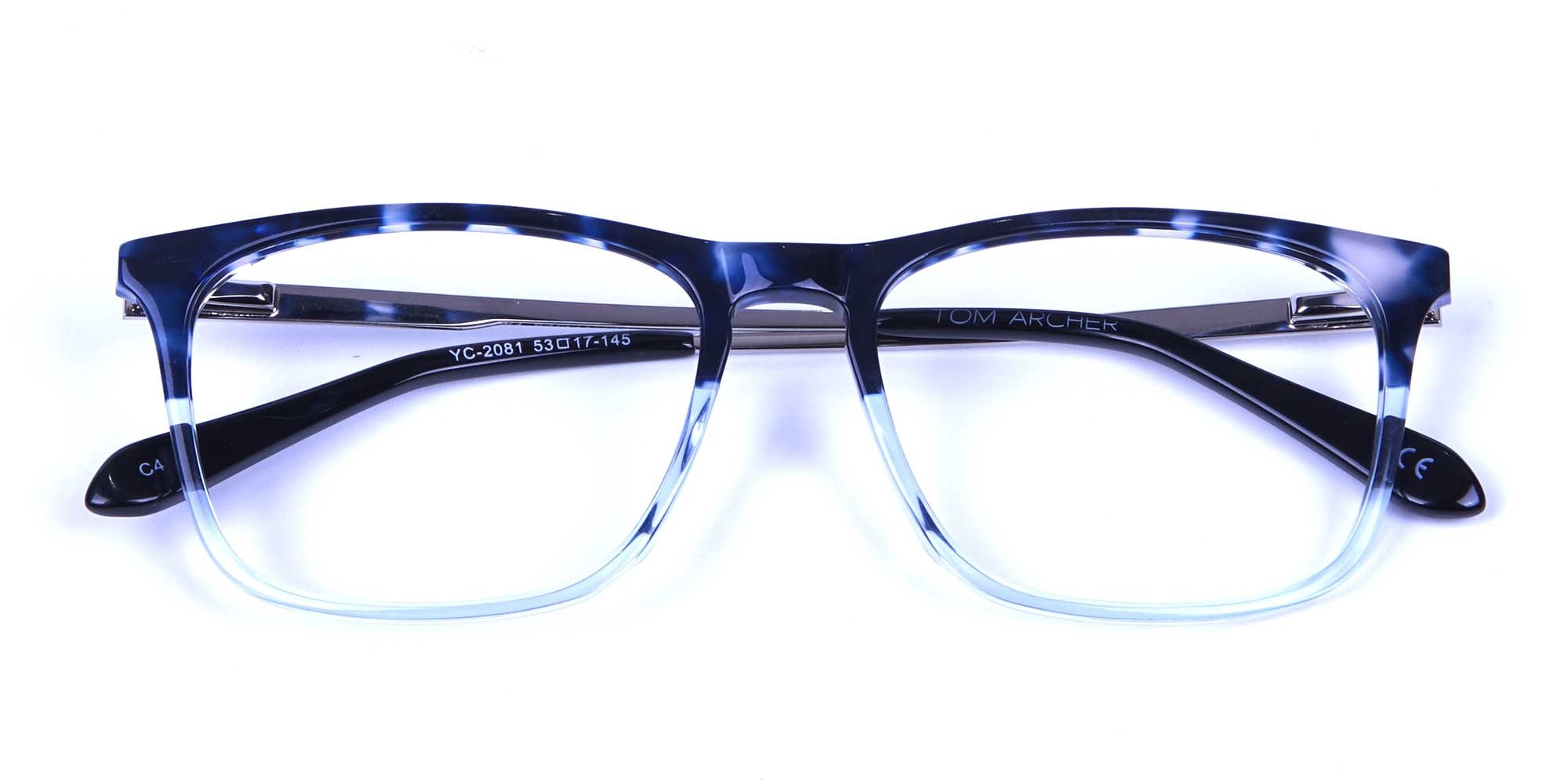 What makes dual tone frames even more fun is that they go with frames of any shape and size. Starting out with rectangular and square shapes, they've now taken over cateyes. Our new range Elisa's an ode to that! It's no secret that cateyes are super-chic and add a glamorous vintage touch to your look. To make it even more trendy, we've Elisa in wine purple colour, fading into spotty pastel at the bottom.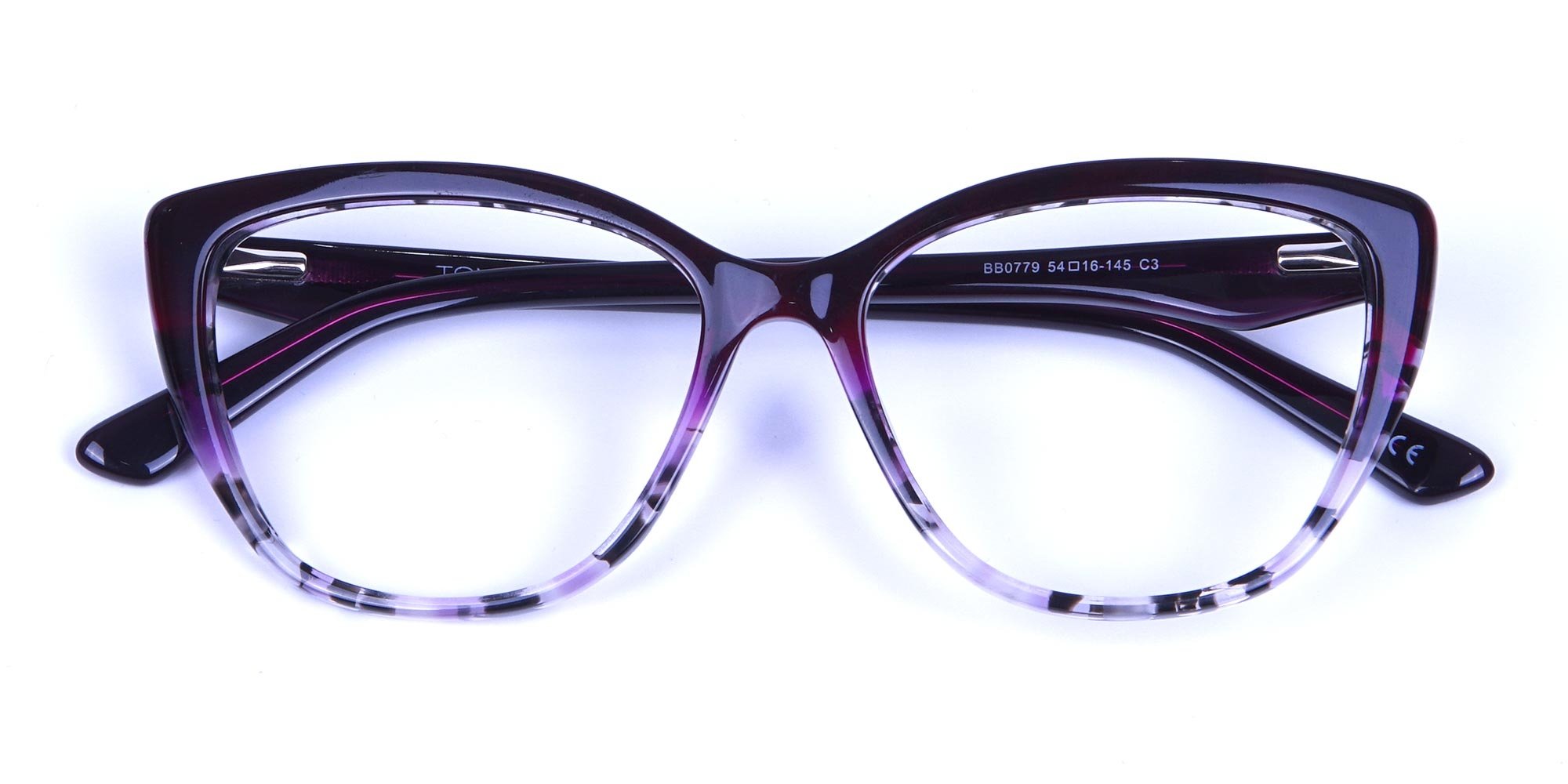 Get this here
As you prepare to make your wardrobe more colourful this summers, embrace your indecisive side! Why choose between two colours when you don't have to? Check out a myriad of combinations on Specscart.co.uk.
Our Latest Stories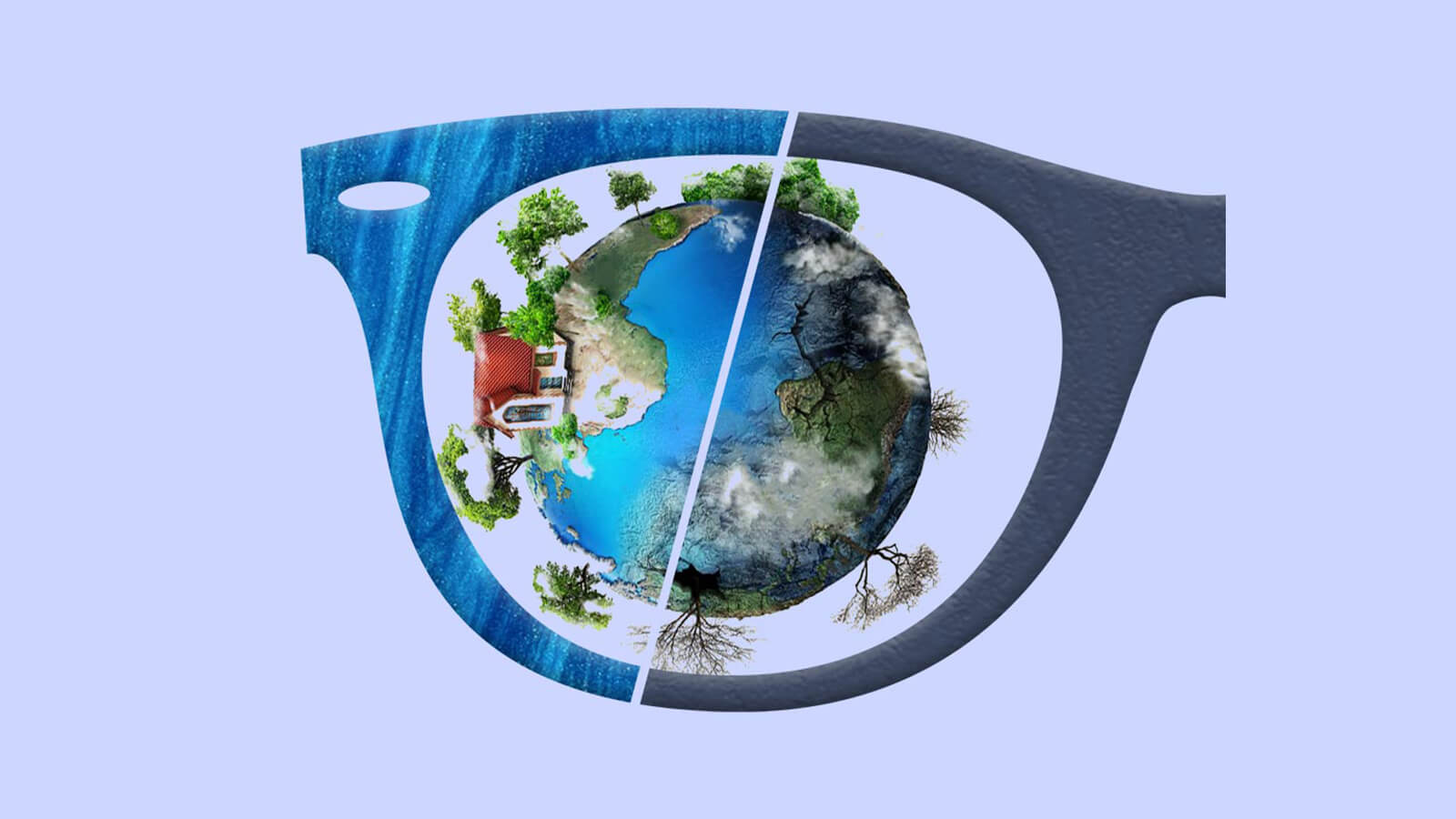 H
Halina Tseng
Published on August 25, 2020, 9:48 am
Acetate vs Plastic: What glasses frames should you put on your face?
The future of fashion is sustainable. In recent years, consumers are getting rigorously conscious of what food they are consuming to what they are purchasing to wear. The stride to the eco-friendly decision in creating a cleaner environment is something we are all continually trying to achieve on a global scale. This evolution took no time to spread over the gigantic eyewear Industries where plastic use dominates. It is quite rare where we pay attention to the material of our glasses frames. Though it is very vital that you know your materials of the frame you invest in since it has a significant impact on the planet.
Learn More
Specscart Blog
Want the latest update on designer eyewear, shades or glasses? Our blogs give exceptional insights into the latest eye care measures and eyewear trends, fashion and style hitting the streets of United Kingdoms. From finding an optician or optometry near you to the latest designer glasses or sunglasses for the summer and spring fashion, you'll learn something useful every day. We publish regular informative measures on eye care, the latest design in eyeglasses and sunnies, celebrity specs and fashionable choices you can make in your lifestyle to up your fashion game. Read on to find information about various glasses types, eye condition and fashion trends in a fun and simple way that you would fancy with a cuppa tea.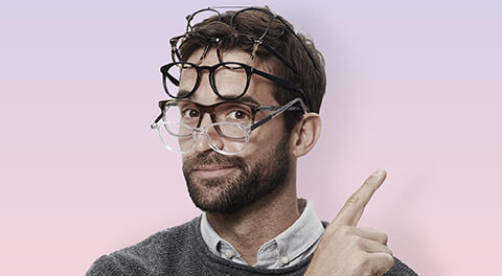 Free Try At Home
One Week Free Home Trial
Get Choosy, 4 frames, 7 days - direct to your home.
Try Now
Read More
---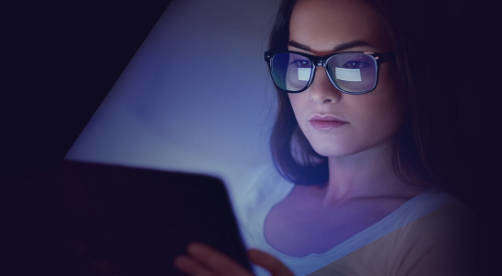 X-Blue Lenses
Gamer? Hustler? Or Social Media fanatic? Save your eyes from tech angels and demons.
Get them healthy weapons today!
Buy Now
Read More
---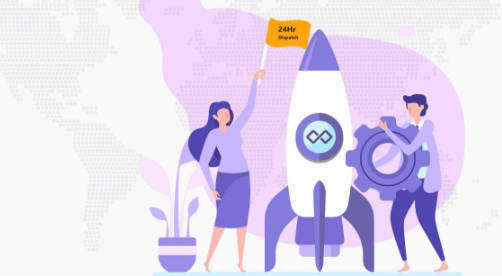 Specscart Rocket | 24 Hr Dispatch
Surprisingly fast delivery for every last minute occasion.
Glasses at your doorstep
With a hell-for-leather chase!
Order Now
Read More
---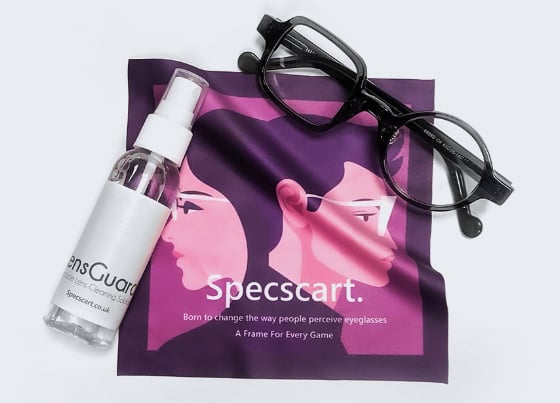 Specscart's Eyewear Cleaning Kit
Let no virus threaten you. Clean your spectacles with an antibacterial eyeglass cleaner that comes with a washable cleaning cloth of the finest quality.
Buy Now
---