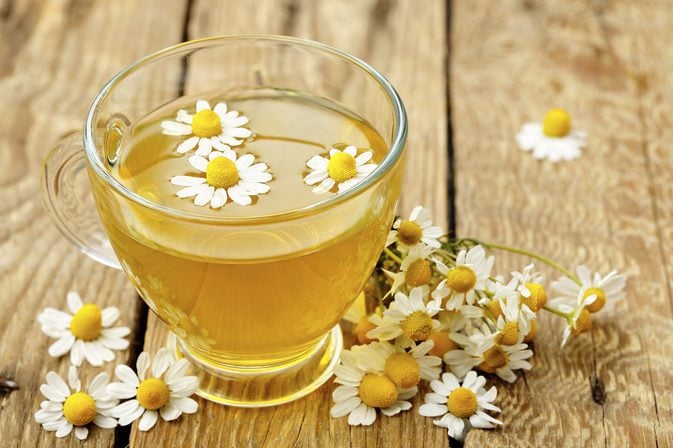 Come and have tea with us!
From the early morning to the late night, digital screens are with us the whole day. No matter it's for work, study, or entertainment, we rely highly on the electric products in everyday life. The harmful blue light from smartphones, laptops, tablets etc. can lead to sore and irritated eyes. Eye pain and strain are the big issues that lead to a headache and fatigue. But don't worry, we have the perfect recipe to get rid of those uncomfortable effects and protect your eyesight - a nice cup of tea. Give your eyes a small treat -it is super easy, super healthy, super low-fat, and super beneficial!!
*The recipes below can also be replaced by tea bags.
Green Miracle - for the green tea lovers, or lover-to-be
Green tea is famous for its rich benefits to the health as it contains antioxidant, anticarcinogenic anti-inflammatory agents. Also, it is recognised as the drink for eyesight protection. The flavonoids in the green tea leaves are great for eyes and protect our retina from harmful UV light according to recent research. The mild scent of the green tea is always the best treat for us! So why not make a cup of green tea with us?
Ingredients you need:
- 1 tsp of green tea leaves
- 1 cup of hot water ( heated to 70°C ~ 93°C is the best temperature for the tea leaves, not the boiled water!)
- ½ tsp of raw honey ( Option)
- Milk or milk substitute ( Option, you could give it a try to make it green tea latte!)
- Ice Cube ( Option, to give you a COOL taste)
How to make it?
1. Place the strainer which is evenly piled with green tea leaves over your favourite cup/mug.
2. Pour hot water into the cup/mug, then we have so-called first-pour tea. We will pour out the first-pour tea as it contains the bitterness from the green tea leaves.
3. Pour the hot water into the cup/mug again, now we see the pretty golden colour of the tea along with the mild aroma!
4. Now sit back and enjoy the nice sip of the tea. Add half spoon of honey if you prefer the sweet flavour. You can also add milk to make it the green tea latte. Put the tea in the fridge or add some ice cube as an alternative for you to have a pleasant drink for summer time.
Pure lovely allure - For chamomile tea lovers or new admirers
Chamomile tea is known for its benefits to eye health. Moreover, it can also do the incredible good to your health and solve the insomnia problem. The gentle fragrance released when the flower meets the hot water is another perfect joy that lights up your day.
Ingredients you need:
- 1~1.5 tsp of chamomile flower ( can add some more flower if you would like to have the stronger flavour!)
- 1 cup of hot water ( heated to 70°C ~ 93°C is the best temperature for the tea leaves, not the boiled water!)
- ½ tsp of raw honey (Option)
- Ice Cube ( Option, to give you a COOL taste)
- 1 mint leaf (Option)
How to make it?
1. Place the flower into the tea infuser, or alternatively, put it into the cotton nut milk bag/ cheese bag to make a handmade tea bag of love :).
2. Put the tea infusers/ tea bag in a cup and fill in hot water. Let the flower steep for 5 minutes and, there you go, the tea break time!
3. If you like a more strong herbal taste, add a mint leaf to enhance the flavour. Honey or sugar is also the good company for the tea that highlights it with a sip of sweetness.
Oriental Mystery - Goji berry ginger-lemon tea
Goji berry is the common ingredient in the East Asian dishes. It's commonly put in the stewed soup which is believed to activate blood circulation. Goji berry contains the rich source of vitamins and phytonutrients, which helps you build a strong immune system, lose weight, and protect your eyesight. So why not give it a try to have a sip of the superfruit tea?
Ingredients you need:
- 1 tsp of dried goji berry
- ½ inch fresh ginger root ( do not have to peel it. Optionally, you can slice the ginger into small pieces)
- 1 tsp of freshly squeezed lemon juice
- 1 cup of hot water ( heated to 70°C ~ 93°C is the best temperature for the tea leaves, not the boiled water!)
- 1 tsp of raw honey
How to make it?
1. Prepare a handmade tea bag by putting goji berry and ginger root in a cotton nut milk bag/cheese bag. Alternatively, the tea infuser could be applied for the tea-making.
2. Place the tea bag/ tea infuser in a cup, pour in hot water. Wait for it to steep for 3 minutes, add honey and lemon juice, then you are ready to have a sip of the oriental style tea!
Shiny Treasure - Turmeric Tea
Turmeric has wide applications in seasoning and healing. Its beautiful, bright yellow colour and beneficial agents make it a superstar for various usage. A cup of well-brewed golden tea is definitely a sip you should give it a try. And believe me, you will be a big fan of it after having a taste of the aroma-riched brew!
Ingredients you need:
- 1 tsp of ground turmeric
- ½ tsp of ground cinnamon
- 1 pinch of ground black pepper
- ¼ tsp of ground ginger ( or ginger root )
- ½ tsp of raw honey
- 2 cups of milk or any milk substitute
How to make it?
Add all the ingredients into a blender, and then pour the blended, smooth mix into a pot. Heat it up for 3 to 5 minutes with the medium heat. The alluring golden - coloured treat is here for you to enjoy!
Our Latest Stories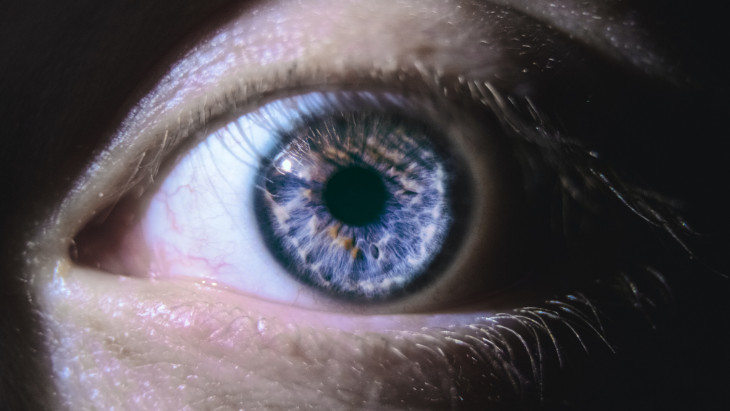 Specscart Blog
Want the latest update on designer eyewear, shades or glasses? Our blogs give exceptional insights into the latest eye care measures and eyewear trends, fashion and style hitting the streets of United Kingdoms. From finding an optician or optometry near you to the latest designer glasses or sunglasses for the summer and spring fashion, you'll learn something useful every day. We publish regular informative measures on eye care, the latest design in eyeglasses and sunnies, celebrity specs and fashionable choices you can make in your lifestyle to up your fashion game. Read on to find information about various glasses types, eye condition and fashion trends in a fun and simple way that you would fancy with a cuppa tea.
10% OFF
USE CODE
READER10
COPY CODE
Hello, fellow reader!
You like to read stuff, and we love that about you!
Here's an exclusive 10% coupon for our Blog readers
Stay Updated
Sign Up for the latest trends and exclusive offers!