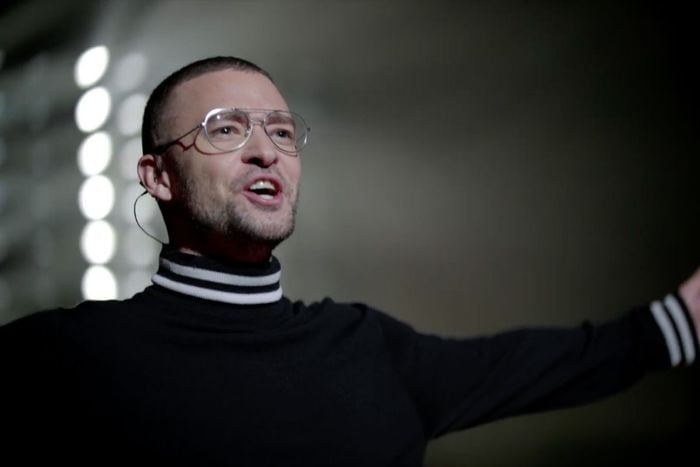 In sync with Justin Timberlake Glasses - Get the Look
For the NSYNC fans, Justin Timberlake glasses mean the world to them. Don't worry, even if you are new to this fandom, you'll soon know why we adore his glasses. Apart from being a phenomenal singer and performer, he's also known for his iconic style statement.
Justin Timberlake has taken the world by storm through his diverse range of talented skills. He's known as an American singer-songwriter, voice actor, actor and what not. A gifted child performer, Justin appeared in the Television shows such as Star Search and The All-new Mickey Mouse Club. It was in the late '90s that the world caught up to this sea of talent. Justin Timberlake was in the NSYNC as the lead vocalist which ultimately turned up to be the best-selling boy bands to that time.
Unfortunately for many NSYNC fans, the band went on to hiatus and eventually split. The members went on to follow their individual careers. However, Justin Timberlake's solo career worked like a gem. He starred in a few movies after, and these were also a success. His solo music career won him two Grammy Awards for his R & B-focused debut album Justified in 2002. Next, Rock your Body and Cry me a River were a massive hit in the charts and ranked number one in the UK and America.
His album FutureSex/LoveSounds in 2006 got praises and recognition for having a diverse range of music genres. Songs like SexyBack, My Love and What Goes Around...Comes Around ranked at Billboard top 200 and become number one singles. By this time, Justin Timberlake became a household name. His solo music career, only the first two albums got him 10 million sales which were an astounding result.
But, between 2008 to 2012, he got into acting by putting a halt to his music career. He starred in Academy Nominated movies like The Social Network. And also started in light-hearted movies like Bad Teacher, Friends with Benefits and In Time. After getting a lot of love in the movies lane, he was back to his first love, music.
His third and fourth albums called the 20/20 Experience and The 20/20 Experience - 2 of 2 was also a massive hit. The third one turned out to be the best-selling album of the eyes in the United States. He also worked in animated movies like Trolls whose soundtrack Can't Stop the Feeling, turned to be the Billboard Hot 100 Chart-topping single.
To conclude, he's one of the world's largest best selling music artists, he's sold 32 million albums worldwide. He is highly successful in his solo music career but most remarkably known for being a teen heartthrob. He's also known for his relationship with iconic pop-star Britney Spears at that time when they were cited as the best looking couple.
He's known for creative fashionable statements in his music videos, stage performances or in movies. It's done with the help of his chic ranges of Justin Timberlake glasses. Want to get the ultimate Justin Timberlake inspired wardrobe inspiration? Then hop on to find the best one right away!
Get the look of iconic Justin Timberlake eyeglasses moment
Keep it thick and Bold
You can't deny that these black bold Justin Timberlake glasses are not speaking power to you. To me, it seems like a magic wand for attention grab. The bold and glossier finish of these glasses' texture is perfectly well-created. Generally, black frame glasses look dull and simple but not these. It's got everything any piece of eyewear must contain, bold design, smooth texture and significant presence.
The pair is not either over the top or too basic, it improves his look in the black suit. Suggestion for men on the red carpet, you ought to own accessories that radiate confidence and charm. These black frames Justin Timberlake glasses are a must to own. They create a bossy and powerful look everywhere you go and being black, prove to be heavily versatile.
Get them here.
Simple and Standard
This is what we mean by keeping it smart and casual. Dressing smart is a thing which is highly appreciated in the fashion game for its effortless appeal. A look with a lot of effort tells you that it's a product of hard work. However, smart casual gets praise for looking simply being naturally beautiful. Yes, people love smart casuals for looking effortless and naturalistic even though you've put your brains to work while picking the right accessory.
These medium size black frames are smartly casual which offers not a bold or powerful look. But it keeps this chic and sophisticated, giving you an organised look.
Get them here.
New and Modernistic
The latest look from Justin Timberlake filthy music videos ask for some serious eyewear upgrade. The singer released his latest album "Man of the Wood's" with his lead song ''Filthy". We can say that if this look is not giving you a stylish Steve Jobs vibe then you lack some good taste. It's a special message for the future Billionaires and Entrepreneurs, here's how to dress in a black turtleneck with the perfect pair of iconic Justin Timberlake eyeglasses.
These silver double rimmed lightweight frames are stunningly designed for every form. The pair has got a fabulous top bar with oversized round frames and a beautiful pair of temples. It creates a chic and sophisticated formal look that's worthy of every fashion critic's admiration. We went ahead and added an eye-catching distinct looking top bar in these glasses for you to be the best version of yourself. It's time you get a formal upgrade. Enough of the same frames every day.
Get them here.
Still Smooth and Sexy
Many fans like to call this the Justin Timberlake blue glasses look from the 90's era. In case you aren't aware, no celebrity's loved for eyewear as Justin Timberlake in his young years. When he was in his Boy Band NSYNC, he tried many ranges of poppy or candy lens eyeglasses that made him the iconic pop star he is today. His style was a breath of fresh air and he usually kept the style in a party and adventurous mood.
We bring you another one of his inspired styles. We've upgraded this pair of glasses into what the pop stars of 2020 would like as their boxy aviators glasses. This design is purely well-crafted by creating it light and breezy. It's a great party look you can ace in your denim or black leather jacket, keeping things smooth and sexy.
Get them here.
Flirty and vibrant
Justin Timberlake glasses Bad Teacher look is pretty fashion inspirational. In this look, he wears a plaid tie with a light blue shirt accompanied with these adorable round glasses. As we all know, tortoise shell glasses are highly recommended for a formal look because it adds colour to the outfit. Formal or corporate dressing is pretty minimal to which tortoise shell glasses offer beautiful texture and essence. Thus, making it look phenomenally good.
Get them here.
If you are a teacher, hopefully, a good one then these glasses are the right one for you. It gives you the look of the teacher who is more like friends to his students than a teacher.
Our Latest Stories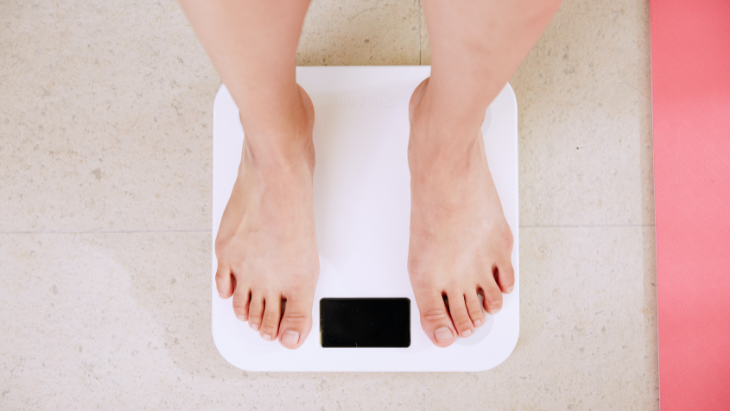 Specscart Blog
Want the latest update on designer eyewear, shades or glasses? Our blogs give exceptional insights into the latest eye care measures and eyewear trends, fashion and style hitting the streets of United Kingdoms. From finding an optician or optometry near you to the latest designer glasses or sunglasses for the summer and spring fashion, you'll learn something useful every day. We publish regular informative measures on eye care, the latest design in eyeglasses and sunnies, celebrity specs and fashionable choices you can make in your lifestyle to up your fashion game. Read on to find information about various glasses types, eye condition and fashion trends in a fun and simple way that you would fancy with a cuppa tea.
Hello,
fellow reader!
An exciting offer is on the way to your inbox!
You like to read stuff, and we love that about you.
Enter your email-ID below and we will send you an exclusive offer!