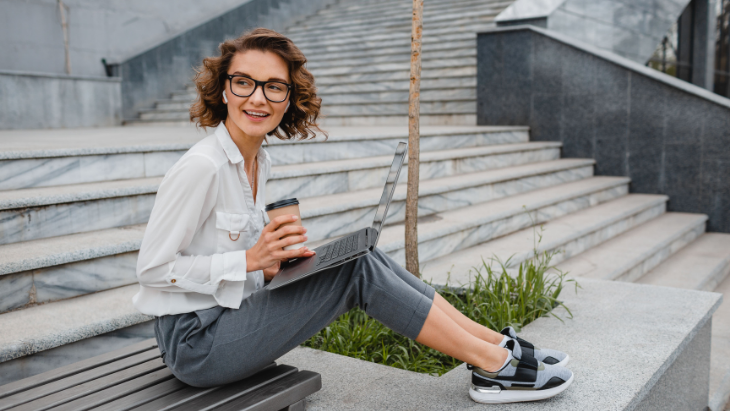 Most popular women's glasses to try in 2021
Few accessories have the ability to spruce up your basic look like a pair of stylish women's glasses. Yes, I agree that glasses help you to not bump into things, but doesn't it feel great to have a cool frame that can take your 'meh' looks to 'Instagrammable snaps'?
Whether you're seeking cool aviator glasses to flaunt your daring side or you want to recreate the classic retro look with John Lennon glasses, there's so much you can do with the right pair of specs.
If you're in the market for new glasses, let me show you the trendiest styles in women's glasses in 2021 in 2021.
Best designer glasses for women in 2021
I've seen so many stylish women's glasses in 2021 and I'm sure you're going to give these frame styles a try this year.
Elegant metal frames - Pull off geek chic vibe
If you've been loyal to your chunky eyeglasses, hit refresh with simple and uncomplicated metal frames. Walking the thin line between delicate and long-lasting, these designer glasses frames for women are made to show off your minimal personality.
Brampton 2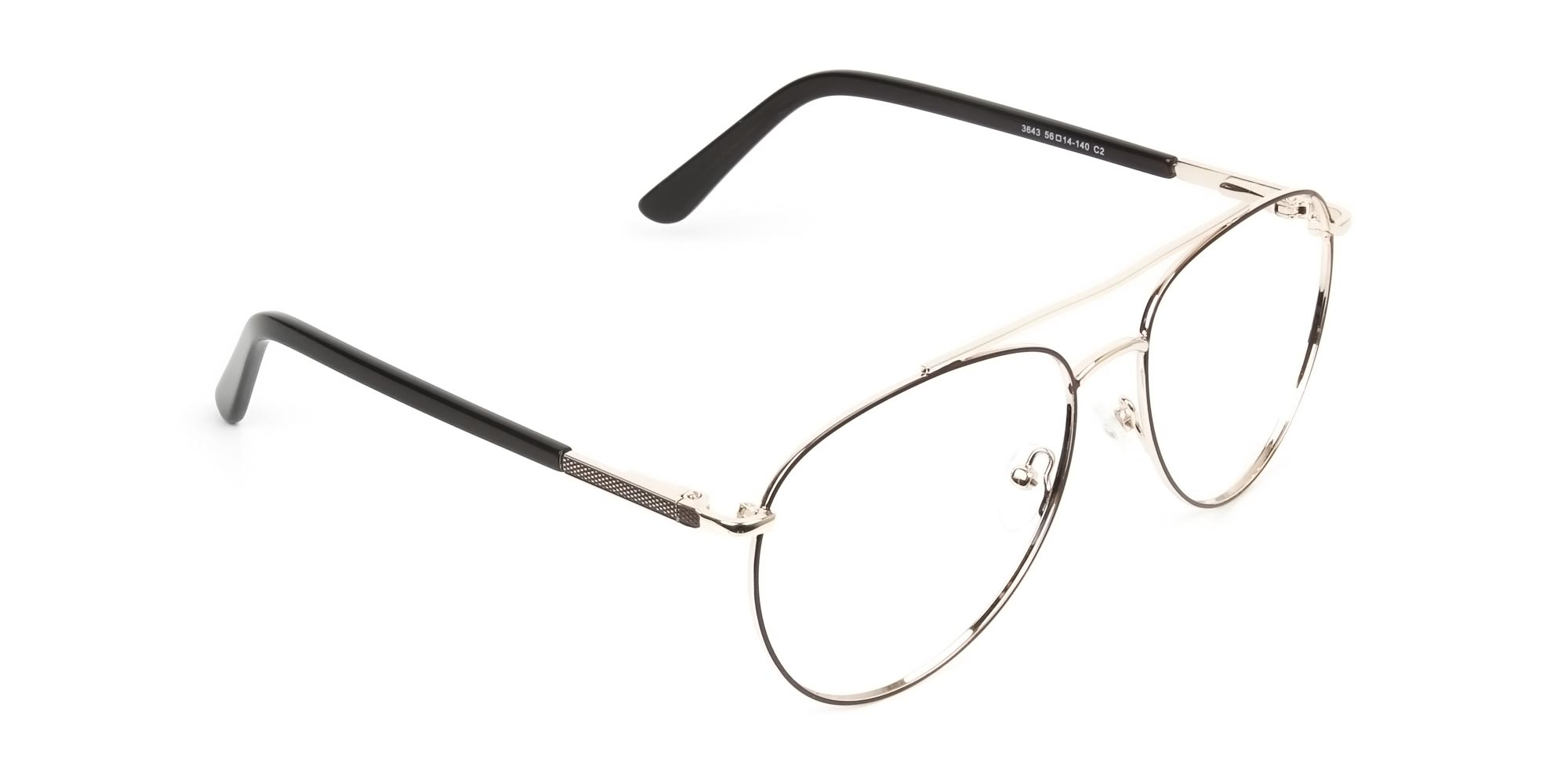 The list of celebs rocking wireframe aviator glasses is long. But since Kendall Jenner and Bella Hadid are sporting this style, I guess it could pass for 'cool' & 'trendy'.
Add a masculine edge to your style with Brampton. The lightweight metal frame will feel almost weightless on your face. Be a stunner. Go for a striped long sleeve top and button-down mini skirt to create a modern vintage look with these glasses.
Earby 3
Look vintage chic in these rosegold round glasses. While the classic silhouette is giving John Lennon glasses vibes, the rosegold finish has an on-trend appeal. Step out for early morning coffee runs in style with these glasses. Go the extra mile and pair these glasses with flare jeans and crochet tops.
Oversized silhouettes - Go big or go home
Next up in popular women's glasses in 2021, we have oversized frames. If you like attention as much as the Kardashians (not literally), then hop onto the oversized glasses trend right away. The big bold frames make a powerful fashion statement. But make sure you shop the silhouette for your face shape.
Wilford 2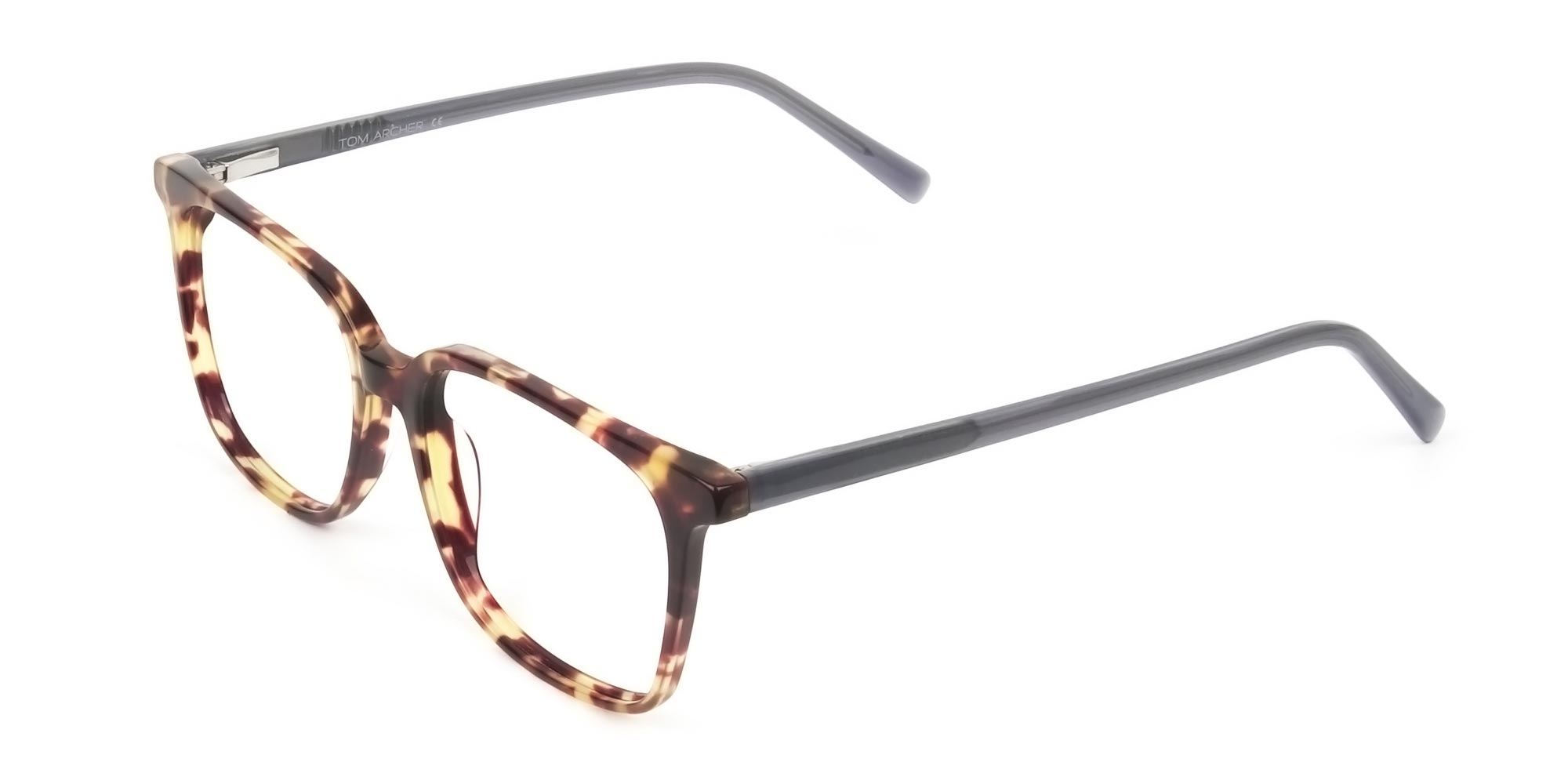 Oversized glasses with tortoiseshell frames are the definition of vintage cool. On the days when you don't feel like wearing much makeup, these designer glasses frames for women are a smart choice. Wilford will make you look like a Hollywood starlet in your floral rompers or slip dresses.
Bruche 1
The classic oversized frame is mixed with the modern geometric silhouette to give you the perfect blend of modern classic elements. Classy and stylish, these glasses will add a dash of cool to any outfit including your light wash denim and a basic white tee.
Clear frames - Simple and sexy
I like a bold fashion statement but lately, I've been kind of drifting towards subtle fashion trends that are not complicated and easy to style. No wonder why I can't get enough of the clear glasses trend.
The transparent frames look good on almost every woman and help you stand out. With light makeup and pastel hues, these clear frames bring attention to your beautiful features. This is why these are the popular frames for women's glasses in 2021.
Egerton 3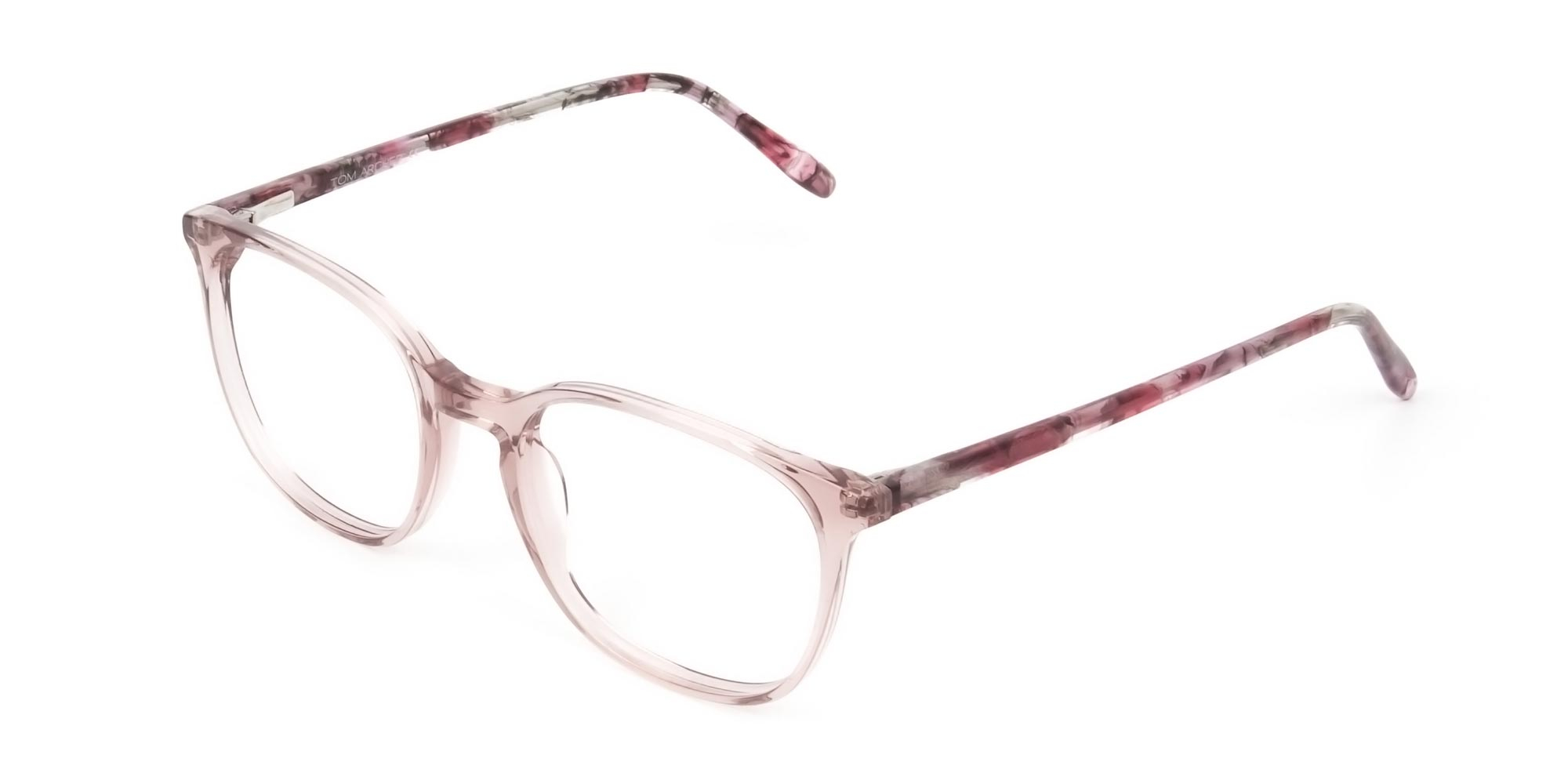 If clear white glasses aren't your style, add a pop of crystal pink with Egerton. The classic wayfarer shape gets a modern twist with the see-through frame.
The timeless eyewear style is popular in both professional and casual matters. The pastel frame colour goes with all outfit choices so you can create a different look every day. To make your trendy glasses shine through, use light colours in clothes and makeup.
Haworth 3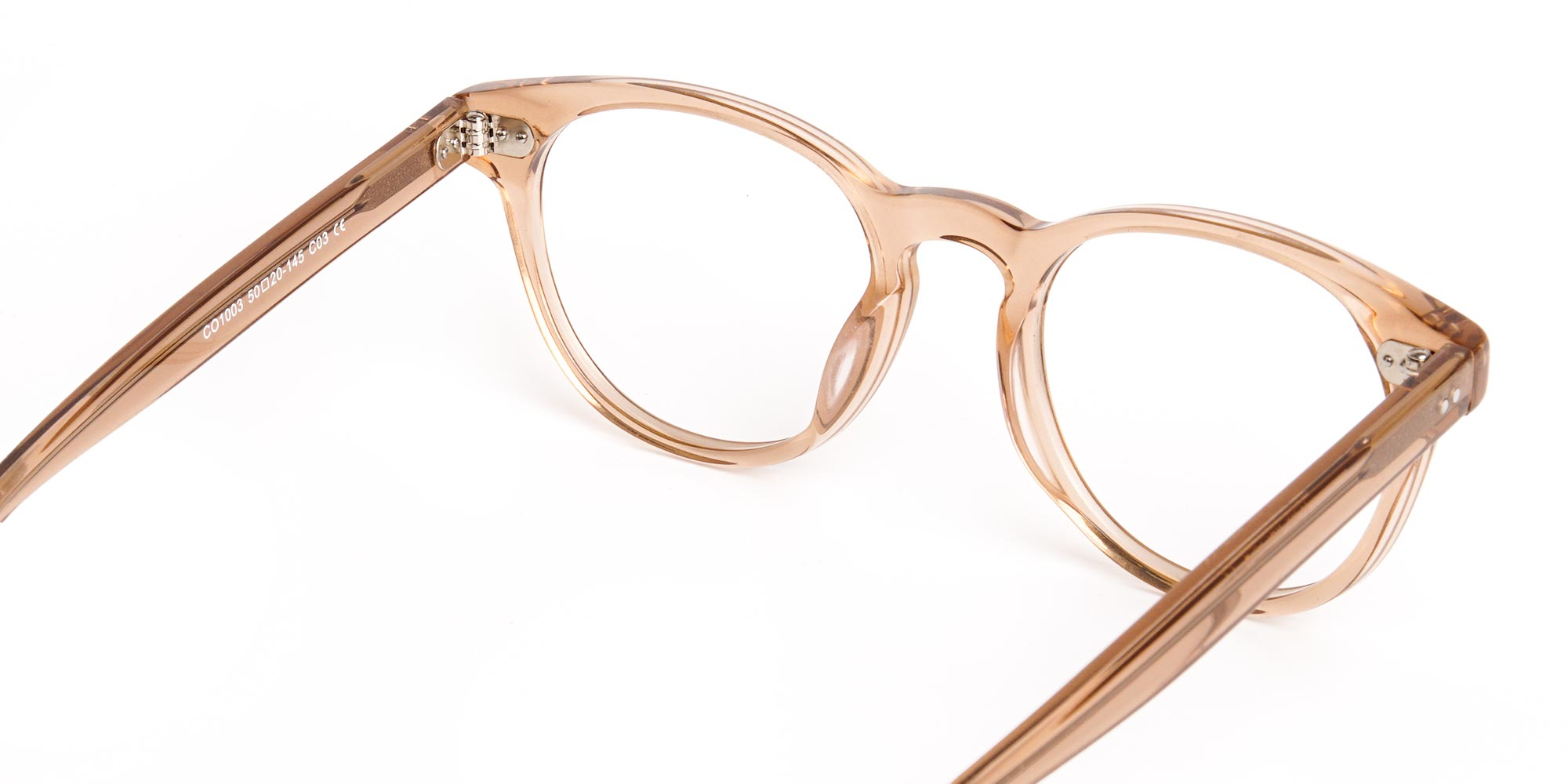 Drawing inspiration from John Lennon glasses silhouette, the warm brown shade of Haworth is perfect for your summer attire. The round shape will lend you a casual hip vibe while the transparent frame keeps things funky and interesting.
Try out this frame with a cool vintage styles t-shirt and modern separates to pull off a modern classic look.
Wooden frames - A natural eyewear trend
Wooden eyewear is an emerging trend that's becoming more and more practical day by day. If you're seeking a natural or raw look, the simplicity and uniqueness of wooden glasses frames won't disappoint.
Swap bright and vibrant patterns for uncomplicated designs and earthy tones and enjoy simplicity in fashion. Wooden designer glasses frames for women are the hottest accessory right now.
Woodhill 15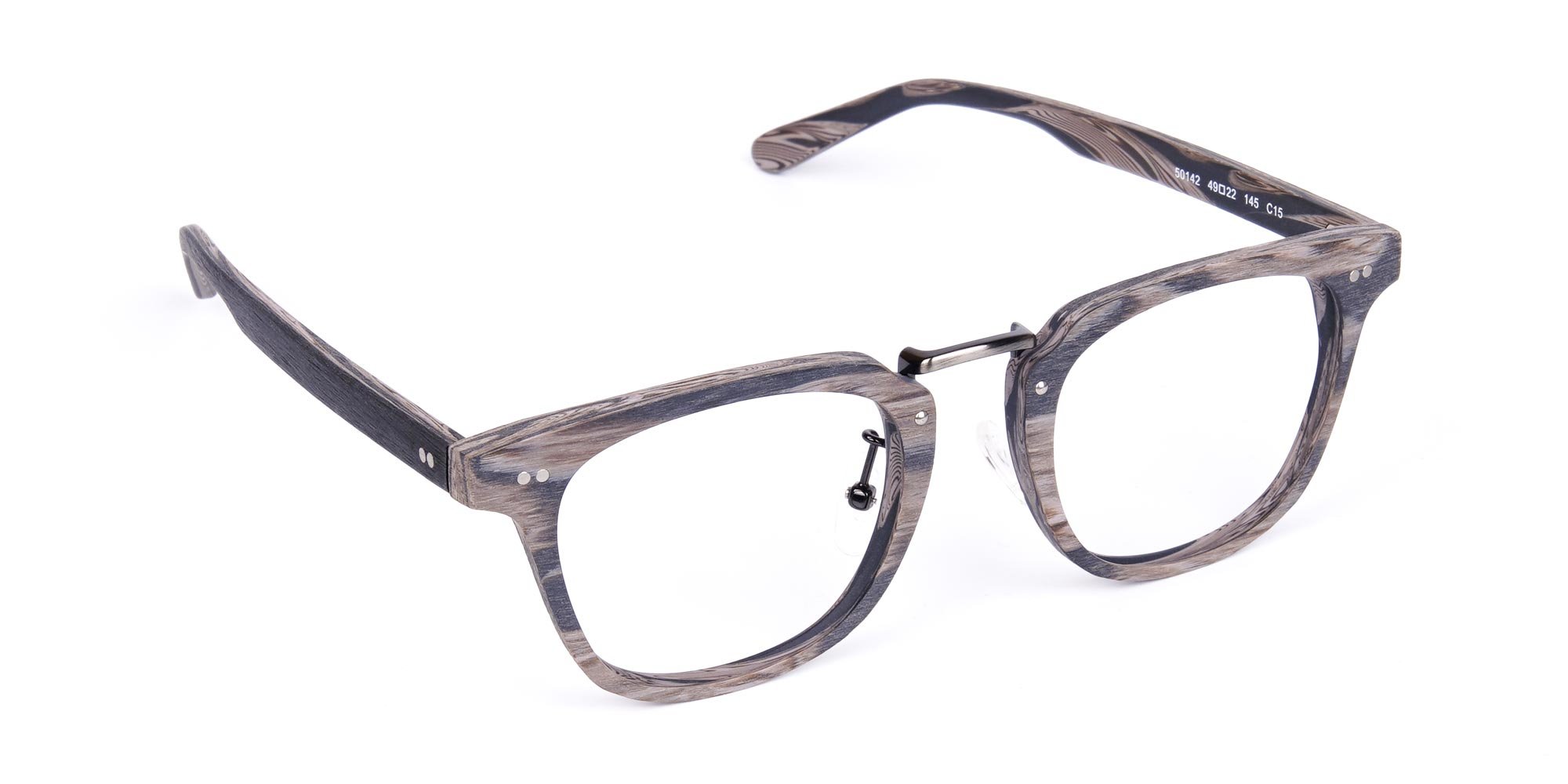 This full-rim wooden eyeglass frame is extremely durable. The natural texture of wood lends a unique look to your glasses. Where square shape is giving a sporty edge the warmth of wood makes you look friendly and approachable.
If you like your accessories to be different and exclusive, get your hands on wooden glasses frames as soon as you can.
Woodhouse 99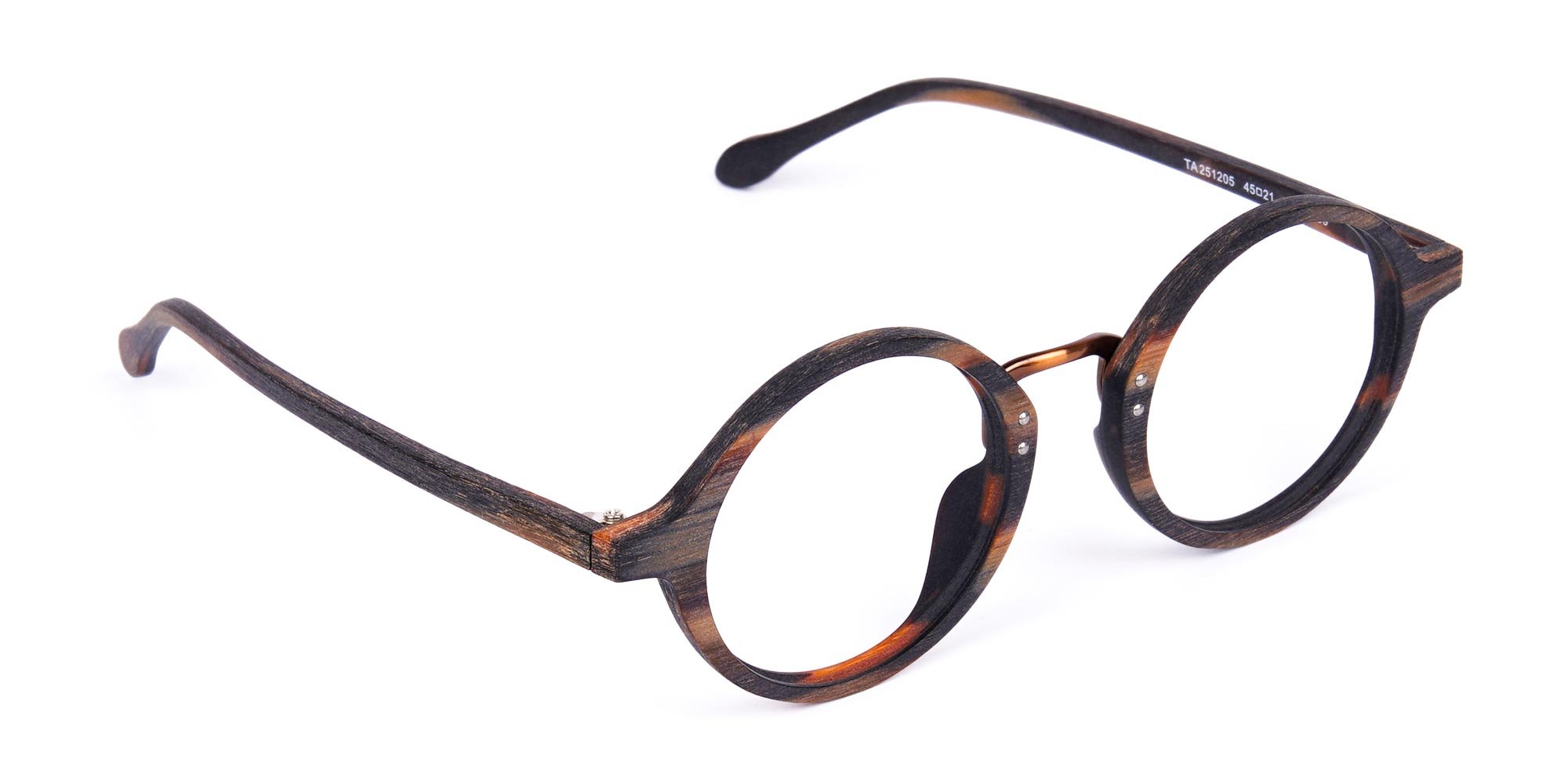 These round glasses are the perfect option for square and oval face shaped people. Mimicking the look of John Lennon glasses, Woodhouse packs a punch of personality and style in a timeless silhouette.
If you prefer a classic and rich feel in your glasses, you've got a reason to buy this frame. Opt for a monochromatic outfit to let your wooden glasses frame take the centre stage.
These were my top picks in designer glasses for women in 2021. Catch a break from your everyday look and spruce it up a little with trendy women's glasses this year.
If you liked what you saw, place an order and get your glasses at your doorstep tomorrow. Or get a free home trial for our glasses to
Our Latest Stories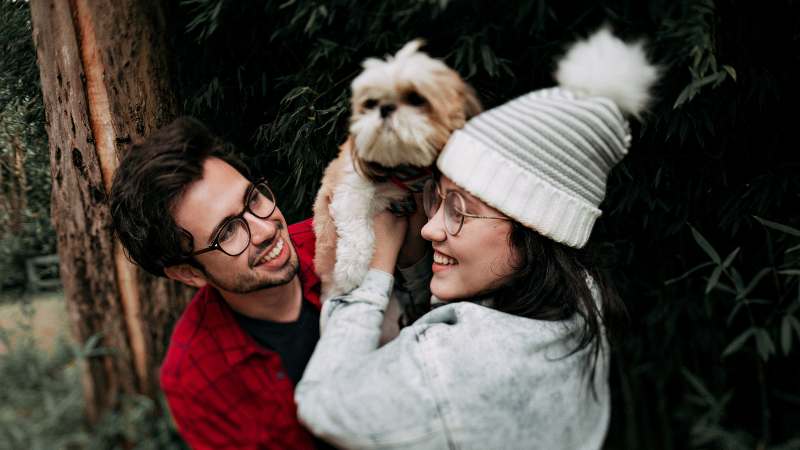 24Hr Dispatch Via Specscart Rocket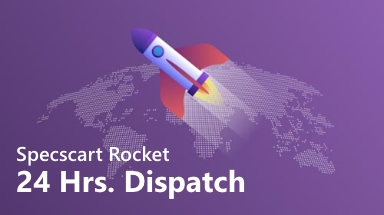 Surprisingly fast delivery for every last minute occasion. Glasses at your doorstep With a hell-for-leather chase!
Buy Now
Read More
---
Hello,
fellow reader!
An exciting offer is on the way to your inbox!
You like to read stuff, and we love that about you.
Enter your email-ID below and we will send you an exclusive offer!