Leopard Print Glasses
Unleash the animal in you with leopard-print glasses


Leopard Glasses — The Beautiful Leopard Skin Patern
You might have used leopard print dresses, jackets, handbags, belts, shoes, scarf, and many more accessories or leopard printed items. Well, how about leopard print glasses? Yes, leopard glasses are the trendsetter. They are not seasonal but a fashion accessory that beat the heat throughout the year. Leopard print glasses frames resemble the pattern of skin and fur of a leopard. Since the ancient period and time immemorial, leopard and other animal skin have been favoured by our ancestors. With the invention of garments, the use of animal skin was stopped. However, man could not stay away from the attractive patterns of animal skin such as leopard, zebra, etc. Thus, in place of the skin, clothes were printed with animal skin patterns. Even in today's modern world, we find people dressed in animal skin patterns. Not only the dresses, but the shoes, hair accessories, handbags, and other accessories have the animal skin patterns. Among them, leopard print has always been in high demand. Who can resist the golden-brown background with black shapes that appears like a horseshoe or circle? From dresses to the accessories, leopard print has escalated now to your glasses with leopard print. No wonder, they make you one of the most wanted fashionistas and add glamour to your persona. Thick or thin, leopard print on your eyes always makes for a bold style statement.

Leopard print glasses for men and women
Instead of men, it is women who have loved the leopard eyeglasses. Even the market has several options for leopard print glasses for women. Men are a little cautious and do not take the risk of wearing leopard glasses more often.
Leopard print glasses for men are donned usually during party, beach, leisure or such occasions where men can be by themselves. Certainly, men avoid wearing leopard print eyeglasses at work, sports, official events, and during serious business. As apparent leopard print reflect more of adventure, passion, and playfulness.
On the other hand, leopard print glasses for women are worn on several occasions and multiple places by women. Be it work, sports, beach, travel, leisure, study, relaxing, enjoying, party, pampering sessions, inside the house or outdoors. Women never fail to wear leopard print at places where they love flaunting their eyeglasses.
Here is a simple tip to accessorise your dresses and wardrobe. Whenever you are unsure of what to match with your outfit and how to accessorise, leopard print eyeglasses never fails to impress.
Shop Men
Shop Women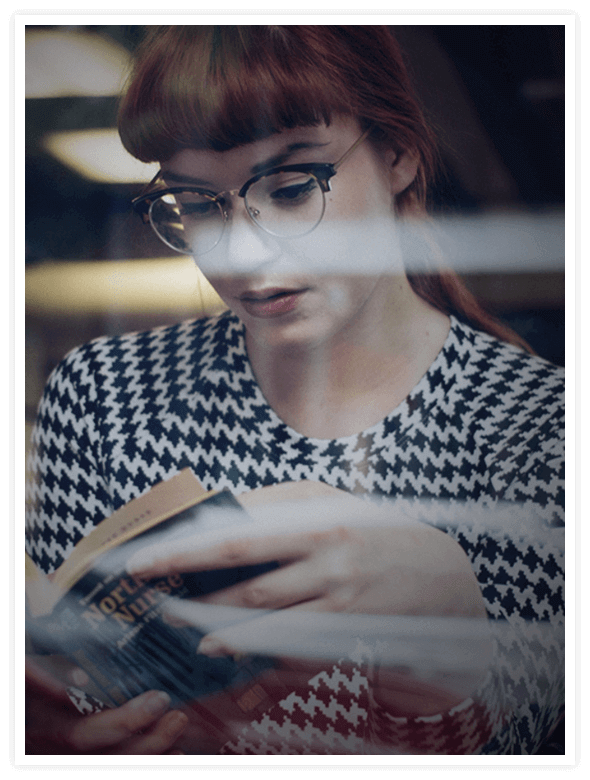 Leopard print prescription and reading glasses
Leopard print prescription glasses consists of a prescription lens that can correct refractive defects pertaining to myopia and hypermetropia. So, whether you need glasses for distant vision correction or leopard print reading glasses for correcting short-distance vision, these frames can always make you stand apart from the crowd.
Shop Men
Shop Women
Variants of glasses with leopard print
It is not necessary that the entire frame carries the leopard print, there can be little variations which makes the eyeglasses even more appealing. There can be detailing of leopard spots on the temples while the rest of the frame can be of any colour ( ELISA J4 ). Even the half-rim frames with leopard print design look amazingly attractive with a unique blend of charisma and enigma ( ROB T2 ). How about a different background colour with leopard print detailing, say a purple background with black prints along with metallic temples? ( VALERIS 2 ). Not only this, you can select various rim styles, from half, full to rimless with leopard print on the temples, the upper part or may be on the entire frame. The options are limitless. Every style, shape, size, colour, the material of frames and prescription of lenses are available to suit your taste and style.

Shapes and size of Leopard eyeglasses
Various Styles of Leopard Print Glasses
Clubmaster, cat-eye, retro-square, round, or oval, you can get leopard print eyeglasses on every style of the glasses. Moreover, you can select various sizes and shapes of lenses, running from geometrical shapes, oversize, unusual, triangle, and more. Leopard print design can match every shape, style or size of the glasses. All you need to do is to watch out for which glasses suit your face shape and personality.
Shop Men
Shop Women