Mirrored Sunglasses
Ruffle up with mirrored sunglasses


Embrace the street style with Mirrored Sunglasses
A short tale on mirrored sunglasses is waiting for you ahead. But before that, what's your take on sunshine? We feel the first glimpse of sunshine on the face brings the nostalgia of springtime blossoms and coconut-scented summers. The change of season brings a change in fashion: fresh colour palettes, new textures, and a romantic silhouette. The new season is all about getting bold and sophisticated, so let the nights commence and good times roll with mirrored sunglasses.
The summer season is all about feeling good fashion: sequin sensations, pretty pastels, tempting textures, and fantastical finery. The mirrored sunglasses are fun and flirty with just enough boldness to make all heads turn towards you. And what's a season without a new unheard tale of unique bold designs and textures? The mirrored sunglasses, for both men and women, render layers of refined and intricate finishing, matched with your face shape. Sport them with both formal and informal designs and you will definitely stand out from the crowd. More colours are totally fine when it comes to texture- layer up the mirror lens sunglasses with any style and you have got yourself a summer trend in one, Insta worthy look. Your ideas will take shape once you sport the mirrored sunglasses. From prescribed to what we call mirror sunglasses polarised, we have it all for both men and women.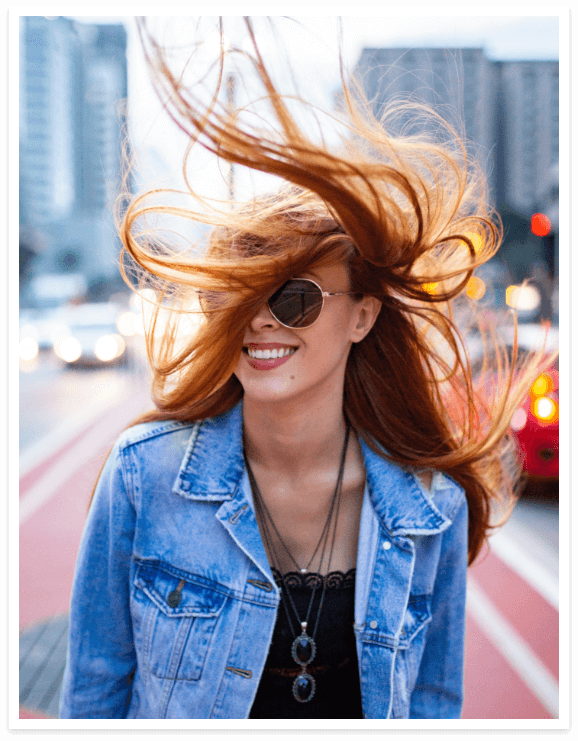 Mirrored sunglasses: A short tale
Mostly sported by fashion connoisseurs across the world, these sunglasses with mirror lenses have been on the fashion's boldest style trends since ages. With striking eye-catching and visually stunning reflective lenses, mirrored sunglasses designer are a perfect way to get a confident look. The sunglasses can seamlessly add a youthful and fun look to anything once addressed as classical, or can also be paired with a chic vibrant summer style. From aviators or wingtip, the sunglasses with mirror lenses blend a little of both 80s and 90s to give a look you deserve. You'll cherish mirror sunglasses round and cat-eye and their retro charm as well.

The mirrored sunglasses come in various style elements to help you decide the frame that suits you the best. There are few distinct lens colours you can make a selection from. You can either go for a monochrome look or have fun with the contemporary colours ensembled with mirror sunglasses aviators. Don't shy away from blending the different patterns, colour pops or smooth textures when throwing a pair of mirrored lenses to give a dimension to your look.
The fashion's greatest influencers have been caught wearing retro-wingtip or aviator mirrored sunglasses that offer a large lens to maximize the impact. They are the most commonly used mirrored sunglasses as they deliver a slight vintage appeal with a modern edge.
How Do They Work ?

These sunglasses get their distinct look from the skinny reflective coating applied to the lenses. The coating is forged of metal and other advanced materials. Moreover, the different colours of these lenses don't affect the light being reflected. Some of these sunglasses have intricately made gradient lenses, which are reflective at the top and get more transparent as you move lower.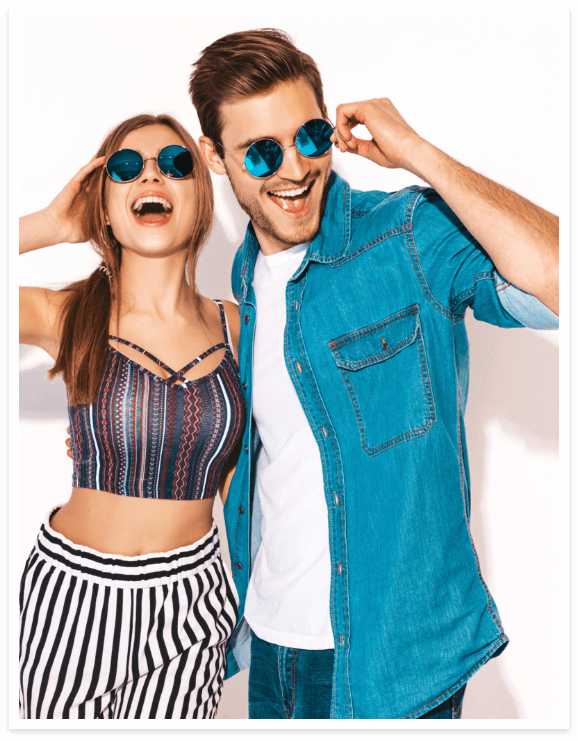 Mirrored sunglasses for men and women
From aviators, round, tortoiseshell to browline, doesn't matter what you opt for, mirrored sunglasses are designed to give you a chic look that is bound to turn heads towards you. There isn't a fashion accessory available in the market that upgrades your fashion quotient as fast as a pair of brand new eyewear. In most recent years, they have become a must-have element for every fashion-lover's wardrobe. Girls especially will find mirror sunglasses cat eye type in their women's collection quite appealing.
Whether you sport them with plain or as mirror prescription sunglasses, modern trendy glasses can give you a fresh and eye-catching look. The mirror sunglasses designer can also help in giving a fashion statement while you stroll around the city. So, it's completely natural that you might be on the hunt for new trendy mirrored sunglasses to add to your wardrobe. The year 2020 has brought a lot of modish mirror lens sunglasses look that favours bold to help you stand out from the rest. Also, no need to stress if the colourful or bigger frames aren't your thing, as there are lots of improved classic shapes available that will surely up your fashion game. The mirror sunglasses men's collection along with mirror sunglasses women's collection is full of variety you'll love and smile at.
What was once a classic all-vintage thing has been propelled into the fashion's upper league, with a heavy dose of glitz, glam, and all the shines. From great textures to a wide palette of colours- it's all about laying your hand on the right eyepiece. Mirrored sunglasses come in all shapes and sizes and are perfect for millennials screaming for more.
Benefits of having a mirrored sunglasses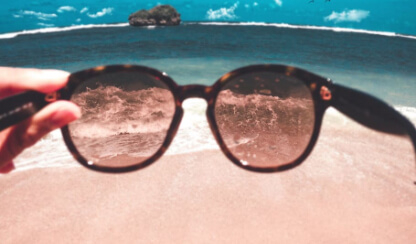 Reduced light
Summers can be tough, especially with the sun stalking you around with all its might. That's why most people go for mirrored sunglasses to decrease the amount of light cutting through the tinted lens to protect your eyes. Your eyes automatically feel more comfortable and protected once you sport these mirror lens sunglasses.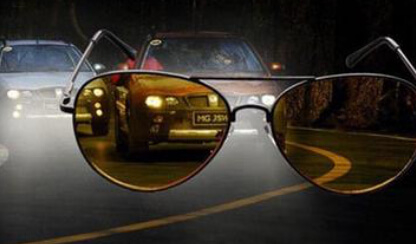 Anti-glare
Take it from the professionals of how mirrored sunglasses have helped people reduce glare from water, pavement, or the snow. The mirrored sunglasses help your eyes to easily adjust to the harsh environments so that you can enjoy without any worries.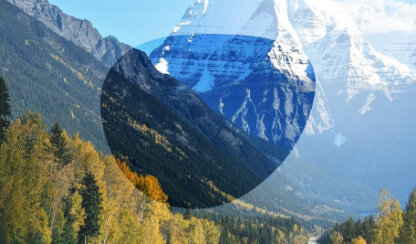 Enhanced visibility
The reduced glare and protection from UV automatically enhance colour clarity and visibility. It also makes them a great choice for outdoor activities and vacation to the beaches. You will definitely experience less eye strain once you sport these mirror lens sunglasses. And that with mirror sunglasses polarised adds to the visibility.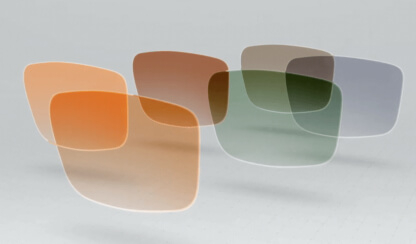 Durability
The articulate mirror coating on the lens protects it from scratches and helps prevent untimely damage. These mirrored sunglasses will make a great option for holiday or Sunday grinds.
---
Mirrored polarised sunglasses
Two different technologies, mirrored and polarised lenses, are coupled together to create stunning mirrored polarised sunglasses. There is a subtle difference between the lenses that come down to glare. These glasses are specially engineered to give you the best glare protection.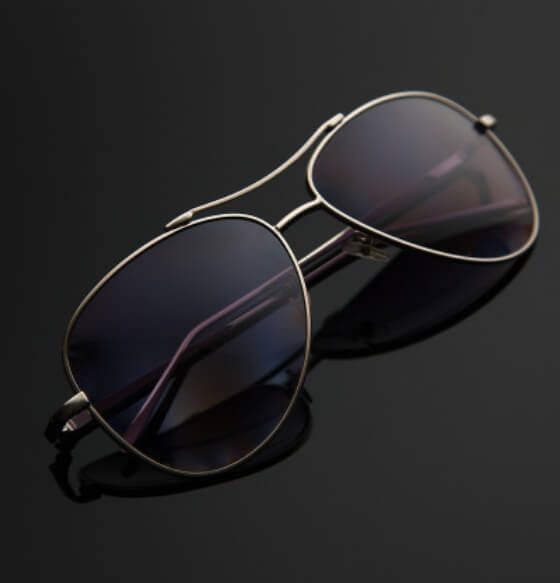 On a final note
TThe latest collection of mirrored sunglasses is reassuringly cool, coupled with innovative designs and gorgeous colour palettes, giving today's young generation the perfect style to go from street to club with a fearless attitude. So, what are you waiting for? Give yourself an excuse to get the most stylish mirrored sunglasses men and women from our latest collections at reasonable prices. And we will make sure it graces your face as soon as possible.