Free Shipping & 24 Hr Dispatch. Even On Weekends!
Try up to 200 Frames at the comfort of your home.
﴾Exclusive in Manchester﴿
Having time to visit the store and selecting the right frame can be tough ‐ And for the same, We are re‐inventing retail! ‐ Yes, We are changing the stereo‐type. Our team member will visit your place with a set of 200 best sellers ﴾You can customise the selection as well﴿. We will help you select the best frame and get the glasses ready in 24hrs.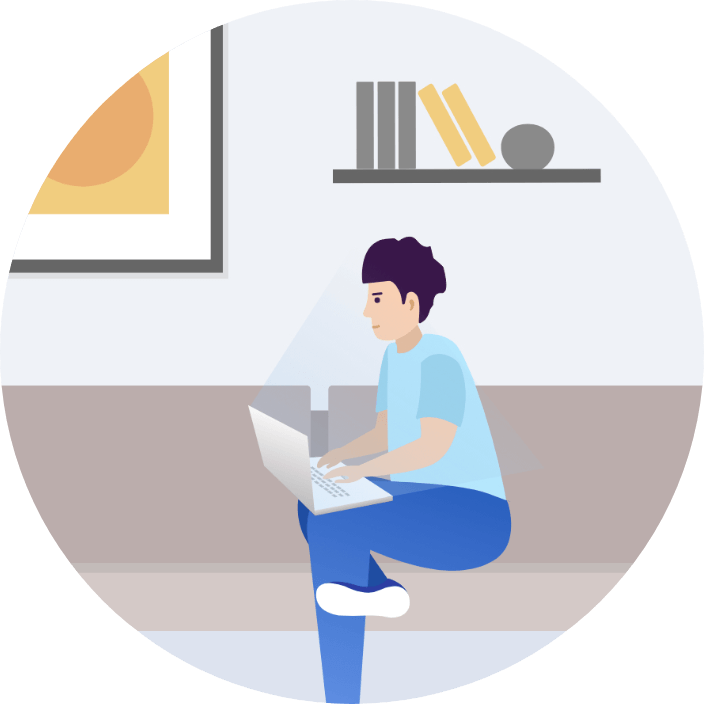 01
Book an online appointment with our team's stylist for a convenient date and time for us to visit your place. You can also edit/add selective up to 200 models for the showcase.
02
Our Stylist will visit you with the Showcase trolley that will have 200 of our best selling frames for you to try‐on with your friends and family at home. You will have our expert advise & service to help you select the best.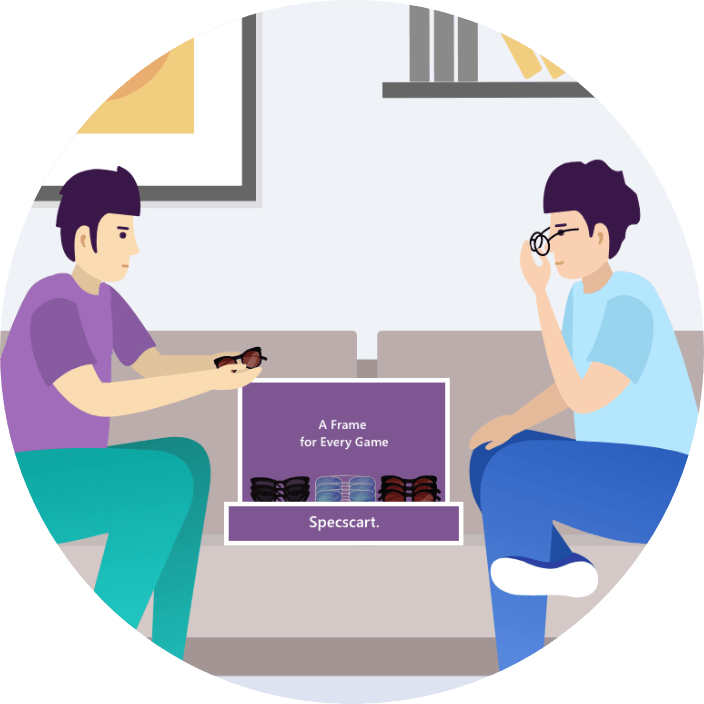 03
Our Team member will take the order with all necessary clinical details and markings to get the best result with unmatched accuracy for your final glasses.
04
All Done! Your new glasses are on their way or waiting for you! 30‐day Money Back Guarantee All Done! Your new glasses will be dispatched in 24 hours and will be with you shortly! 60‐day Money Back Guarantee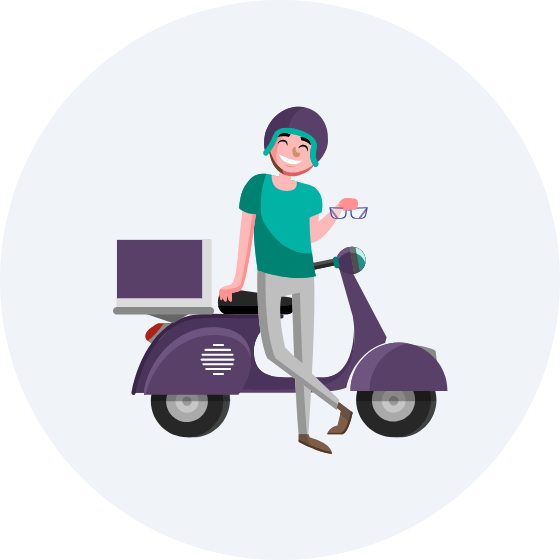 FAQs
How Much does the Glasses at Home Appointment Costs?
A Glasses at Home appointment is FREE for a limited time offer, You can always offer a cup of tea as the price.
How can I Book a Glasses at Home Appointment?
You can Book a Glasses at Home appointment by clicking here or by calling us at 01613125767.
Do you do Glasses at Home Appointments on weekends?
Yes we do, You can put forward your request for the most convenient times and we will get back to you with the confirmation in 24 hours.
Do you do NHS funded Glasses?
Yes, We can do free NHS funded Glasses, if you're eligible for one. To check the eligibility please click here.
Are the Specscart Glasses At Home Appointments available across the UK?
We have started Glasses at Home appointments with Manchester and we will be expanding throughout the country very soon.
Does the Stylist do the complete dispensing of medical grade Varifocals at home?
Yes, Our stylists are trained at dispensing special kinds of multifocal lenses and we guarantee the perfect dispense from our appointments with a 60-day Money back guarantee.
How many Glasses will the Stylist have for the Appointment.
Our Stylist will carry a showcase trolley with 200 of our best selling glasses. You can put your request for your favourite ones to be put in the showcase trolley for the appointment.
Can I cancel a Glasses at Home appointment?
Yes, you can cancel the Glasses at home appointment 1 week in advance.
How can I contact you for Glasses at Home Appointment?
For telephone bookings, please call at 01613125767. Alternatively please email us at
[email protected]
Exclusive launches, early offers and some fun.
Be a part of our mailing list!