If you wear glasses, you know how challenging it could be to shop for a new frame. Your local optical stores have a slim selection of frame styles and most of them are overpriced and out of style.
But when you have absolutely zero problem buying clothes and shoes online, what's stopping you to choose the best glasses online?
You'll always have doubts about online eyewear shopping until you do it yourself and see how fun and easy it could be. There are literally so many options in glasses for men and women at online retail stores, you'll be bagging the best deals.
There's no need to get blindsided by the wide choices of frames out there as I've broken down the process into 5 easy steps.
Is it safe to buy glasses online?
Come on, I know you had this question in mind. This is the most common thing we ask ourselves whenever we are buying something online.
So let us make it clear once and for all, buying glasses online is as safe as buying any other product as long as you buy them from a trusted retailer. And some retailers even provide next-day glasses delivery which you may not get when you buy your glasses from a physical shop.
But before you pick a retailer, make sure you read online customer reviews and compare different retailers until you find one that fits your needs. Do a quick browse check to see the different options in frames available with the retailer.
One more thing to consider when buying glasses for men or women online is to check if the retailer accepts vision insurance or optical vouchers from the NHS. It's going to take a little extra time but the savings would be totally worth it.
A step-by-step guide to buying glasses online
Now that you've picked a retailer, you can begin with shopping for your favourite glasses. And even if you don't have a favourite yet, I'll tell you how to choose a frame that would look absolutely amazing on you. So let's get this party going.
1. You need a prescription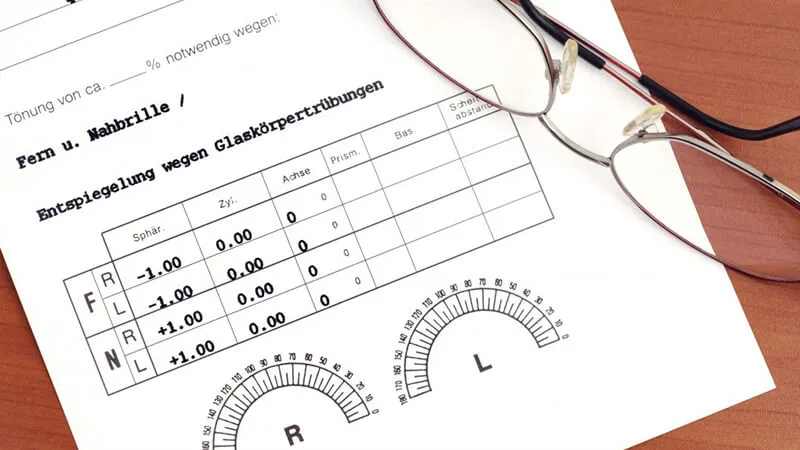 You will already have this information if you've had an eye test recently. But don't worry if you don't have this information handy. You can get a same day eye test so you can get next day delivery on your glasses.
If you haven't had an eye test in the past two years, you should first visit your local optician shop for an eye exam. Not only will it provide you with your latest eye prescription but it would also give you a general assessment of your ocular health. Some opticians even offer same-day eye tests and next day glasses.
But if you're looking for stylish black rectangle glasses just to look more intelligent and professional, then you won't need a prescription.
2. Get the perfect frames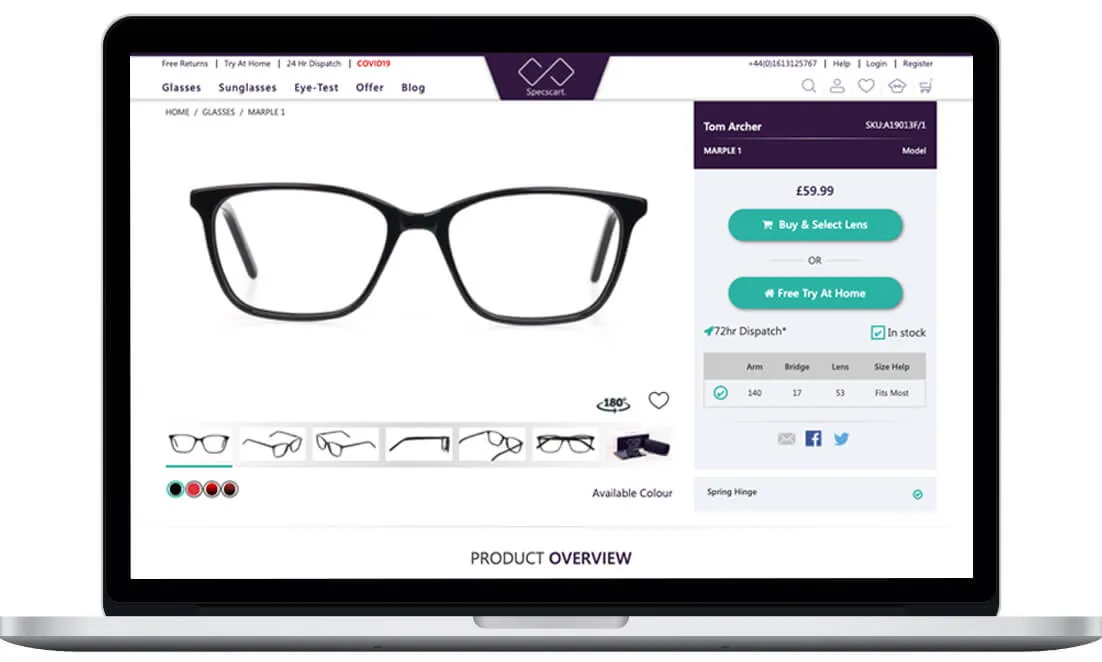 If you already have a frame in mind, see the colour options available in that style. But if you're going to wear glasses for the very first time and don't know how to choose glasses for men or women, read the guidelines below.
2.1 Frame style
Your frame should complement your face shape and highlight your beautiful features. Depending on the style of frame you choose, you can add length, width or depth to your facial structure to make it look more symmetrical.
But if the particular style that you want is out of stock, then you won't be able to get next day delivery on glasses. So, in times of urgency, make sure you choose a style that's in stock with the retailer.
For instance, people with a round face look more attractive in square or rectangular specs. While a square or heart-shaped face can be enhanced by round spectacles.
You can take a virtual 3D glasses trial to try the frames on your face online. So many online retailers have this facility along with next day glasses delivery to encourage customers to buy glasses online.
2.2 Frame size
Next up we have the frame size. Whether you're choosing glasses for fashion or vision correction, you must determine the right measurement for your face shape. Here's how you can be sure that your glasses fit you properly:
The frame should have a snug fit at the nose
The bridge of the frame should leave only a small space above
The frame should not slide down your nose while you're making movements
The arms of the frame should sit comfortably over your ears without pressing too hard against your skin
If the temples feel too tight or the nose bridge starts to hurt your nose, your frame is not the right size for you. Also, make sure that your glasses don't look too big on your face. Oversized glasses for men and women should be avoided if you have a narrow face. Rather, choose narrow or rectangle prescription glasses so your face looks more balanced.
2.3 Frame material
The material of the frame determines how comfortable the frame would feel on your face. So make sure that you don't miss out on this part.
Even when you need a frame urgently and looking for next day delivery on glasses, you must keep the frame material in mind. Here are the different options in frame material available with the retailer.
Acetate is lightweight, durable and gives a polished finish to your glasses
Titanium is the strongest frame material built to last long and is extremely lightweight as well
Thin metal frames look almost invisible on your face and give out an intellectual vibe
Wooden frame glasses for men and women are famous for their natural appeal and soothing aesthetics. The raw texture of the wood lends a unique element to your frame.
The price points of these materials are different. Make sure to shop around to get the best deals and savings on your favourite frame.
3. Choose lens material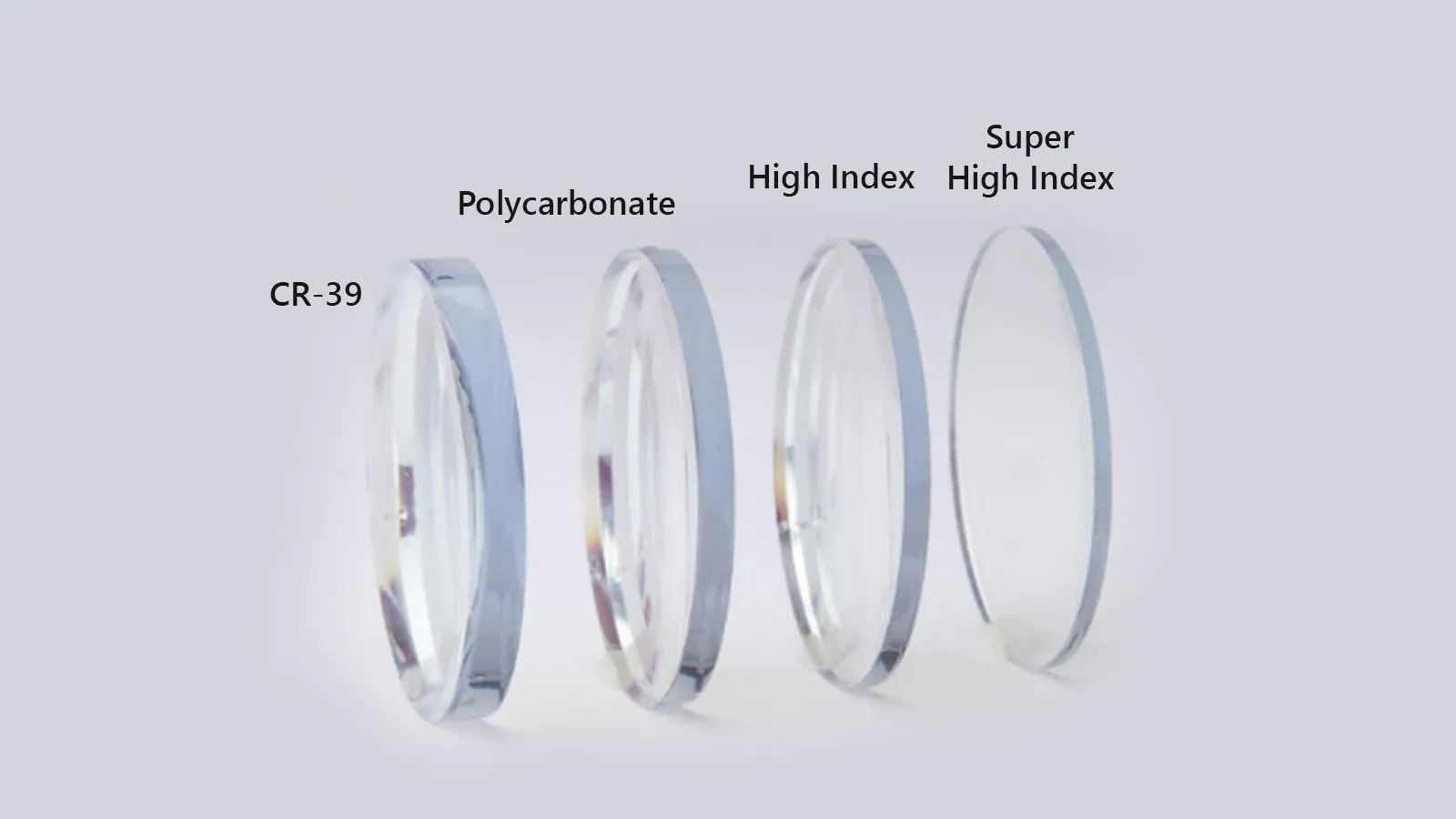 When choosing the material for glasses for men or women, it's best to know what would be the most suitable for your lifestyle.
Plastic lenses are the cheapest and suitable for light prescriptions. But these lenses have a soft surface and thus are more prone to damage.
Polycarbonate lenses are made from a strong material. These are impact-resistant and are generally recommended for children or people with an active lifestyle.
High index lenses are used for high prescriptions. They have a slim profile but cost a little more than your regular lenses.
In case of complex prescriptions, you might have to wait for a couple of days to get your glasses. Lenses with high prescriptions take more time to be made. In that case, you may or may not get next day glasses.
4. Choose lens treatment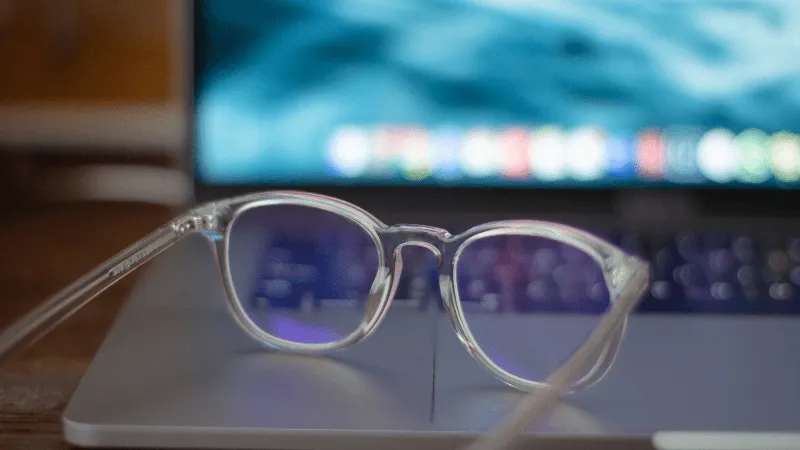 Next, you have to choose any add-ons or advanced coatings to improve the performance of your glasses. However, based on the prescription and the coatings you choose, you may not be able to get next day delivery on glasses as these treatments take time.
Here are the common lens add-ons at your disposal.
An anti-reflective (AR) coating eliminates glare or reflections on your lenses. This is a must-have if you want to avoid eye strain and make your glasses look more attractive.
A blue light coating will deflect blue waves coming from your digital screens. This helps your eyes to focus on the bright digital screens without running tired or dry.
UV treatment on the lenses is also crucial so that even if you forget your sunglasses at home, your spectacles are able to cut down UV 400.
A scratch-resistant coating is also a must to ensure a long life for your glasses.
We provide these basic lens protective coatings free of charge in all of our glasses. Thus, if you need specs the next day, glasses with 24-hour dispatch service is available with us.
5. Order your glasses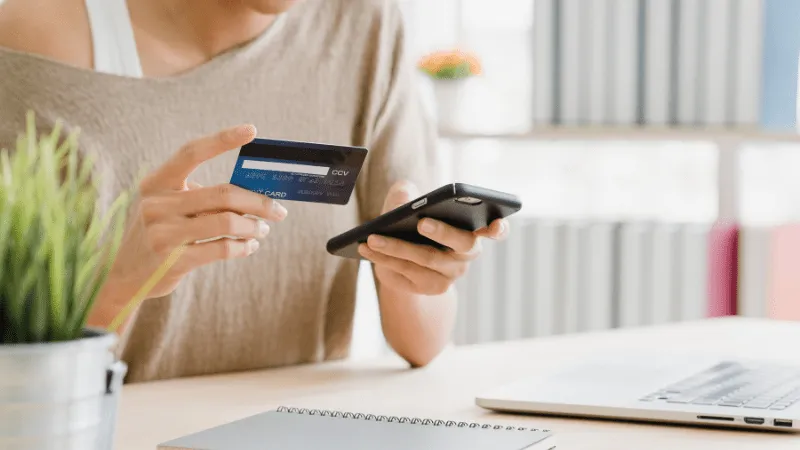 Now that you've chosen the frame, lens material and treatment, all there's left to do is to place an order and wait for the next day delivery for your glasses. Make sure you use a secured payment method to avoid any financial loss or breach of confidential data.
So, it was simple, huh? Turned out buying glasses online isn't as complicated as you would think. And now that you know more than enough, go get your favourite glasses for men or women as soon as you can (while they're still in stock).