Are you one of the individuals who thinks that eyeglasses and eye makeup do not complement each other? Well, you need to let go of this perception - the combination of glasses and makeup makes you look effortlessly cool. Gone are the days when spectacles were considered simply a mode of vision correction. While they are definitely preferred to fix your eyes, you can always choose to don these hot pairs and make them a style statement
Of course, the best way to look good in eyewear is to opt for glasses that are compatible with your face shape, and a glasses face shape guide will, definitely, come in handy at such a moment. But, the next best thing you can do is tweak your makeup according to the spectacles worn. To draw attention towards your best facial features - we have the best eye makeup tips just for you. Look ever-stylish, cool and downright glam- let's dig deeper without any further delay.
Take Some Moments to Balance Your Frames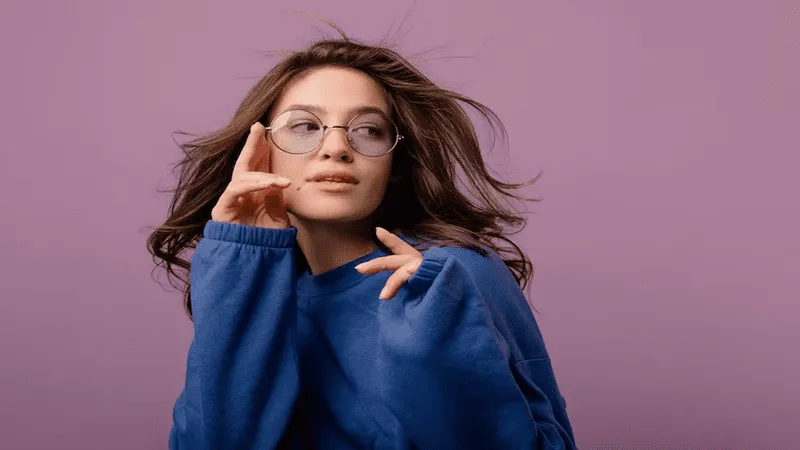 While looking for glasses, you need to consider the frames in the first place. Are they thin and delicate? Brightly coloured? Chunky? Your eye makeup highly depends on these factors. All you need to do is create a balanced look while glorifying your eyes.
For instance, if you are applying dark makeup with thick frames, it can overwhelm your look.
On the other hand, bolder eye makeup aligns well with delicate glasses styles, such as transparent frames. For bright-coloured and chunky frames, make sure to opt for a lighter makeup tone. There are scopes to add some oomph to your OOTD with light-coloured and rimless glasses. Since these are minimalist frames, you can always focus on heavy makeup and stand out among the crowd.
Looking for a rimless frame that is lightweight and would make your eyes pop? Our OLLERTON 2 is all you need!
Keep Your Lashes Separated with a Brush or Mascara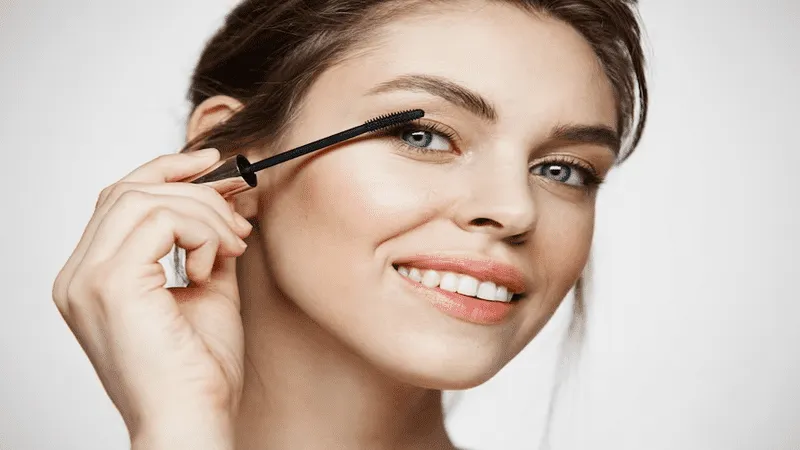 We understand the inclination toward thick and long eyelashes. But, you need to be practical while donning your glasses as a stylish accessory. When long eyelashes tend to brush against your lenses, it can make you feel irritated and annoyed.
What's the solution? Simple, curl your lashes with a good-quality mascara or eyelash curler and you will be good to go. Like this, there will be absolutely no tension between your lashes and glasses. Keep your eyes' beauty intact and look drop-dead gorgeous- turn heads while hitting the streets. Well, eye makeup with glasses can be fun and frolicking when you know which beauty steps to follow! By keeping your lashes defined and separated, you will get the scope of evolving as a true fashionista.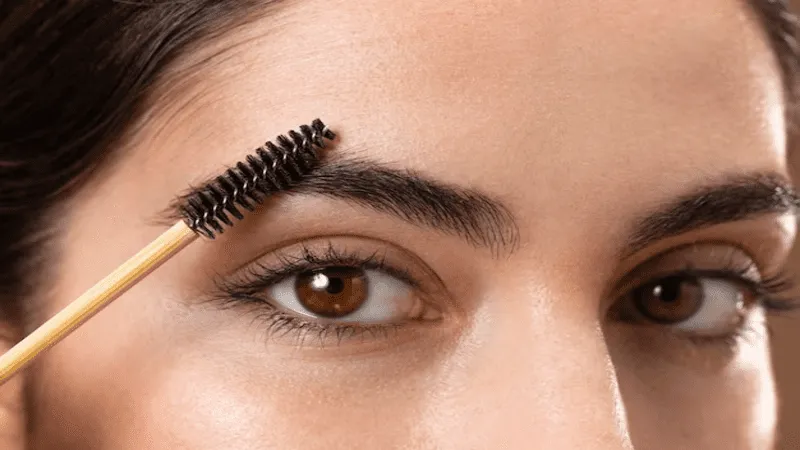 Keep your eye appearance on point by grooming your eyebrows- look neat and clean all the time. Pull off those perfectly-shaped brows like a pro- let others adore the wonderful style icon in you.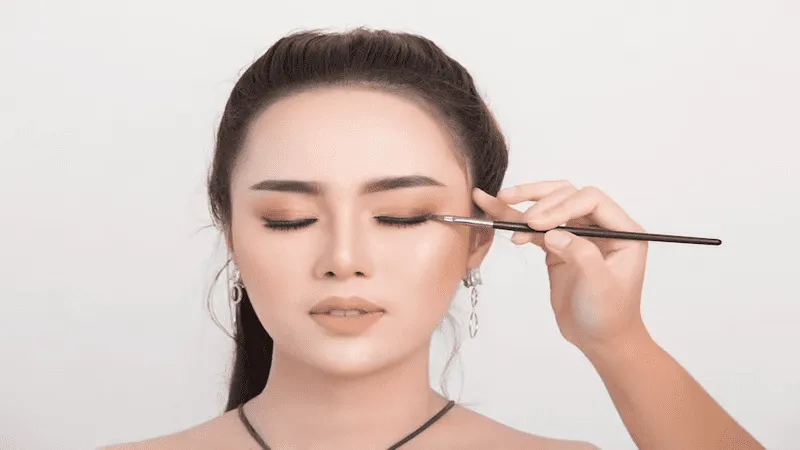 Are you nearsighted? If yes, take full preparation to avoid using heavy eyeliner. Since your eyes look smaller with prescription glasses, bold eye makeup can actually spoil your appearance. That's why skipping this part is highly recommended- you can rely on mascara and steal the thunder.
Take time, don't rush- the more you invest effort in doing your eye makeup, the more beautiful it will turn out! Since eyes are extremely delicate, your eye makeup needs to be done carefully. Use products that are well-equipped with hypoallergenic and clean ingredients- they will keep your eyes protected and make them look pretty. Go for slightly smokey eyes, muted colours and shimmers to make your eyelids look catchy and mesmerising!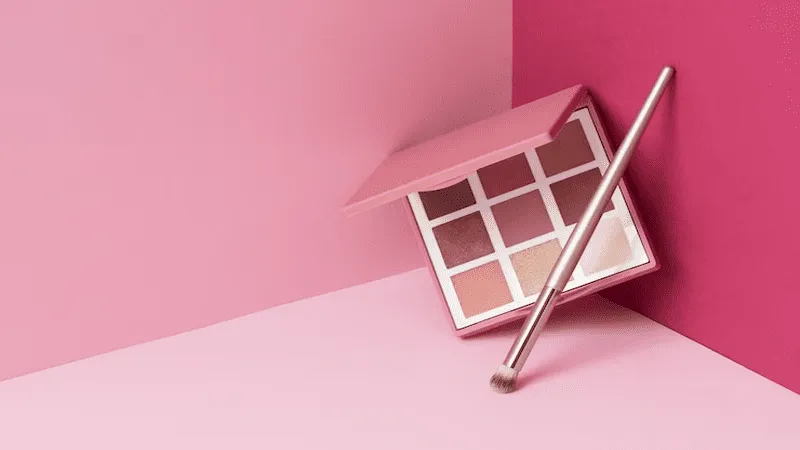 You can apply some shimmer to the eyes and draw attention. Get hold of a highlighter and infuse a touch of subtle radiance. You can show off your cute cheekbones as well- never miss a chance to be the ultimate showstopper. Be patient enough to enhance your pretty eyes- looking stylish and feel comfortable while hitting the streets.
Be patient enough to enhance your pretty eyes- looking stylish and feel comfortable while hitting the streets. Moreover, it is not just important to put on the right eye makeup as a spectacle-wearer, you should remove them after the day ends. Our blog on removing eye makeup gently will come in handy!
Put on Some Lipstick to Balance Your Look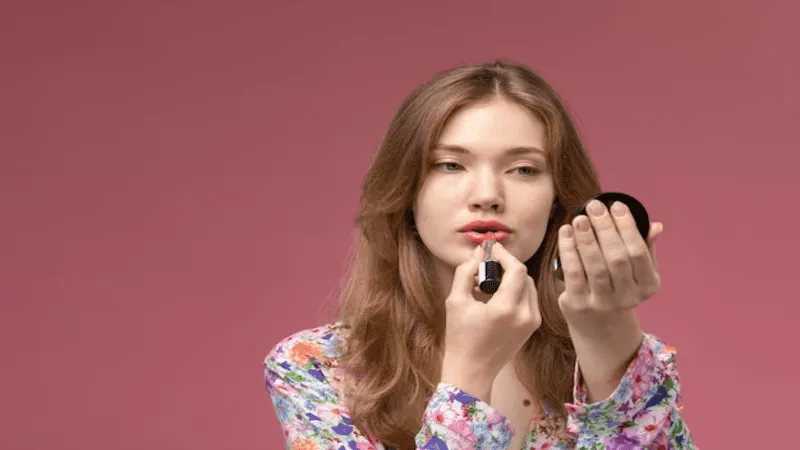 As you already know, glasses tend to accentuate your facial features- they draw attention toward the upper part of your face. Flaunt your beauty and balance your look with cool lip shades- your adorable face is meant to be seen and noticed.
Explore the online sites and grab the best deals, after all, lipsticks are no less than a weapon. Look dashing, striking and attractive- even if you aren't a makeup person, don't miss out on nude shades. If your eye makeup is light and barely-there, then bold lip shades will become your best friend!
Make Your Eye Makeup Game Stronger with Amazing Glasses
Well, this is it! Follow these tips and bring out the poise in you. Get glasses from us and pair them with tiptop outfits- you already know how to work on your eye makeup now. Choose from our wide range of collections, we promise to deliver them to your doorstep as soon as possible with our fast glasses services. Keeping your vision sorted is a must, but that doesn't mean you can't nail the game with your glasses on. It's time to opt for both fashion and function- we are just a few clicks away.