Get your glasses or footballs out for the iconic Jurgen Klopp glasses look. Some say football is just a game but for most of us, it's more than that. It's religion, faith, aspiration and much more valuable than an individual could imagine. Football is something you grow up playing and watching and ultimately loving it for a lifetime. If you are also one of those people then the name Jurgen Klopp must sound familiar to you.
Regarded among the world-class coaches, Jurgen Klopp is a German football coach and the former player himself who's currently the manager of Premier League club Liverpool. He's known for his cheek puffed and fist-pumping reaction when his team scores. His demeanour involves complete frankness in interviews and humorous behaviours at press conferences. He is most known for his philosophy of Gegenpressing. It's now a popular tactic because of his which involves action after losing the possession of the ball. The team should work on winning back the possession rather than regrouping quotations because then things at that moment could be way out of the control.
He played for Mainz 05 for quite a long year in his career, initially as a striker then moved as a defence. He retired in 2001 and turned to be a club manager for Bundesliga in 2004. Unfortunately, after facing relegation, he resigned from his manager post in 2008. He then went on to become the manager of Borussia Dortmund, which he gave the team with many awards and recognition. He guided them to win the Bundesliga Title in 2010-11 and to a runner-up finish in 2012-13 UEFA Champions League. He then, later on, resigned from this post after being the longest-running manager.
In 2015, he was appointed as the manager of Liverpool which further gave them a grand deal of success. He is known for his adorable smile, loud laugh and constant happiness at the pitch mostly when things are going well. He's proud of his players and gives them giant bear hugs when they do a great job and admire their work at a distance. He's known for his great emotional link with his players which helps the player to stay motivated and perform great action.
Apart from his wholesome personality and guiding abilities, he's phenomenally handsome in his iconic range of glasses. Jurgen Klopp eyeglasses are his ultimate signature fashion statement and he seems to pull them effortlessly chicly. Here's a guide to a various range of glasses to make it your own. Find the best Jurgen Klopp glasses and add them to your collection. Great leaders have great choices in terms of style statement to philosophy on the pitch.
Clear in Crystal: Transparent frame glasses
Jurgen Klopp glasses transparent in frames are quite a trendsetter. In case you don't know, apart from from the teens of Instagram, the professionals also admire the crystal clear frames in the best possible ways. The best part about these crystal clear frames is that they are versatile and fresh looking. You want your face to look alarming and fresh when you are surrounded by a pool full of people. Going after a simple pair would only make your look quite weary and tired. These crystal clear glasses work on any outfit of your choice and make your face pop out.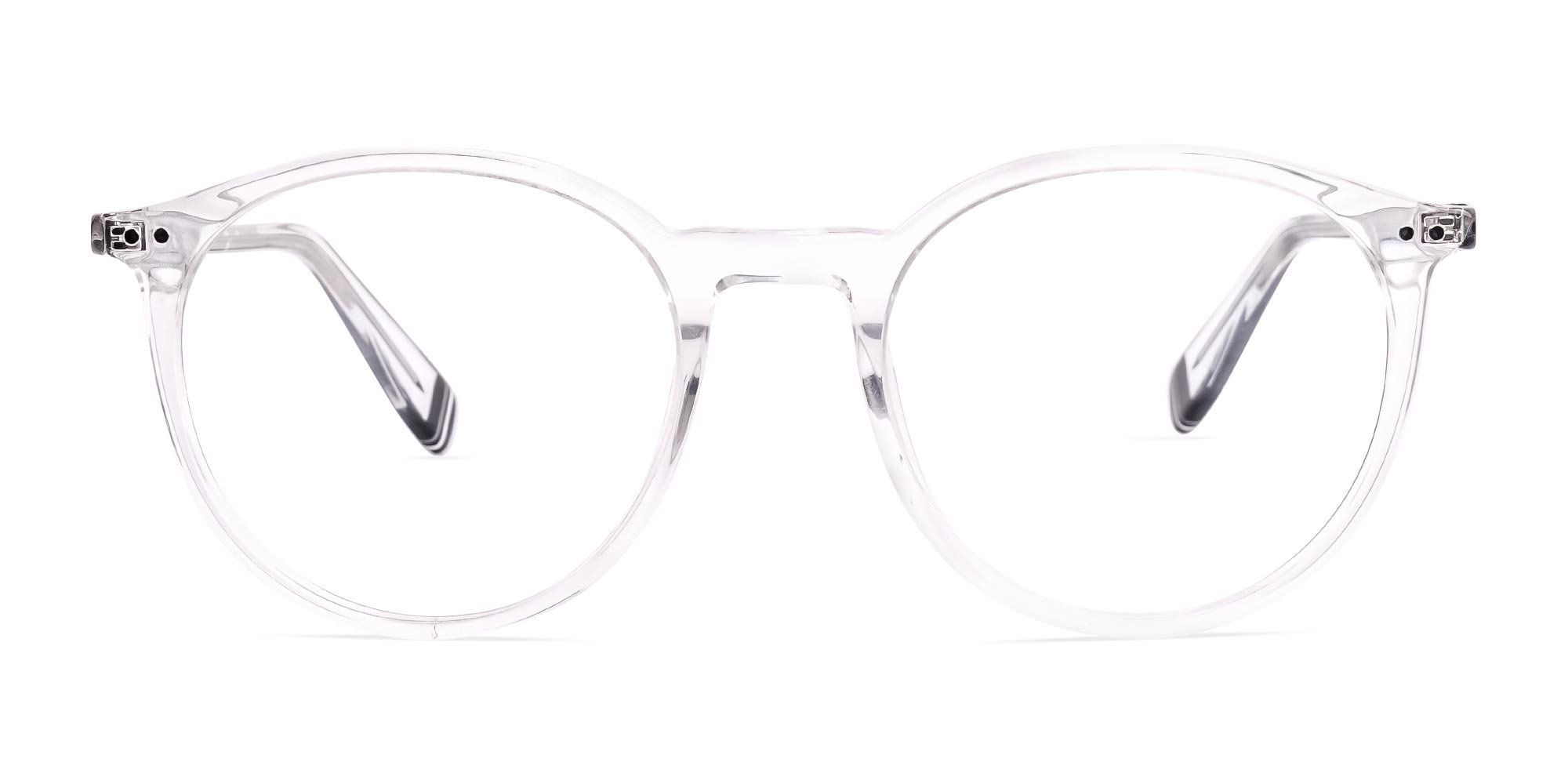 Go chic with Green: Teal Green Glasses
Jurgen Klopp glasses style has always been unique and unconventional. In this look, he goes to a very rare form of green but the choice is remarkable. In this particular look, he's building his style rather than going after trends or wearing the traditional style from decades ago. He's a man with great taste. The teal green colour looks alarming and beautifully stunning with his look and offers him an extra pop of colour to his face.
Here, you can go after a much more interesting texture in a dual-tone which will work great and look extremely stylish on your face. The design is modern and added to give you an escape from one single colour but the addition of two beautiful ones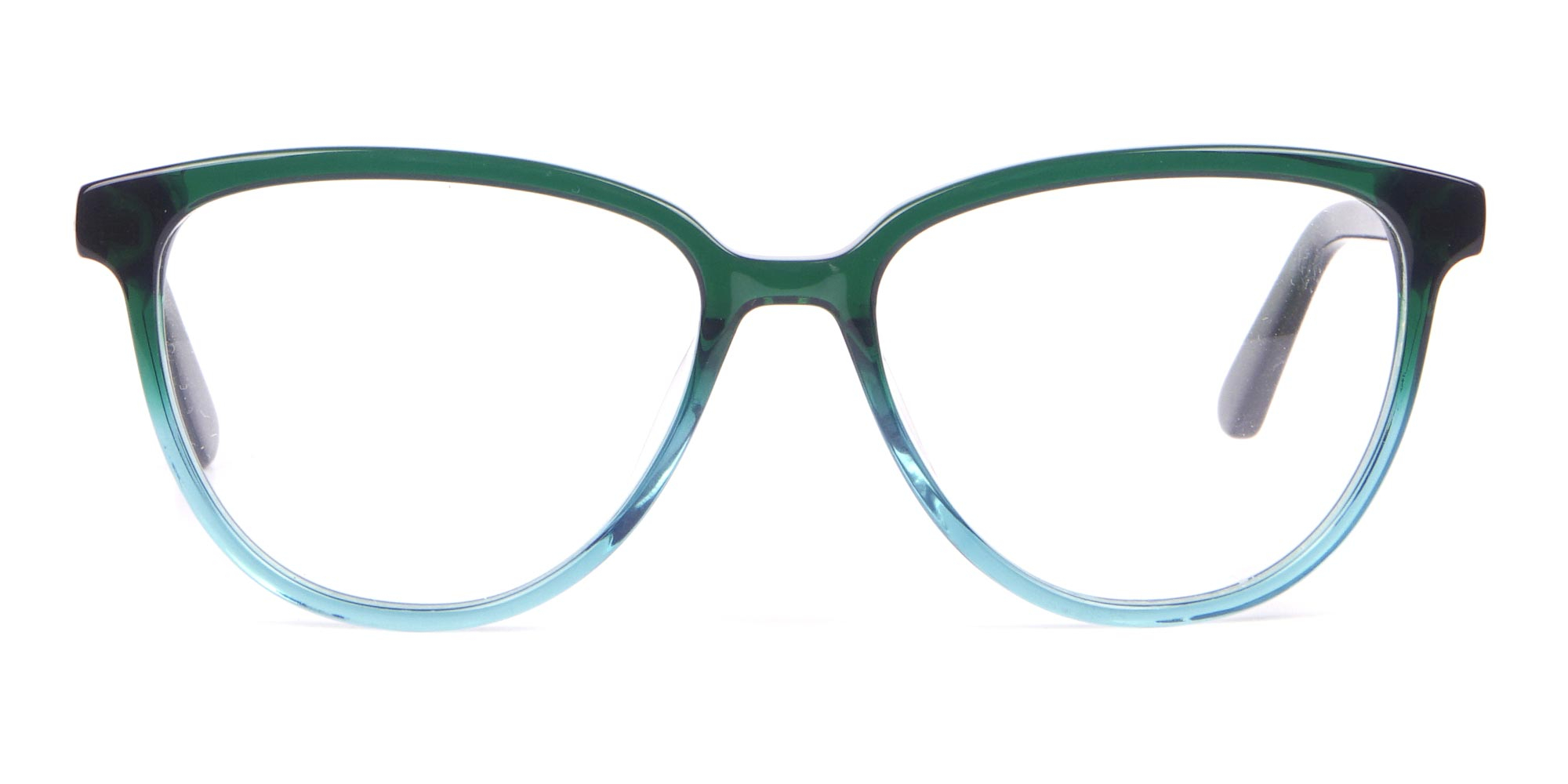 Half-full or Half-empty: Half-rim glasses
When you thought, you couldn't stop admiring Jurgen Klopp glasses clear in frames, you get to see this new beauty. These half-rim glasses are an exquisite beauty and we all know by now why half-rim glasses are so popular. These frames offer a great deal of attention and make your facial features look sharp and highlighted. The eyes and chin become the central space of attention and the glasses bring the best of your look.
The matte texture in the browline finish in teal colour is charming and looks quite appealing. The half-rimmed finish and the angular edges perfectly work together gives you a sharp and alert look, making your face look active and centre of attention. The titanium material helps greatly on the pitch as you can easily let go of the fear of breaking them as they simply don't. A treasurable investment with a lovely finish.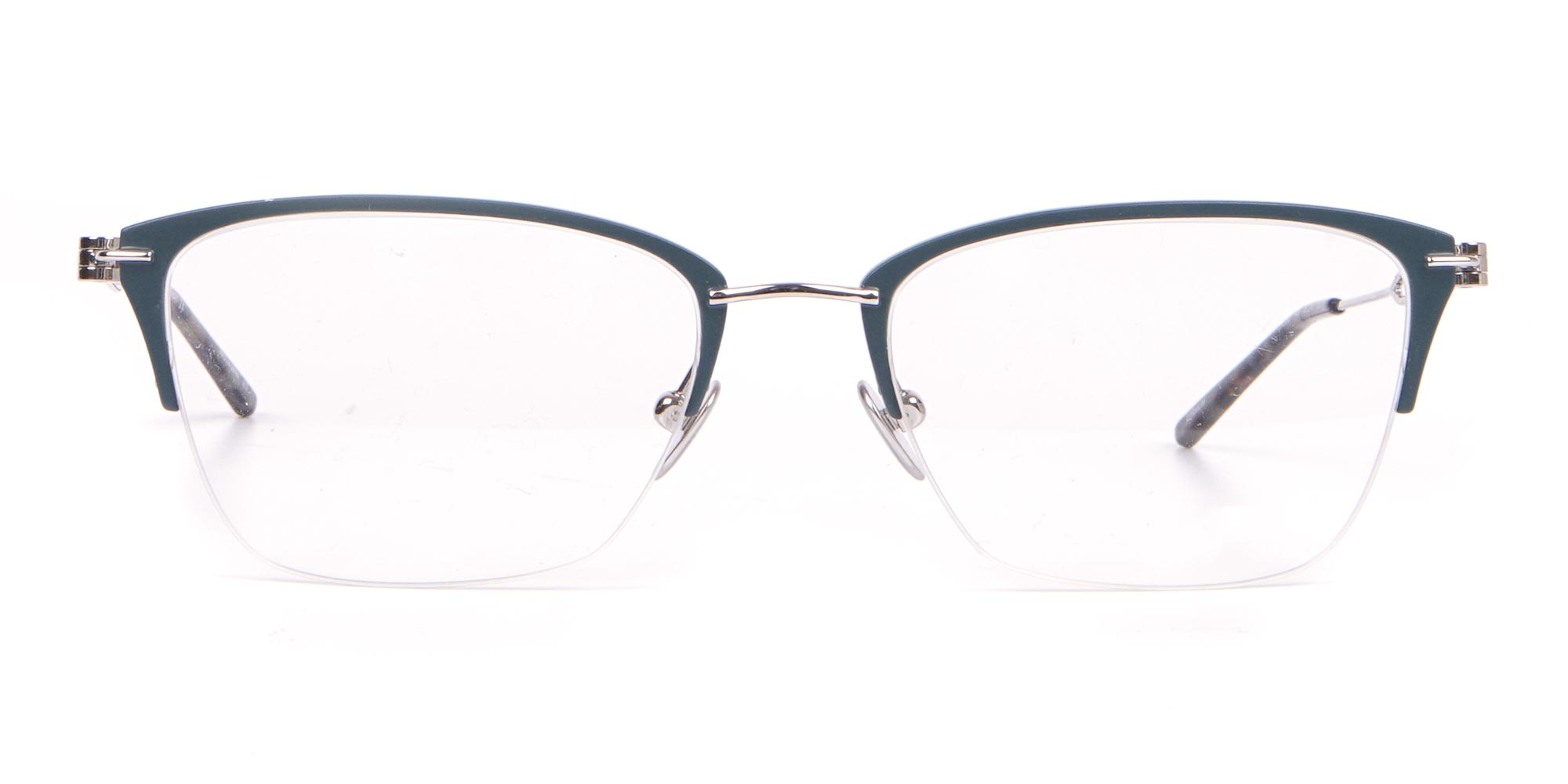 The Professional Finish: Rimless Glasses
We dare you to show us any supreme professional whose heart and eyes haven't adored the rimless glasses. There are none. The love of rimless glasses dates back to all the professional metro that feels delighted in its invisible and lightweight look. These glasses feel chic and sophisticated with ease of carrying. Though you have to be careful because they don't contain a rim around them so the risk of breaking the lenses could be trouble. But you have to remember that people who wear rimless glasses are perfectionists, they don't make such foolish mistakes, they leave that for the ordinary people.
This look is mostly known as Jurgen Klopp reading glasses look but it's quite chic in the silver texture and metallic design. It also gives him the ideal professional look while exposing his beautiful facial features rather than being enclosed behind those thick rims. Truly an elegant piece!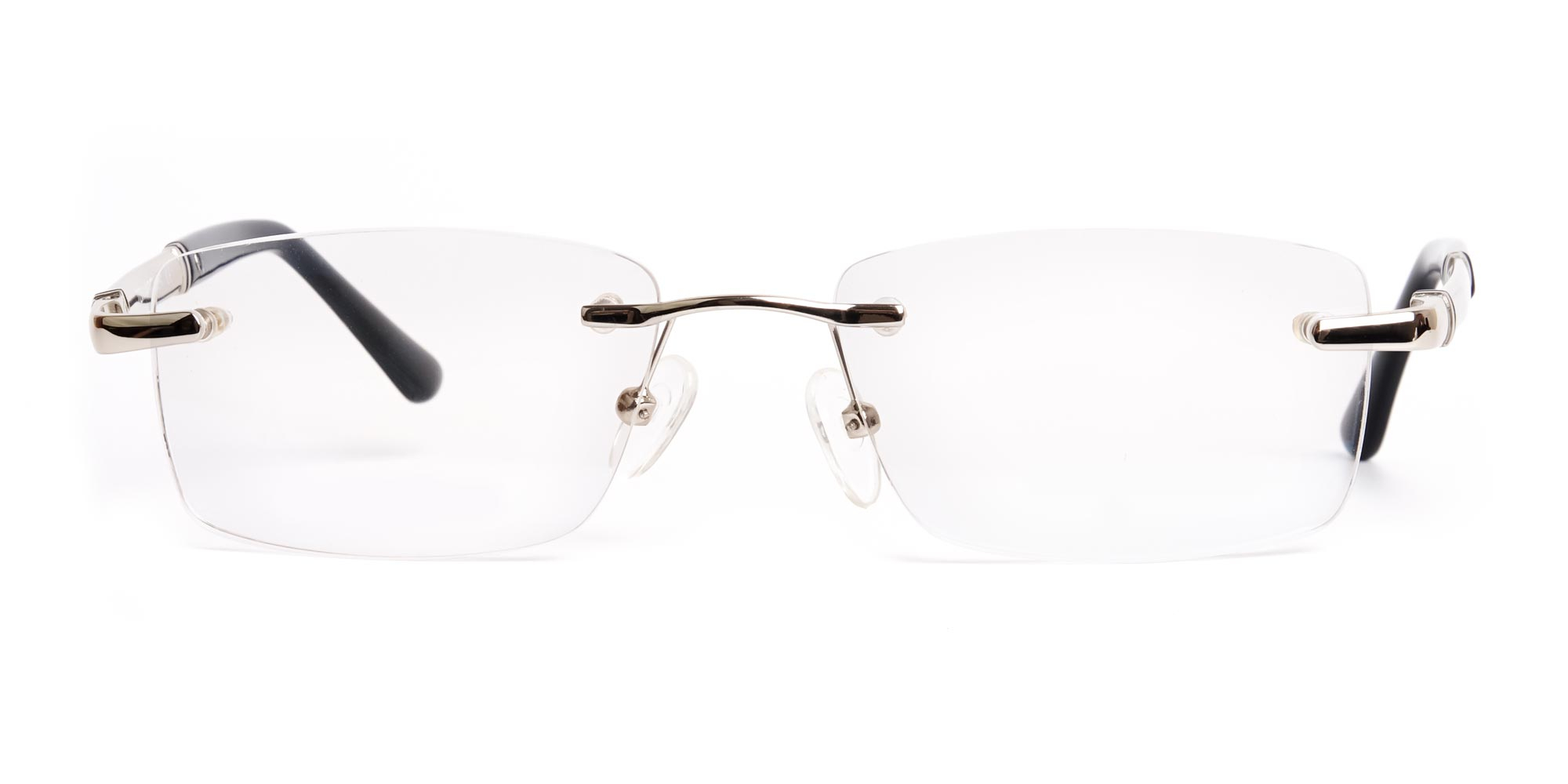 Getting Chic in Silver: Gunmetal Round glasses
Step aside from all the Jurgen Klopp latest glasses, look at the beauty of his younger look in his round glasses. It's extremely chic and gives us the Harry Potter vibes. The design is rebellious and unique at the same time. Round glasses are mostly adored by the younger generation and adopted by many others as well. These glasses highlight your undertones and give your lower half of the face a nice looking jawline.
If you are also looking for the chic vintage vibe in your ensemble then these round gunmetal glasses are the perfect selection. It's got the perfect retro texture and design inspiration which gives your look a complete 90's nostalgia.