Exclusive, sophisticated and opulent- our collection of Luxury Glasses is here to serve your fashion and vision needs. Launched recently, our exquisite eyewear creations wrap up elegance, craftsmanship and innovation. Don these stylish pairs with utmost confidence and pamper your eyes- we promise to have your back through thick and thin.
We believe that our luxury glasses collection is much more than just eyewear- they speak volumes about timeless elegance, refined taste and of course, individuality. In this blog, we will share some insights related to the gorgeous pairs. Take a quick look and pave your way toward our page- make sure to get them before they are out of stock.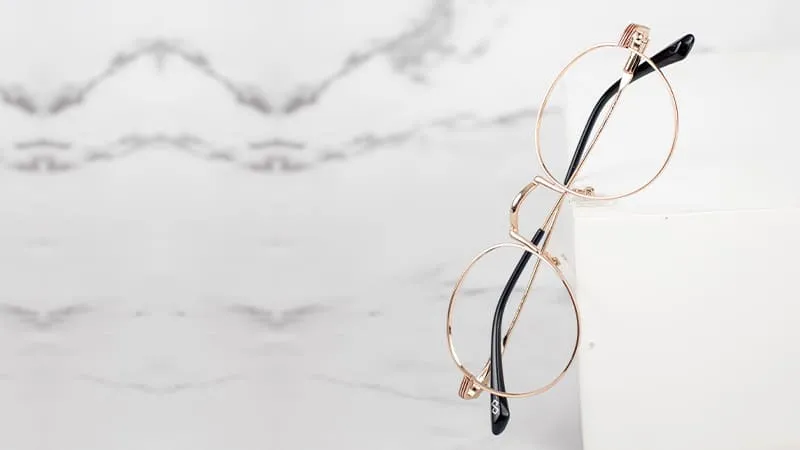 Looking for classic pieces that are crafted to precision? Our Bourney is all about uplifting your fashion quotient. Stylish cat-eye glasses, Bourney is available in 4 different colours. Handpick your favourite one and add them to the cart now- delivering these glasses to your doorstep is our sole responsibility. Comfortable and durable- these quirky frames steal the spotlight quite effortlessly. Delay no further- it's time to amp up your style game and slay.
Our very own Exhall is available in 4 different colours- you gotta head to our page and check them out (don't miss out on them). Setting yourself apart from the crowd has never been easier before- all you need to do is put on these eyeglasses and that's it. Fulfil your fashion needs while fixing your vision- we are just a few clicks away. Turn heads, and look drop-dead fashionable every time, every day!
Resisting our Bibury glasses is hard, indeed! Starting from exclusive designs to cat-eye shapes and patterns, this glasses category is well-curated to steal hearts. Whether you are looking for black, tortoiseshell or clear glasses, we have it all in our possession. What are you waiting for? Infuse some oomph to the OOTD and let others go absolutely gaga at your beauty and personality. .
Round, graceful, elegant- stand out with our Beoley glasses without having any second thoughts at all. If you have a thing for minimalist yet luxurious eyewear frames, opting for these pairs will indeed be your best bet. Get your hands on these refined and distinguished glasses- combine them with different outfits and evolve as the showstopper instantly. The voguish soul inside you needs to be seen- we will make sure to bring out that fashionista hidden inside you.
Did you know that round glasses look amazing in square faces? Read our latest blog for more info!
Framing the style points of Harlow into quite a few words is tough- never miss a chance to grab these beauties and own them. Square and clean- Harlow puts forward some of the most stunning glasses out there. Besides being the perfect essential for brunch dates and candle-light dinners, our HARLOW can also be flaunted during weddings and black-tie events! .
Confused about whether you should invest your bucks in these glasses or not? Don't worry, you can opt for a free glasses trial at home and check it out for yourself. Get free shipping for every purchase- we won't break the bank and that's our word!
Handcrafted with cutting-edge technology, Grantham is a collection of square-shaped luxury glasses. Explore the options and we are sure you won't be able to take your eyes off these glasses. Your passion for fashion needs to be recognised- infuse these eyewear pieces into your existing collection and make others drool over your tiptop appearance.
These are our best picks from the luxury collection- sport these pairs that are taking the world by storm. Place an order without any further ado- the rest of the process will be taken care of by us. Looking forward to seeing your style icons!