Reading glasses are a fashion statement in present times. As we all know that reading is an activity associated with smartness, glasses - with their smart visual appeal - become a natural companion.
But there is certainly more to reading glasses than just being a fashion accessory. Reading glasses combine function with style to provide you with a productive reading experience. Let's see how!
Glasses are an essential part of our lives. We love to wear glasses and style them with different outfits. People now love to wear both prescription and non-prescription glasses. Since everybody wants to keep themselves updated and follow the latest trends, they choose their accessories and outfits accordingly.
What Are Reading Glasses?
As we age - in most cases, after the age of 40 - the lenses of our eyes begin to lose elasticity. This hinders the ability of the eyes to focus on close-up objects. This condition is called presbyopia. To deal with this, reading glasses can come to your rescue.
The lenses of reading glasses are designed in a way that helps you see things up close clearly. Whether it is starting your day off with the newspaper, or reading the menu while on a dinner with your family, reading glasses will ensure that you don't face any difficulty in reading.
Reading Glasses - The Fashion Accessory
Glasses are a multi-functional accessory today. Regardless of the functions that a pair of glasses are used for, their fashion component will always remain relevant.
With reading glasses, an amazing reading experience is guaranteed. Along with this, you can also keep your style game spot on.
We are midway into 2022, and the trends are evolving. That's why we have decided to list down the trendy reading glasses of 2023 to keep you a step ahead of the rest. We have given our brain cells some real stimulation to arrive at this list so that you don't need to look elsewhere.
Let Loose Your Inner Diva: Best Women's Reading Glasses 2023
Ladies, your wardrobes deserve not just single but multiple pairs of glasses so that you have something for every occasion. We are here to help you out with reading glasses. These styles listed down below are a definite showstopper.
Taking the Sassy Route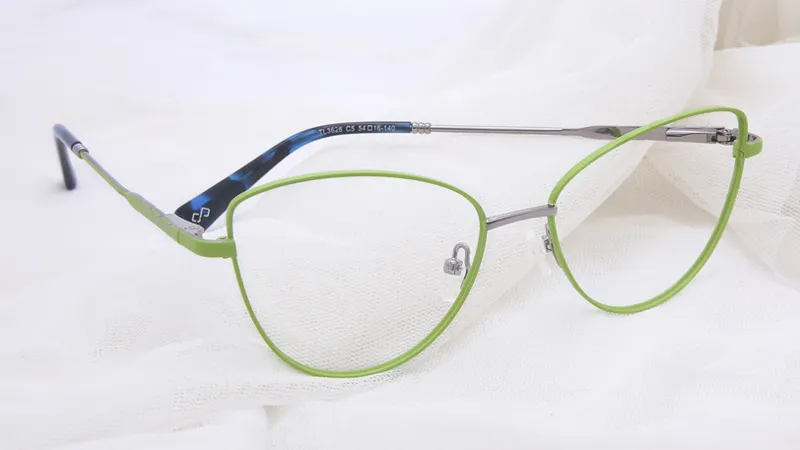 The ladies' favourite is here! Cat-eye glasses are certain to make it to the list of fashionable reading glasses 2023. There is something that makes cat-eye glasses find a place in most of the trending charts. This is what we think makes this a possibility. Read on!
The major portion of the credit needs to go to the crafty angular structure, particularly the upswept ends. The structure of cat eye frames for women is aesthetically pleasing and combines elegance with a fine touch of funkiness.
While choosing one for your reading, your options are wide open. From solid metal frames to the chunkier acetate variants, from subtle upswept ends to more prominent ones, from regular black to luxurious pink, cat-eye reading glasses will make reading more fun, productive, and stylish.
(Rim)less is More
A striking intellectuality is what rimless glasses display, making them a brilliant option for reading. Rimless glasses were all over the streets in 2022 and the upcoming year is going to be no different.
The sophisticated frameless structure of these pairs brings about a solid charisma that is unmatched. This structure also ensures that you get a larger field of vision - another bonus point for readers.
Well, if you are a bookworm and prefer reading continuously for long hours, all that you need is a pair of lightweight reading glasses. By taking the frames out of the picture, rimless glasses are your ideal all-day eyewear.
When you are exploring the various styles, do have a look at rectangular rimless glasses, which are certainly a masterclass. However, you have the complete freedom to experiment here. You can pick up the round styles for some vintage fun, or take the offbeat route by opting for sharp geometric styles.
Upsize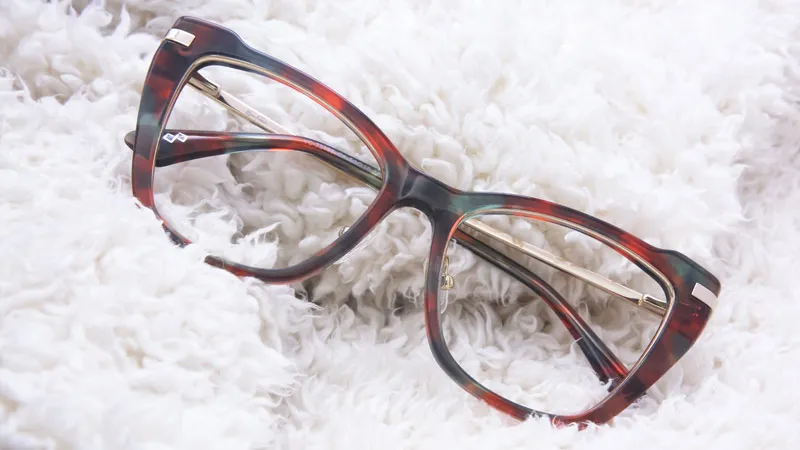 Yes, we are talking about oversized glasses - a sensational craze since the 1960s. Oozing with enthusiasm, oversized glasses are bound to attract all the good vibes wherever you go.
If you are someone who loves to keep things minimal, oversized metal frame glasses should be your ideal pick. If you wish to keep things funky and bold, the acetate frames in playful colours are where your search ends.
Larger the size of the lenses, the wider the field of vision - another reason that makes oversized glasses wonderful for the activity of reading.
Suave And Assertive: Best Men's Reading Glasses 2023
Men, your search for that dreamy pair of reading glasses comes to a halt here. While you go about your regular reading, do remember to put them on and you are bound to lose track of the time that you have spent with your books.
Aviators: For the Ages
Aviators are on a roll, and this phase never seems to have an end. From mountains to beaches, from offices to pubs, they are easily noticeable wherever you go.
Well, they may have been initially designed for the rough and tough nature of the military, but today, aviator glasses can be donned on all sorts of occasions - even something like reading that requires you to sit idle for most of the time.
The iconic teardrop structure of the aviators is what fashion enthusiasts have been rooting for, ever since they were made prominent in mainstream fashion. This structure will not only impart a wider field of vision but also bring out your A-game when it comes to style.
So, the next time you are at a book-friendly cafe going through a book, take your aviators out and put them on. You will be amazed to see people come to you with compliments. Acknowledge it and since they too are passionate about reading, try and extract one or two book recommendations out of them.
Why so Clear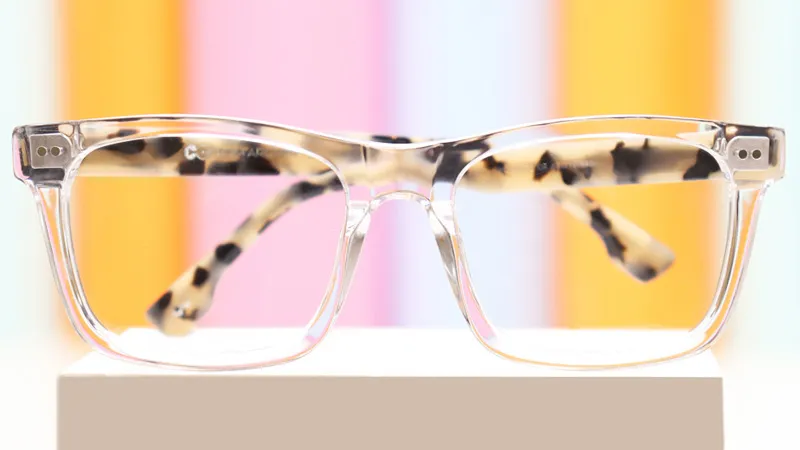 Elite and contemporary, the list of trending reading glasses for men gets even more stylish with the addition of clear frame glasses.
The glossy transparent structure of the frames merge brilliantly with the clear lenses to create a style that is impossible to look away. These glasses serve the perfect role of enhancing your facial features by keeping things neat and clean.
While we insist that you try out the transparent frames, don't just stop here. There is a world beyond this - the world of clear frames in pastel shades. Light shades of eye-catching colours like pink, purple, yellow, among others, will certainly give your eyewear style a fantastic boost.
Now that you know the hot trends of reading glasses, it's high time you add them to your wardrobes. You can browse through our extensive collection to find a perfect match for yourself.