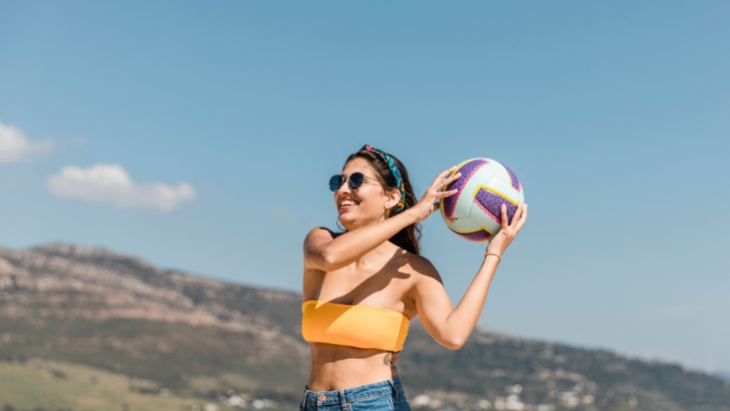 Sports glasses for women: Eyewear for your athletic lifestyle
We've become so good at protecting our eyes from the sun. We wear sunglasses when commuting to work, chilling on the beach or enjoying rooftop parties. But what about your morning runs and when you're working up a sweat outside?
Whenever you're outside, sunglasses are a must. But, your regular glasses and sunglasses are not enough for your active lifestyle. You need women's sport sunglasses to enhance your vision and performance during sports.
If you're a woman, you need to be extra careful when it comes to protecting your eyes as it's believed that some eye problems are more common in women than men. So whether you're playing tennis at the weekend or love the outdoor workouts, you need sports sunglasses or glasses to enhance and protect your vision.
Why do you need women's sport sunglasses and glasses?
When you're a sportswoman, you try everything to be at the top of your game. You put in the hard work, you practice day-in-day-out and you buy the best equipment. But not often do you think of vision problems you come across while playing sports.
You sure don't want to miss a goal because the sun was too bright and you couldn't see anything. This is where women's sport sunglasses and glasses enter with their many benefits. These are different from your normal designer women's glasses.
Sports eyewear improve your vision and protect your eyes in vision-threatening situations. They block the sun, reduce unwanted light reflections and help you see everything in high definition. And when your vision is at its best, you are at the top of your game.
Eye protection is critical in sports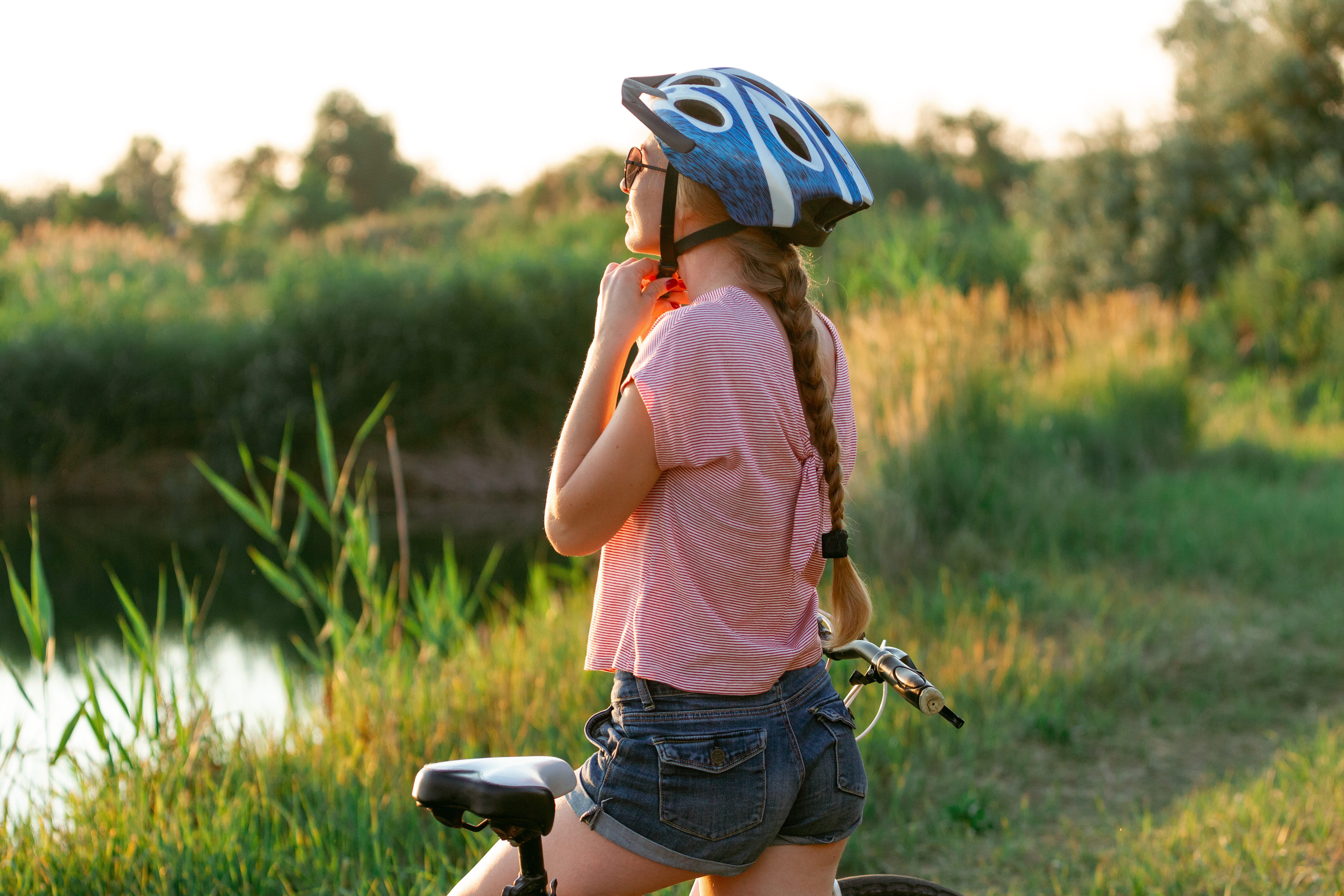 No matter what type of sport you play, you need to look after your eyes. While a cyclist needs to see the road clearly without worrying about something getting into their eyes a runner would hope that their glasses keep the sweat out of the eyes.
Even when you're hiking in a shady forest, glasses designed to work in low light conditions will help you trace the surface details. So many sports glasses for women help your eyes in different ways.
If you want to excel at your particular sport, you need to have visual aids by your side. In case you're convinced how glasses can improve your sports performance, let's move ahead and find out what to look for in these glasses.
How to choose the best sports glasses for women?
You can't just buy any sports eyewear and hope it works for your particular activity. There's a wide range of styles and lens coatings available in women's sports sunglasses. It's important that you choose wisely to get the maximum benefits from your glasses.
Here are the top tips to use when choosing sports sunglasses or glasses.
1. The material matters
What material your frame is made of will determine the kind of grip your glasses have. Making sure that your sports eyewear fits your face is crucial both physically and psychologically. Cool frames that enhance your vision and appearance make you feel confident on the field.
So when buying sports glasses, you want to make sure that the frame has a snug fit but is still comfortable. The lenses should be close enough to your eyes so that no stray light gets in them directly. But at the same time, you don't want your eyelashes to touch the lenses.
The frame material should be lightweight, durable and flexible. This will reduce the possibility of getting an eye injury. The grip of your sports sunglasses will either add to or take away from the comfort level.
Hypoallergenic frame material feels great on your skin especially during sports when you're wearing your glasses for hours in testing conditions. Scratchproof polycarbonate lenses should be given preference when choosing glasses for sports.
2. Mind the frame style
Wraparound is an indispensable frame style in sports glasses for women. Covering all of your eyes, it gives all-round protection from sunlight, dirt and debris in the air while providing sharp and clear vision.
The frames of women's sports sunglasses are designed in a way so they could be adjusted with a helmet.
Your normal prescription glasses and sunglasses don't cover the peripheral zones. But the curved lenses of sports and cycling glasses improve your peripheral vision as well.
Retro-looking, curved frame styles are trendy at the moment and look extremely cool. Make sure the frame has rubber temple tips to give you that extra grip when you're sweating heavily (which you would).
3. Lenses tints
The best tint for your sports glasses depends on the environment and lighting conditions along with other factors common in your preferred sport.
Here's what each lens colour brings to the table:
Orange and yellow tints increase contrast on a hazy day or overcast weather. These are best when navigating in low light conditions or playing indoor sports. The tints are also used in blue light glasses to block blue waves.
Grey lenses reduce brightness and eliminate glare without affecting colour perception. Driving or playing outdoor sports in bright light conditions are the best activities to use grey coloured lenses.
Amber and brown lenses brighten your vision on cloudy days. These are the best for sports such as cycling, fishing or hunting.
Green lenses are the best at reducing glare and blue light. They optimise your vision and thus are the most helpful in precision sports such as golf or cricket.
Amber or red-tinted lenses heighten contrast but may affect colour perception. Try out the efficiency of these lenses while snowboarding or playing water sports.
There are also clear lens sports glasses for women without any lens tint. But even when they have no colour, they are able to block UV rays and reduce glare just as effectively as sunglasses.
You may also choose from photochromic sports glasses. Photochromic lenses are clear indoors but assume a tint when they come into contact with UV 400.
Verdict on women's sports sunglasses
For your sporty adventures and athletic lifestyle, regular glasses won't live up to your expectations. You need special sports glasses and sunglasses so your eyes are focused on the activity and not the disturbing elements around you.
If you have a vision problem, talk to your optometrist to know which type of lens tint would be the best for you. Sports eyewear can be expensive due to its distinctive designs, lens tints, extra features and material. But you can choose from our collection of designer sports glasses for women at affordable rates.
Our Latest Stories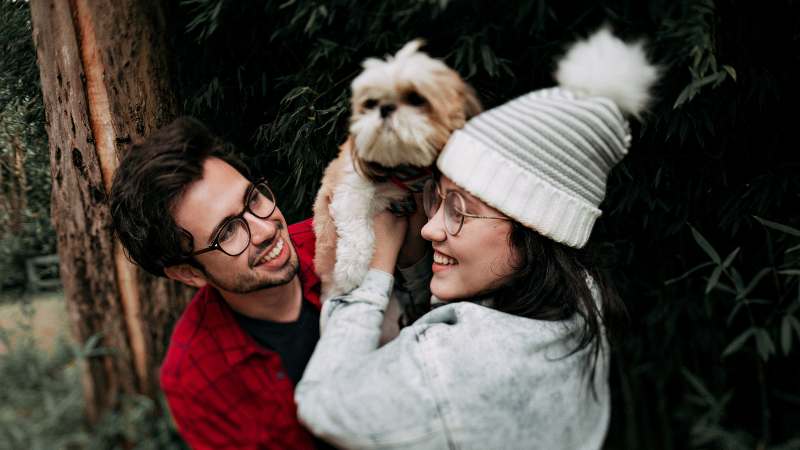 24Hr Dispatch Via Specscart Rocket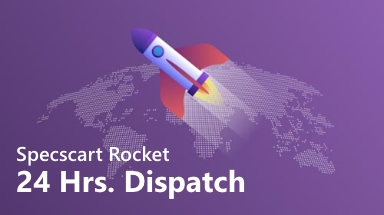 Surprisingly fast delivery for every last minute occasion. Glasses at your doorstep With a hell-for-leather chase!
Buy Now
Read More
---
Hello,
fellow reader!
An exciting offer is on the way to your inbox!
You like to read stuff, and we love that about you.
Enter your email-ID below and we will send you an exclusive offer!