Thanks to varifocal glasses, gaining a clear view at different distances is extremely easy now. Whether you are working on a computer, driving, reading or shopping, varifocal glasses are designed to cater to all your needs.

Enhanced vision and clarity become accessible with this modern technology. Well, of course, taking care of your eyes is your core responsibility. For more information on 'who should wear varifocal glasses', keep reading!
Who Needs Varifocal Glasses?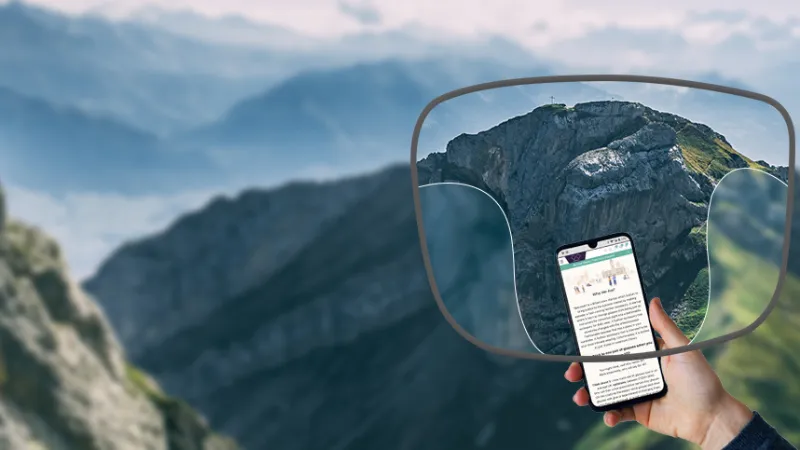 Caption: Varifocal glasses offer seamless near, distant and intermediate vision
Individuals in the UK often suffer from sight loss. If we consider the numbers, almost 4.0 million people will get exposed to sight loss by 2050 This is where the varifocal lenses can play their part. These are functional possessions that are required by people who are 40 years or above.

In order to say 'no' to blurry vision, all you need to do is take precautions from the initial stage. Also referred to as presbyopia, this unclear and blurry vision can be controlled with the right kinds of varifocals.
What Are the Signs of Presbyopia?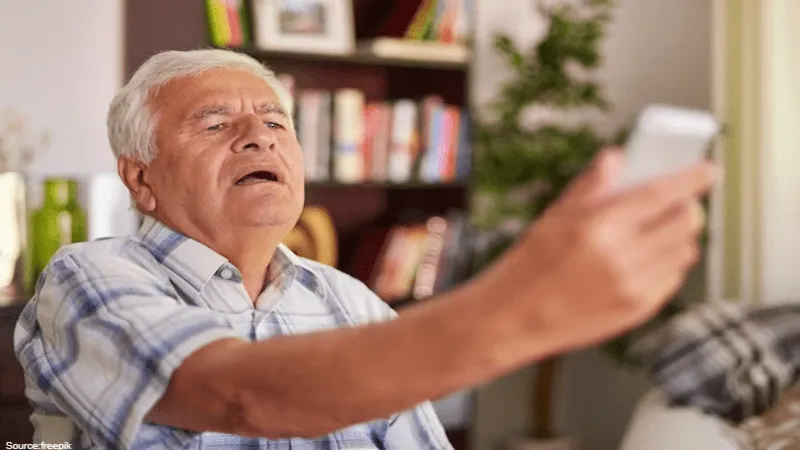 Caption: Presbyopia affects people aged above 40 years
Some of the potential signs of presbyopia typically include:
Having problems while seeing close objects
Sore or tired eyes that lead to eye strain
Headache
Holding reading papers at a distance so that you can focus properly on them
Blurry vision
Double vision
Eye pain
Honestly, presbyopia is a natural health condition- avoiding it in old age is almost impossible. But, you are not alone. Several people get inflicted with presbyopia after a certain point in time, but they can rely on varifocals with their eyes closed.

The varifocal lenses come well-equipped with both distance and reading vision. When compared to bifocal lenses, varifocals act as an effective solution. Also, the absence of visible lines in the lenses makes these glasses visually appealing and easy to don.

Get in touch with an optometrist and he/she will guide you without leaving any room for doubts and confusion. At Specscart, we provide varifocal glasses within 7 to 10 working days. Place an order with us and ensure peace of mind. The rest of the things will be taken care of by us- that's a promise.

Read here If you want to find the best varifocal frames!
How Much Time Do You Need to Adapt to Varifocals?
You might need up to two weeks to adjust to these varifocal glasses. Since your brain needs time to deal with the new viewing situations, all you need to do is hold your patience for a couple of days and that's it. Yes, you will find yourself feeling dizzy initially.

But, these sensations are not meant to stay for a longer time period. Make sure to wear your glasses continuously, as it will ease your struggle in no time.
Get Varifocals for Presbyopia Online
We have great news for all the lovely people out there. Opt for a free eye test at our Specscart stores and get your glasses online. We provide high-quality varifocals that don't break the bank at all!

Browse through our website and book your appointment without any further delay. We will leave no stone unturned to offer you the best kinds of services to our people. Count on our solutions and contact us now!