Sunglasses are purely precious in the lustrous and golden summer days. Though you don't need summer to put these shades on, with warmth, you've got more reasons to experiment. It's not just that you need them to protect your peepers but you really need them for a confident look. We are not saying you aren't yet confident but we are opting for James Bond-level confidence. If you can get that level with quality sunglasses that's easily affordable, then it's more than merrier.
1. Break the Monotony: Brown-Grey Sunglasses
We've seen enough black wayfarers to an extent where it is on everyone and looks pretty regular. Don't you want to do something different or add a variety to your sunglasses? Hell yes! Our striped sunglasses feature brown and grey colour strips that give it a striking distinction. While the glossier acetate texture and dark grey reflect on your face.
2. Natural, Subtle and Elegant: Wooden Sunglasses
There's nothing that exhibits quality taste better than Wooden frames. It's rare, elegant and gives off a subtle and minimalist appearance. The wooden texture is new in trends, and still so soothing to look at. Its black colour sets perfectly on many of your outfits. While being wooden, it is also lightweight, comfortable and easy to wear for hours, especially during the summer.
3. Vintage Vibes - Thick Black Aviators
Our thick black Aviators would seem nostalgic to many for its prevalent fame in the '80s and 90's. Guess what? Some styles in frames are in trend for eternity. If you are a purist, you'd definitely love our matte black thick frames. Don them on white shirts or turtlenecks or suits to rock out these oversized gems. Why miss the past, when you can get everything from back then. It is a frame of unique taste that has been passed down generation to finally be yours.
4. Sleek & Metallic - Mirrored tinted Sunglasses
Sunglasses being too subtle doesn't do it for me. The tint must intrigue, shout and scream in excitement. Our uber-cool BEOLEY perfectly fills the gap in our expectations. It is more than your classic Round sunglasses, it is thin, polished and delicate that aligns perfectly in a minimalist way. Fan of yellow tints? The yellow gradient tinted lenses offer you a great insight of volume and attention-grabbing characteristics.
5. Chunky, Bulky & State-of-Art: Browline Sunglasses
To all my Bros, you've got to try out the browline sunglasses. It's more than just fashion, it is bold, beautiful, vehement with emotion and simply avant-garde. Your every look and glance in these chunky bright yellow frames is irresistible. It's quick to grab attention, wins the fashion game at any point and is mostly rich in yellow texture. The acetate shine gets rid of a regular look. The dark grey lens with bulky browline gives off an extremely "posh and rich" vibe here.
6. Most likely Massive - Metallic Sunglasses
"If in doubt, wear massive sized sunglasses"
Aren't you glad you found the one to escape awkward small-talks in crowds and parties? Sometimes your sunglasses can be the best thing to conceal your excitement, confusion and head-over-heels in love eyes. If you are going to do all that, it better be stylish. Well, fret none! Our Wilson is a pure work of art. Everything from its translucent browline to gleaming top bar, it is visually delightful. The harmonic blend of acetate and metals is utterly divine and futuristic.
7. Earthly & Pastel: Rectangular Sunglasses
The dark moody tone of oak brown is perfect futuristic nostalgia inspiration. The rectangle matte texture with graduated brown lenses is extraordinarily exquisite. With its dark frame colour, you are one the advantage of appearing completely enigmatic and develop a curiosity around you. The best thing that you'll find is completely irresistible are its matte coal black temples. It is distinctive and charming! The frames are themselves so mysterious, that you'll struggle in finding why they are your favourite.
8. Wear it on Loop: Round Sunglasses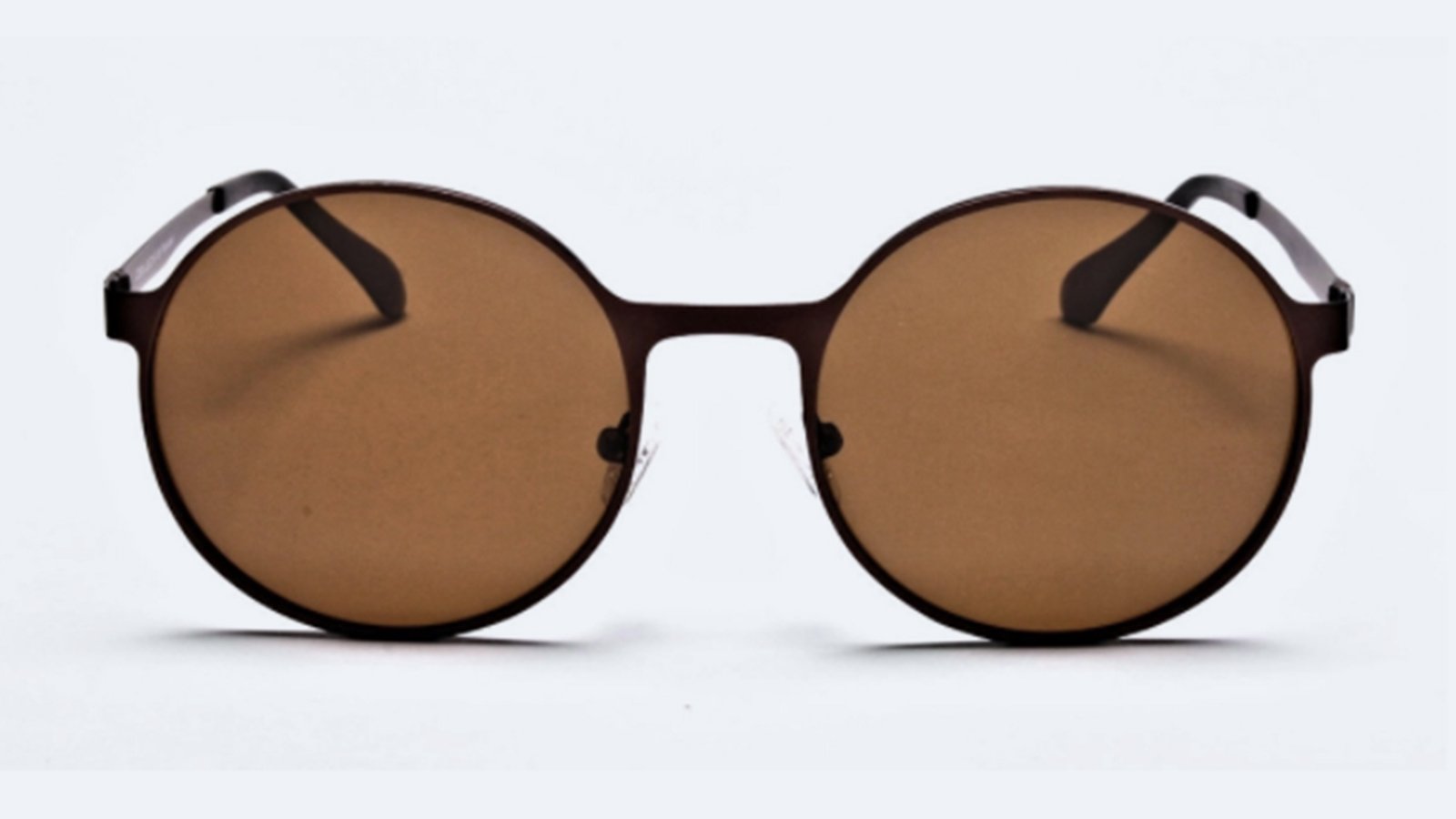 Round sunglasses are symbolic for being flirtatious, less likely to be serious and a perfect outdoor companion in any season. With the absence of an edge, these frames don't fit in any particular description. It's free and fun to experiment with the type of sunglasses. However it is not your normal "round cliche" frames, it has got its sense of style and lustrous style. A vintage turned modern hype in black with purple tints offer these frames a youthful and fun-to-wear anywhere sunglasses. You'll treasure them anyway.
With legendary style sunglasses from both the modern and retro era, we've reached the end of our assortment. Find the one and you'll like to try and don't forget to share how you look in them.