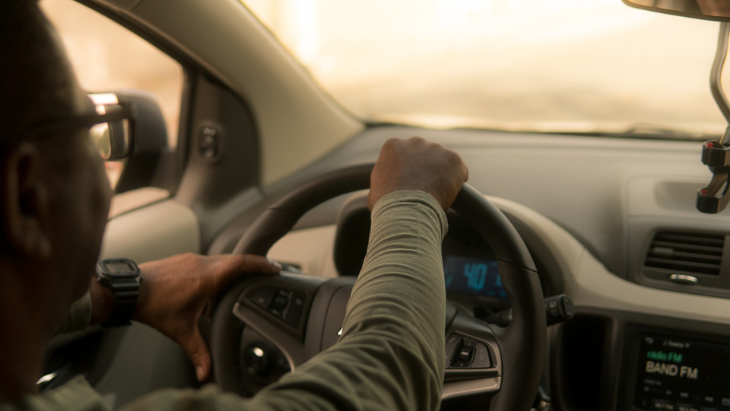 DVLA Warns Drivers to Get an Eye Test Ahead of the Winter Season
Poor eyesight and driving don't go well together.
When on the road, you need to have a clear and sharp vision to ensure the safety of yourself and those around you.
Did you know that poor vision was recorded as a major contributing factor in severe road accidents in the UK in 2019?
s the long nights are approaching, the Driver and Vehicle Licensing Agency (DVLA) has requested drivers to get an eye test. The agency has told drivers to make sure that they can see 20 metres ahead of them which is the standard of vision for driving in the UK.
As per the new rules introduced in September 2001, drivers need to be able to read a license plate at 20 metres distance. If they fail to do so, they'll lose their license.
According to DVLA, drivers must meet the standard vision requirements of at least 0.5 (6/12) measured on the Snellen scale with or without prescription glasses or contacts.
DVLA recommends drivers have an eye test every two years and must declare any medical condition (if they have one) that affects their driving.
Any driver or motorist who fails to meet these eyesight requirements could be prosecuted in court and might result in a £1,000 fine or revocation of license.
Where to get an eye test?
Vision clarity is important to make prompt and appropriate decisions on the road. You have to be able to pick out the details in the roadway such as traffic lights, road signs and pedestrians to drive safely.
If you have the slightest doubt about your eyesight and wonder whether it's safe for driving, book a free eye test with us right away. If you're busy, we can perform the test at whatever time suits you the best. Book an appointment online or call us at our store number.
Having regular eye tests and wearing eyeglasses when you drive is crucial to keep you safe and lower the risk of injuries or accidents on the road.
If you notice any signs of vision change, get an eye test asap. Specscart's eye test is free for everyone in the UK.
Eye tests are important in general. But, they can also spot early symptoms of health conditions such as diabetes or blood pressure. So, these tests are beneficial for your overall health.
Signs that you need glasses for driving
Vision changes can sneak up to you gradually and catch you off guard. These changes are so minor that they are easy to slip your attention.
Some common signs that your vision might be changing are:
Eyestrain
Throbbing headaches
Double vision
Need brighter lights to see or read
Seeing halos around lights
Eye pressure
Difficulty seeing in dim light or at night
Vision changes are also related to your age. People over 40 are more likely to feel these signs due to a problem called presbyopia. It refers to the loss of near vision where your eye loses its elasticity and starts to have problems with focusing on nearby objects.
Presbyopia will require you to use reading glasses that are designed to improve your near vision by magnifying your field of view.
If you feel trouble seeing at night, there are night driving glasses available that reduce glare and amplify your vision on the road.
Practical DVLA eye test for drivers in the UK
If your eyesight is normal, you won't find any difficulty in passing this test. However, if you need vision correction, make sure to use glasses while giving this test.
The eyesight test will require you to read the number on the licenses plate of a parked vehicle. If you can't do this, you'll fail the test there and then. The result of the test will be sent to DVLA and your driving license will be revoked.
In case you reapply for the license, DVLA will as you to give an eye test with the Driver and Vehicle Standards Agency (DVSA). And even when you pass the test, you'll still have the standard eyesight test to clear with the DVSA.
What do you need to declare to the DVLA?
As per the UK driving laws, you don't need to declare to the DVLA if:
You have a vision problem but wear eyeglasses to meet the standard of vision for driving in the UK
You've had surgery and corrected your vision problem
You're colour blind
You have sight in only one eye whose vision is either normal or is corrected with eyeglasses
However, if you have a condition that affected the vision in both eyes or only one eye (if you have a vision in only one eye). This might include:
Low visual acuity
A visual defect that creates blind spots in one or both your eyes. These spots can either be permanent or temporary and can be caused by a number of things including glaucoma or retinal damage
Tunnel vision where your peripheral vision is obscured
You have any kind of surgery or treatment on your retina and your doctor says that it can affect your driving
Even when your eyesight is fine, you shouldn't undermine the importance of regular eye tests. Get one for free from us and make sure that your vision is sufficient to keep you safe on the roads.
Our Latest Stories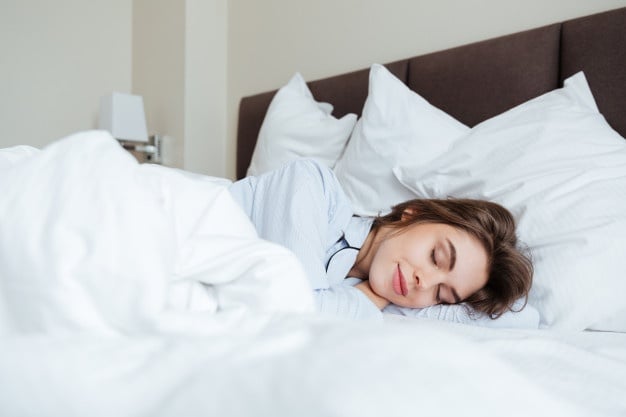 G
Gemma Gough
Published on December 25, 2021, 5:58 pm
Proper Sleep - A Prerequisite For A Healthy Lifestyle!
In this fast-paced modern era, humans have got deeply involved with the hustle and bustle of life. It is not at all an option but a necessity, given the increase in human consciousness towards living a life full of goals and ambitions. But, there is a downside to this. It is not at all a complaint, but just one of the passing transitory phases in the evolution process of human beings. But, what is it?
Learn More
Specscart Blog
Want the latest update on designer eyewear, shades or glasses? Our blogs give exceptional insights into the latest eye care measures and eyewear trends, fashion and style hitting the streets of United Kingdoms. From finding an optician or optometry near you to the latest designer glasses or sunglasses for the summer and spring fashion, you'll learn something useful every day. We publish regular informative measures on eye care, the latest design in eyeglasses and sunnies, celebrity specs and fashionable choices you can make in your lifestyle to up your fashion game. Read on to find information about various glasses types, eye condition and fashion trends in a fun and simple way that you would fancy with a cuppa tea.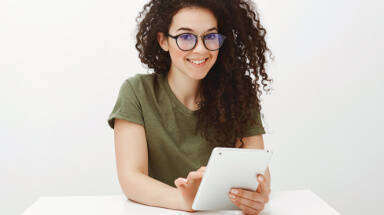 X-Blue Lenses
Gamer or hustler, your eyes can take only so much of digital blue light.
Give them the protection they deserve.
Buy Now
Read More
---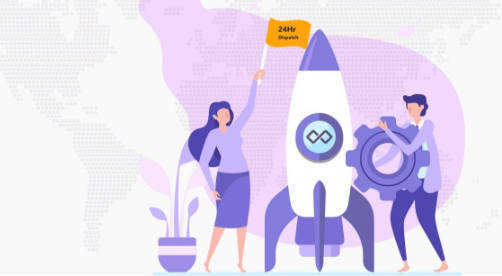 Specscart Rocket | 24 Hr Dispatch
Surprisingly fast delivery for every last minute occasion.
Order Now
Read More
---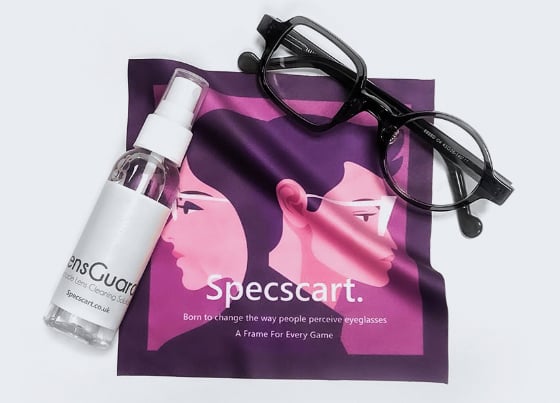 Specscart's Eyewear Cleaning Kit
Let no virus threaten you. Clean your spectacles with an antibacterial eyeglass cleaner that comes with a washable cleaning cloth of the finest quality.
Buy Now
---
Free Try At Home
3 lenses, 4 frames, 7 days - direct to your home for free.
Time to get choosy.
Try Now
Read More
---
Hello,
fellow reader!
An exciting offer is on the way to your inbox!
You like to read stuff, and we love that about you.
Enter your email-ID below and we will send you an exclusive offer!