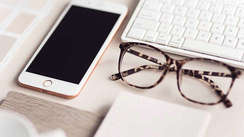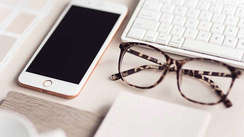 5 excellent glasses for an effortless work from home style
Let's address the elephant in the room, shall we? Given the new lockdown 3.0, many of us find ourselves working from home. While we managed to master turning on and off the mute button for group video calls, we might need some work in dressing for the WFH.
Now, we know that not a lot of us have enough experience in working from home prior to the coronavirus pandemic. So much so that we didn't even know how and how to prepare ourselves to adapt to this new working situation. But, of course, it's been a learning process and a daily experiment.
Getting dressed for work from home is another thing, but protecting your eyes while working for hours and hours on the screen is quite a challenge.
Preparing our eyes for Work from Home
Work from home requires one significant essential - blue light glasses. Prolonged exposure to blue light isn't healthy for our eyes.
What is blue light?
Blue light is a short wavelength but high energy ray. Not all blue light is a bad thing. The blue light rays coming from the sun helps to boost alertness, improve memory and cognitive function and elevates our mood.
But the artificial blue light - coming from digital devices like smartphones, computers, laptops and others result in severe eye condition and discomfort. Yes, that's right. If you work for more than 5 or 6 hours every day on your screen, the eyes are overexposed and bombarded with rays that it can't reflect.
As helpless as our eyes are, blue light absorption never stops until you shut down your device and take a break. Many WFH employees have confessed to experiencing various eye problems like eye-strain, headache, blurry vision, dry-eyes and burning sensation quite often. Experiencing such discomfort everyday deteriorates our eye health and reduces our productivity.
What's the solution?
We can either throw away all our digital devices or try to adapt to this digital world using blue light glasses. We can't possibly get rid of our laptops (FIRED!) or our smartphones since our work and personal life is so well integrated with these devices. The absolute solution - Blue light glasses.
Blue light glasses include an advanced blue light filter that works by reflecting blue light away and securing our eye health from all possible digital threats. These glasses are specially designed to eliminate all eye problems caused by the overuse of digital screens. And also return our natural sleeping habit. For all those who are unaware of the repercussion of blue light on our sleep, it's time you take immediate action. Blue light not only impacts our eyes, but it also disrupts our sleeping habit. These light rays entering our body suppress the release of the sleep-inducing hormone, melatonin that's responsible for our natural sleep/wake cycle.
As a result, our brain gets manipulated into thinking that it's daylight and makes us feel alert and awake. So what we often think would only take about 5 minutes on our smartphone or laptop, goes on for 3 to 4 hours of screen time at night. That's where blue light glasses work as a saviour - blocking the blue light for improved sleep quality.
Top 5 Frames for your Work From Home Look
1. Let people "Zoom" in on you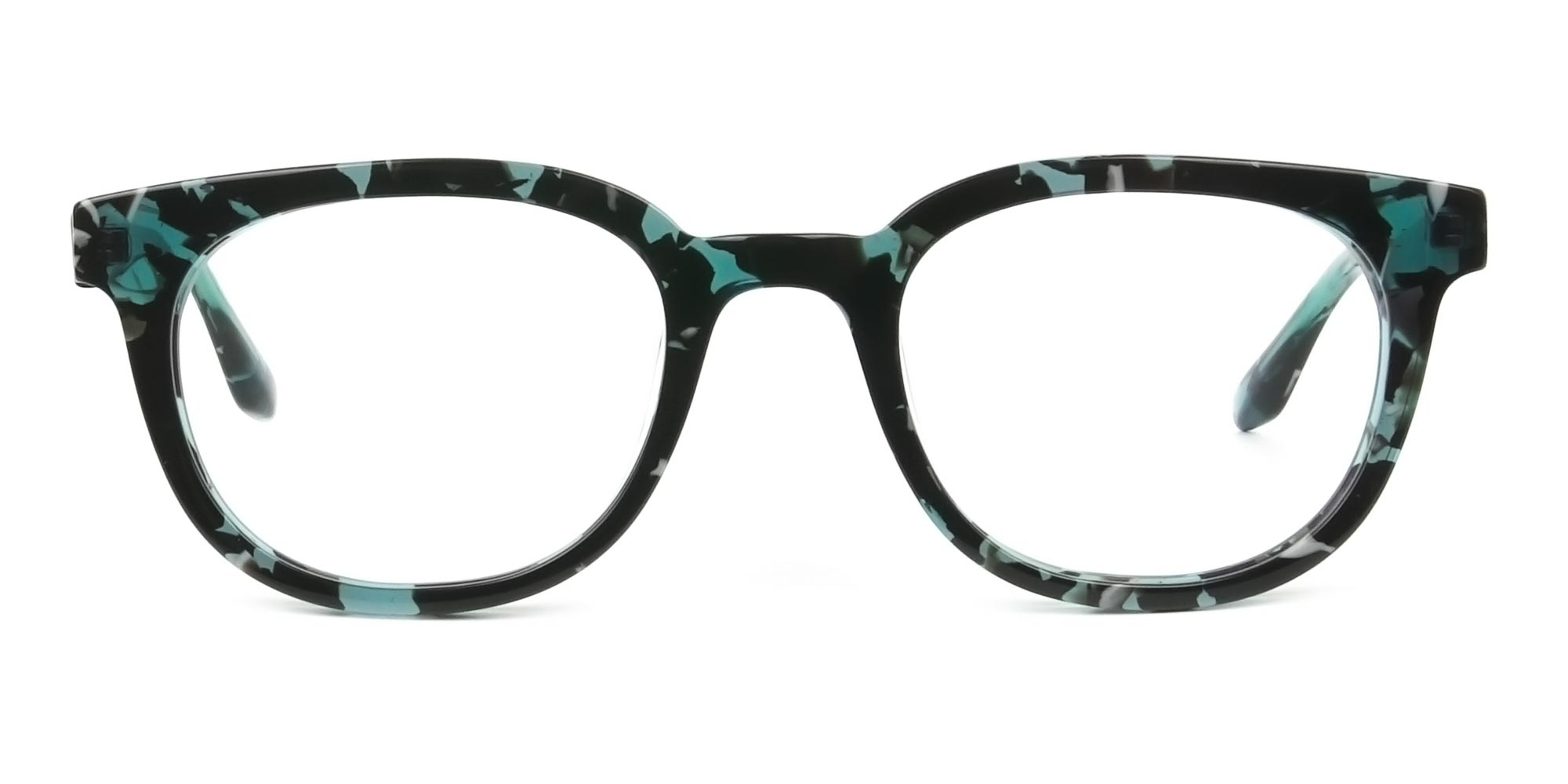 Is it really a fun Zoom meeting if people couldn't help to compliment your new glasses frames? Dress to steal the show! Whatever you do, don't make your look, whether it's indoors or outdoors appear boring. Since the video calls really put your face on focus, why not make it worth everyone's attention.
The Milton frames offer a fresh, unique and charming appeal. And them being in bold and chunky design couldn't be any more perfect. In the perfect turquoise green shade, these square frame shapes with sharp edges boost your facial features and bring symmetry. Let your face shine over all those deadlines you've missed.
2. A Match for your lipstick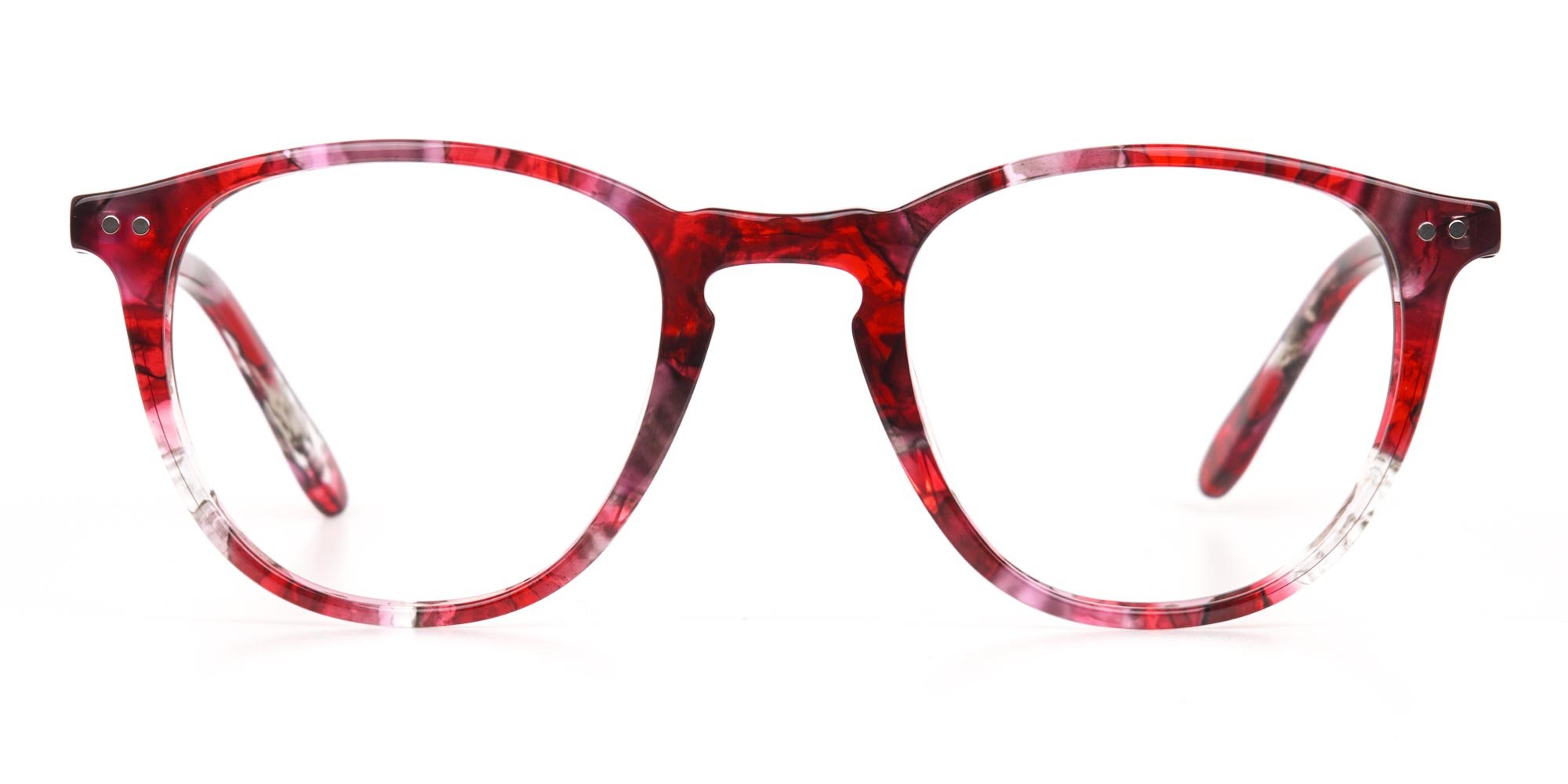 The power of red or red craze is something we are all aware of, as we've all felt its power over us. It's the colour you've been missing, a shorthand for the roadblock, the alert, a stop sign and an excitement. Things that a single red frame on your face can do is nowhere near the thousands of frames you've collected from past years. We are completely hard-wired on these red frames.
Naturally, every person should own a red pair of glasses. It's magnetic, job-winning, date-scoring, confidence-boosting, powerful colour that must not be underestimated.
Orslow frames in cherry red incapsulate utmost confidence, liveliness and fun. Coming in a distinctive marble pattern, these red frames are an aesthetic of its own.
The dark red colours exhibit strength and power. These frames are for those who are unafraid to assert themselves, yet remain modern and sophisticated.
"When in doubt, just go red." - Bill Blass
3. Strike a style-comfort balance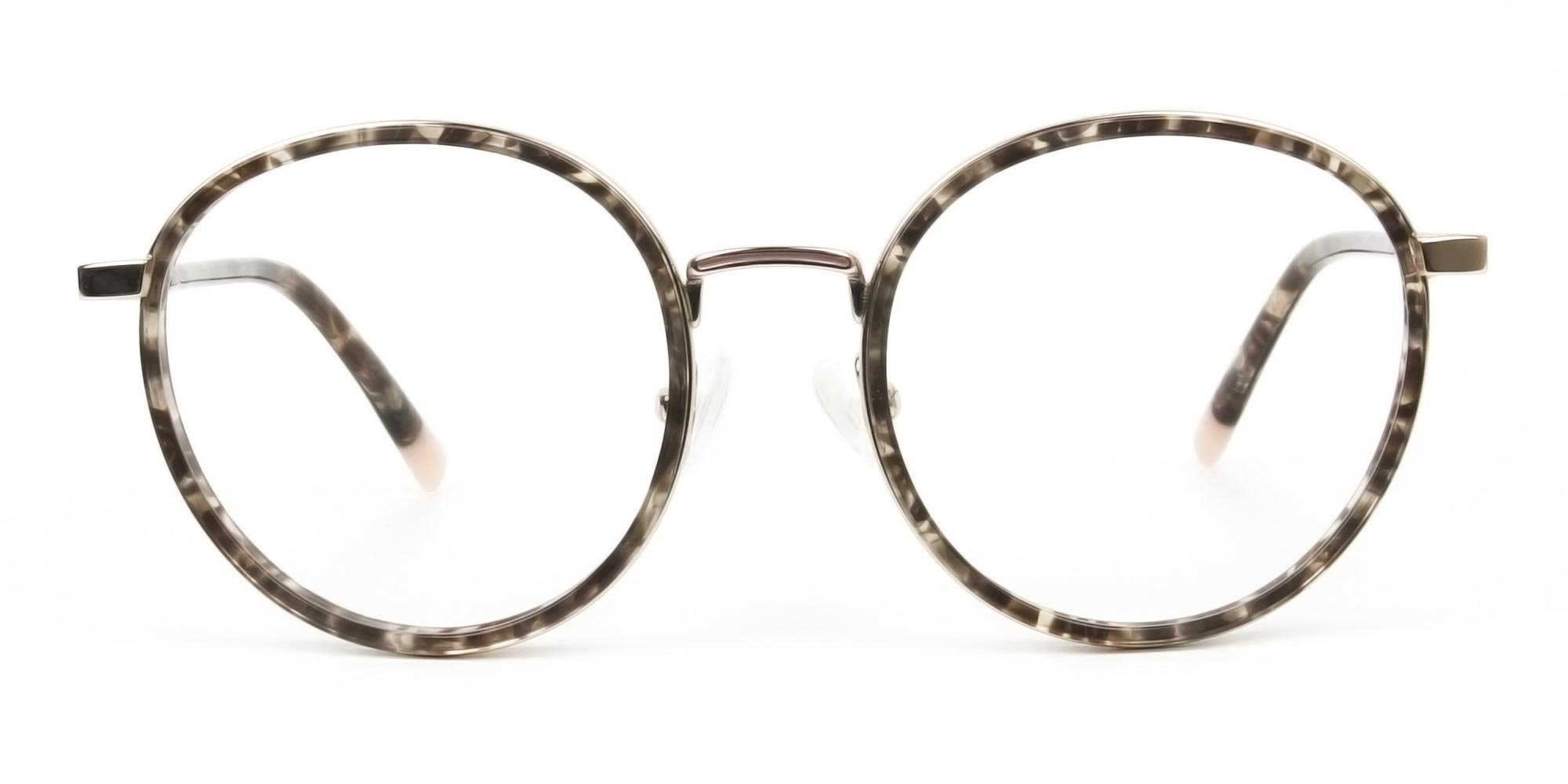 Working from home must give you the most comfort as you've ever received, so find a comfortable and stylish frame. To which we recommend our Charlie RA2 frames, a unique balance of comfort and style in stunning tortoise and gold finish. Being made out of metal, these frames are extremely lightweight and also minimal in design.
Perfect for cotton button-ups, fitted cardigans or modern-day house dressed, these frames will enhance your face shape. A modern geek-chic in a sartorial blend of the right amount of acetate and metal.
4. Here for strictly business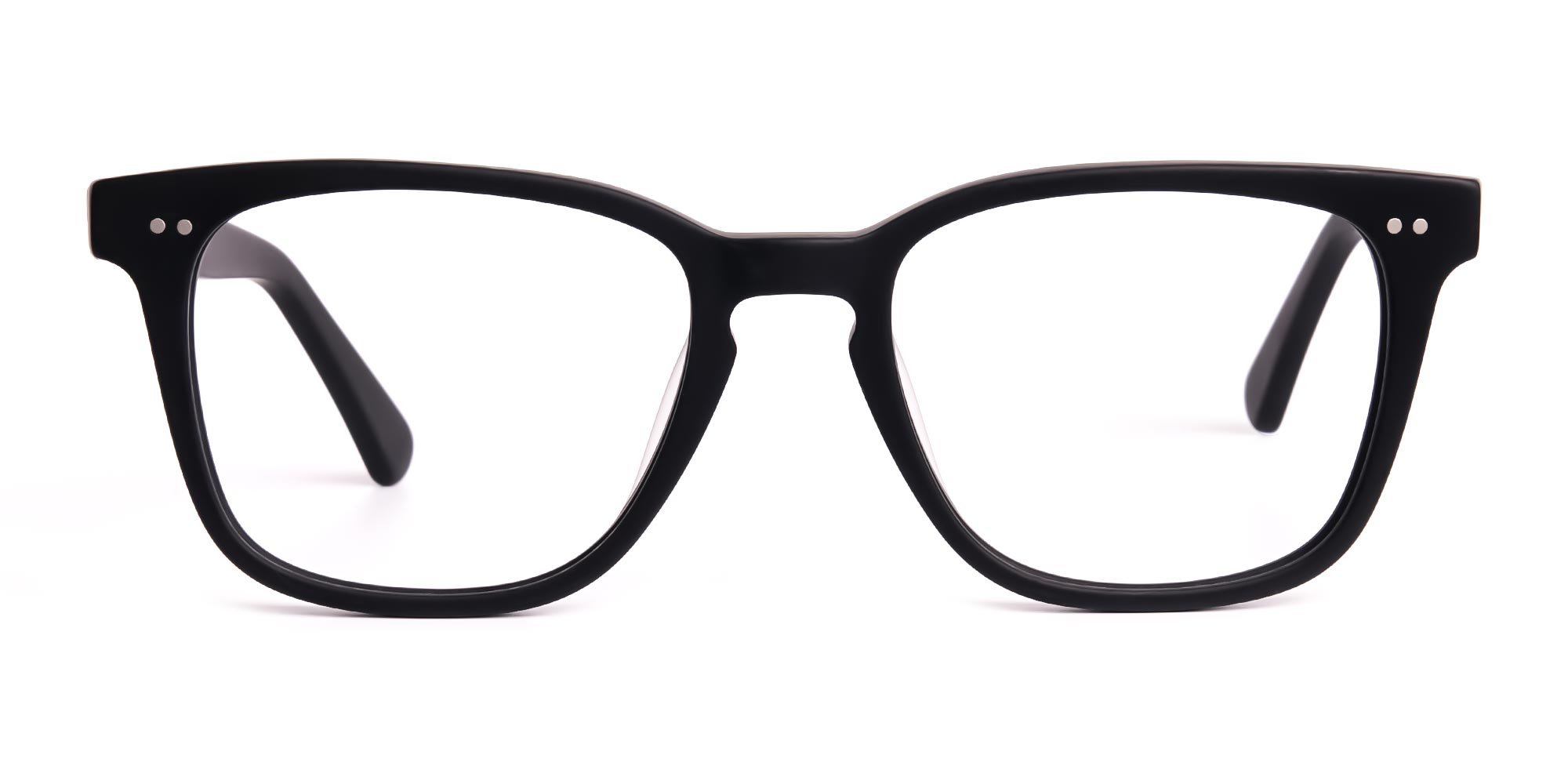 For a change of mood, create a strictly business look with a refined version of classic black frames, Wardley. Even though you don't have a strictly formal dressing in the workplace, set on to acquire the work mode. To help you work, you've got to dress into one, so incorporate the work in your frames.
Nothing speaks business than a solid black frame. It helps you look as if you have an agenda in mind and want to get some serious business done. Or you can turn them into an effortlessly elegant look, suited to the growing taste for simplicity and monotone. You can never go wrong with black frames!
5. Pretty in Pastels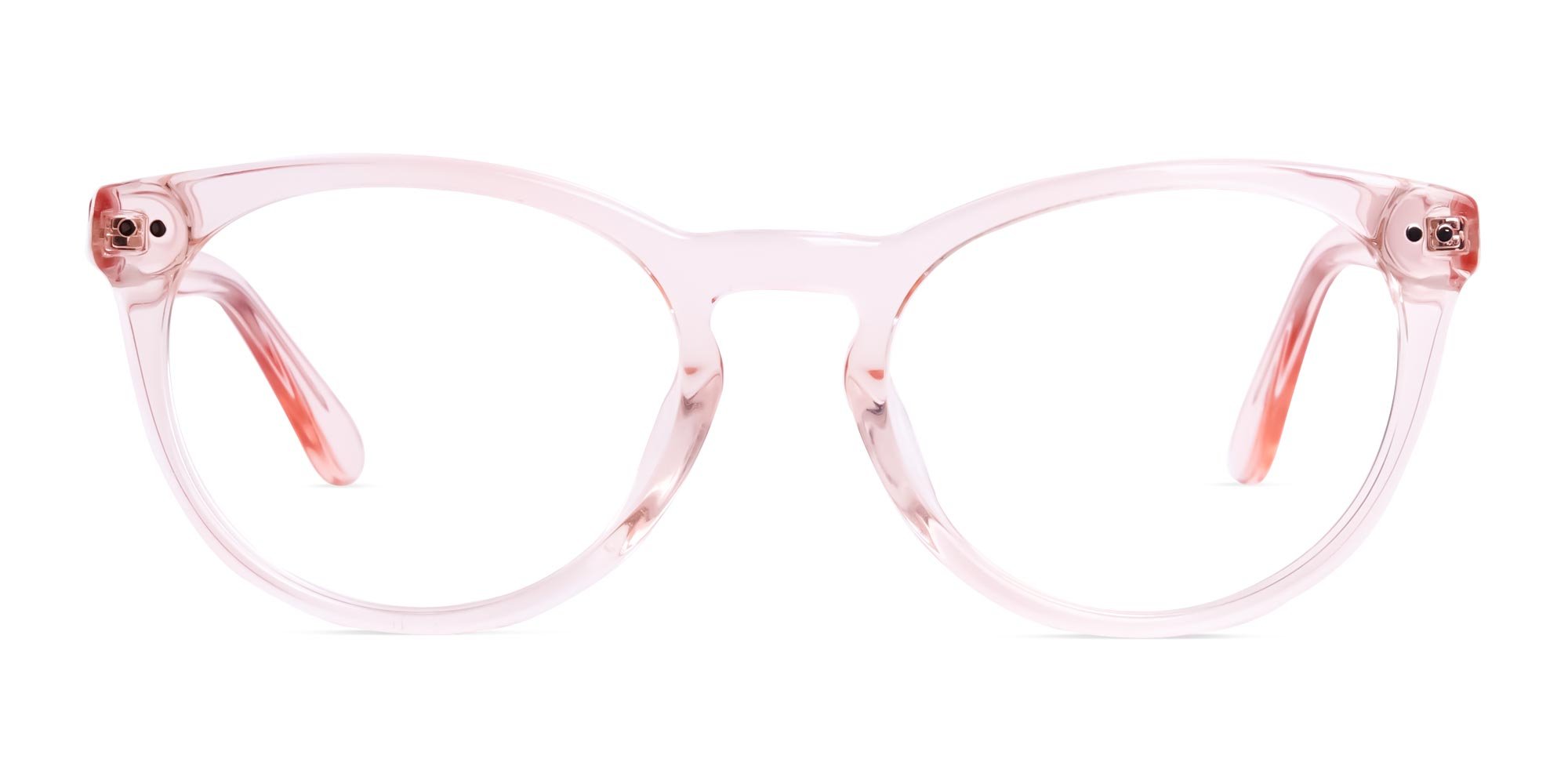 Pastels are going nowhere! You've got to look on the brighter side. The best way to make a statement is through wearing more and more vividly-rich flamingo coloured frames. Starling frames are a mind-boosting frame that makes you look and feel good. The light, pastel blush colour gives you a bubbly, fun and a chic aesthetic.
Perfect to pair with light colours shirts, sweaters or dark formals to stand out. Bright colours always make a look a whole lot better.
Our Latest Stories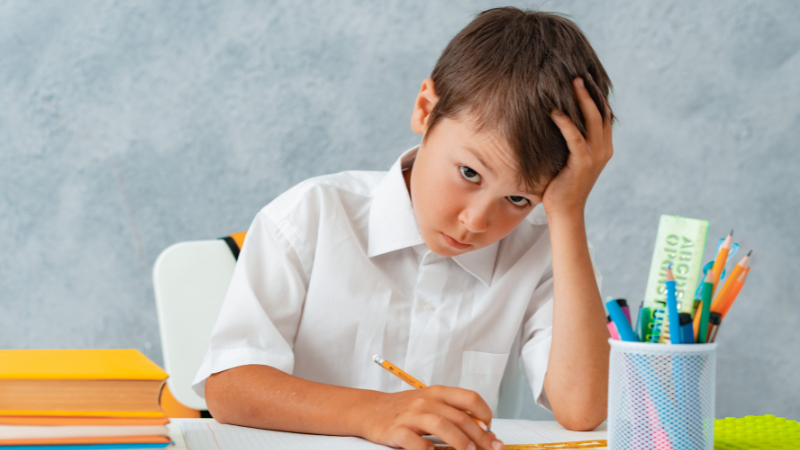 24Hr Dispatch Via Specscart Rocket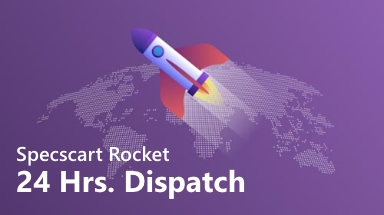 Surprisingly fast delivery for every last minute occasion. Glasses at your doorstep With a hell-for-leather chase!
Buy Now
Read More
---
Hello,
fellow reader!
An exciting offer is on the way to your inbox!
You like to read stuff, and we love that about you.
Enter your email-ID below and we will send you an exclusive offer!