The Blog
A Frame For Every Game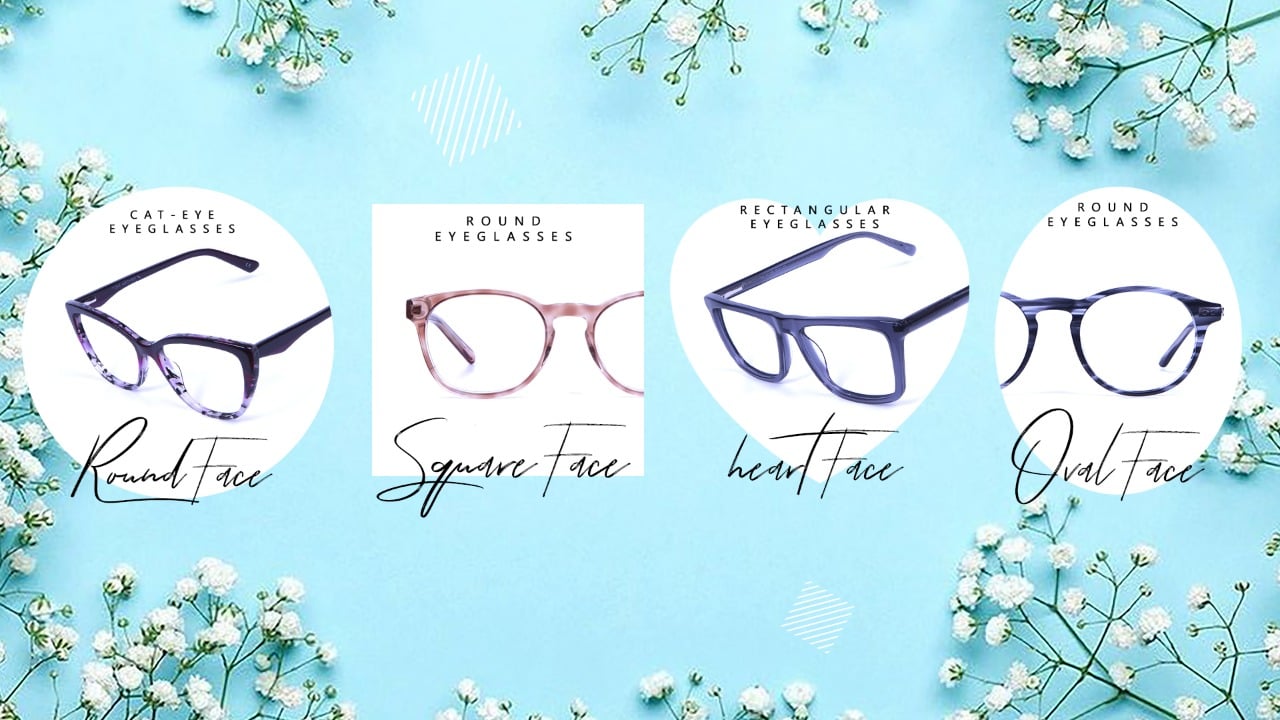 Right Glasses For Your Face Shape
By S. K. Published on October 13, 2018, 8:36 pm
Selecting and combining a perfect pair of glasses to match your facial structure is an art, less explored. With the diverse array of options available nowadays, it's not always easy to decide the type of glasses, frames and colours that will work best for you. Moreover, a person's face changes a lot of time over the course of their life, such as when they gain weight or lose weight. But our focus on this blog is to get you a pair of glasses that compliments not just your features but something that looks best on you. And don't worry these rules are not unbreakable, because most faces are a combination of a few different shapes. Read on to know which permutations and the combination of frames works best to emphasize your facial features.
The first step towards finding the best pair of glasses to match your face is to identify your face shape. Identify from the four most common shapes of face type mainly oval, square, heart and round by looking in the mirror and note down the widest part(s) of your face (forehead, cheeks, or jawline). And if you find that difficult, identify the celebrity face type that best matches you with the array of options available below.
1. Oval Face
People with oval faces are extremely fortunate; they can basically pull off any glass style. They have the most versatile face shape and almost everything looks great- round glasses, cat-eye glasses, and wayfarer glasses, rectangular and even rimless glasses.
Celebrity with Oval face: Jessica Alba, Kate Hudson, Jake Gyllenhaal's: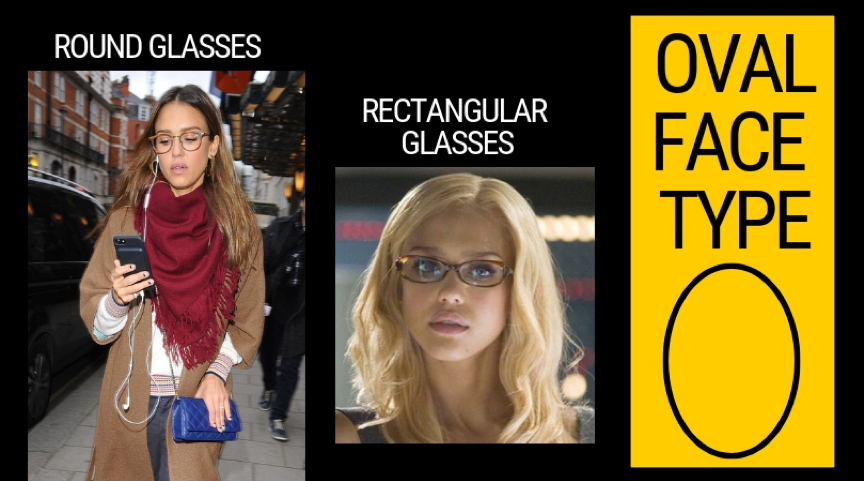 Click here to find & select your
round glasses or
rectangular glasses
2. Square Face
A square face has equally wide cheekbones, forehead and jaw. With minimal curves to your face, choose frames that soften the jawline other features like round glasses, cat-eye glasses. But stay away from rectangular or square styles.
Celebrity with square faces: Keira Knightly, Angelina Jolie, Olivia Wilde: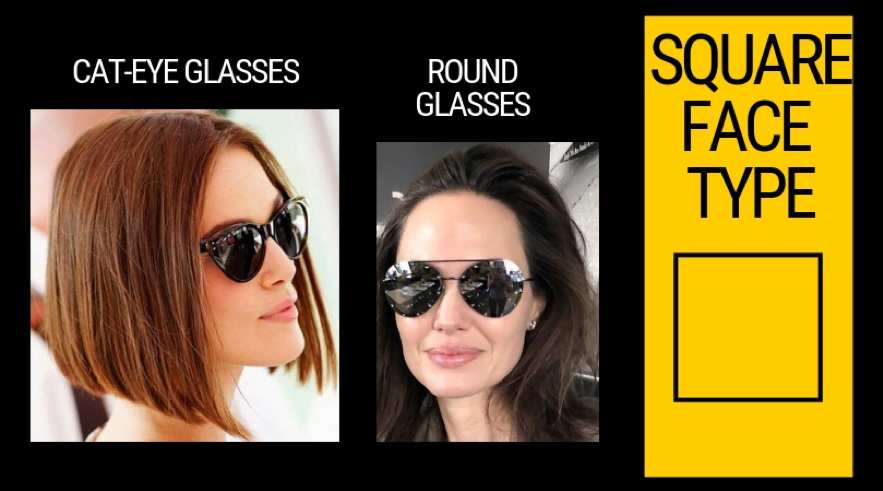 Click here to find & select your
cat-eye glasses or
round glasses

3. Heart Face
A heart-shaped face is usually broad at the forehead and narrow at the chin. You probably also have a pointy chin with a large forehead. To balance the pointed chin, choose rectangular and square frames to sharpen and compliment the features.
Celebrities with heart-shaped faces: Reese Witherspoon, Ryan Gosling: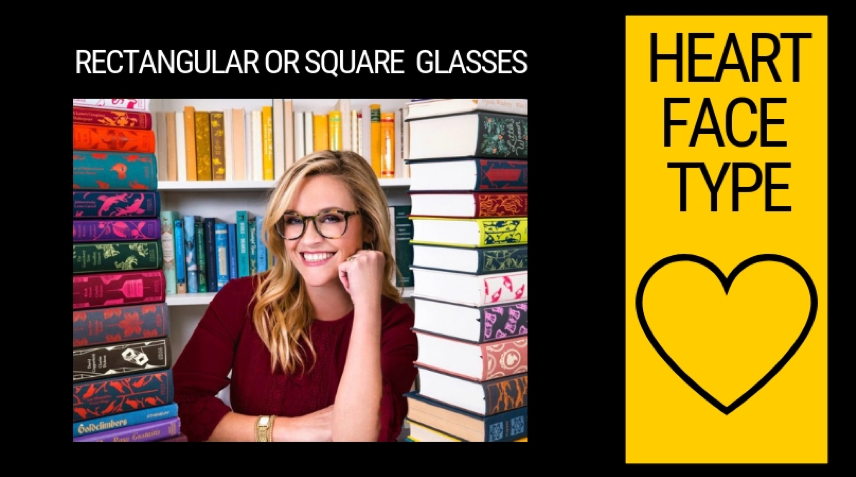 Click here to find & select your
rectangular or square glasses



4. Round Face
Round faces have non-angular features with slightly heavy cheeks and an equally wide forehead and jaw. Uniquely-angled frames like rectangular, square glasses and cat-eyed glasses add contours and greater definition to the face. People with round faces should avoid wearing round glasses as it adds more weight to the already full cheeks.
Celebrities with round faces: Selena Gomes, Oprah Winfrey: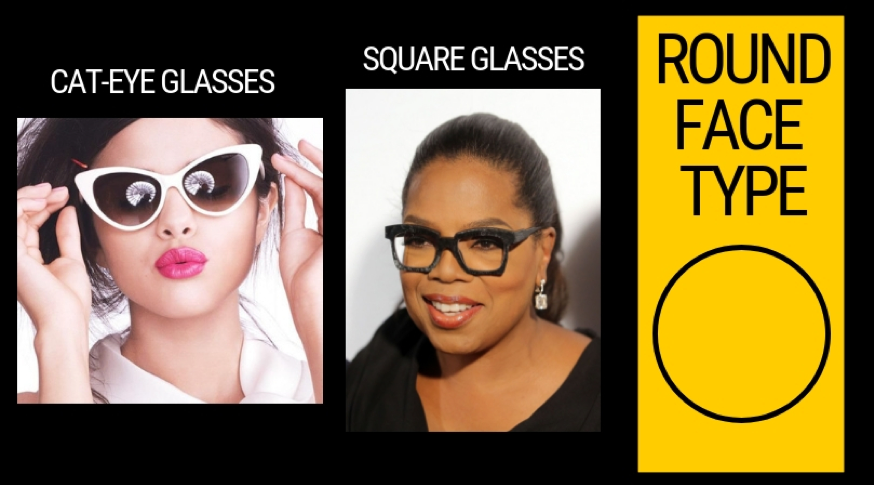 Click here to find & select your
cat-eye glasses or
square glasses
Choose from Specscart diverse array of eyeglass range in varied colours and frames to match your vision. Purchase online and also use their home trial glasses service for the best match, just like Tinder. Because we believe in order to achieve a greater mission, you need a perfect vision.
ABOUT
Specscart : A pair of great frames shouldn't leave your wallets bare. Born in the Manchester University, Specscart aims to show that glasses are not just sight correction instruments - but fashion accessories. From manufacturing their own glasses to a game changing website interface which allows users to choose & customize highest quality eyewear, the independent student startup is changing the way glasses are sold & perceived.